Netflix has set to bring the live-action adaptation of Eiichiro Oda's most awaited manga show. This series has been produced by Tomorrow Studios who are also the company is behind Netflix's mostly canceled Cowboy Bebop adaptation. It has been two years since the series was declared for the first time.
According to the franchises, One Piece is one of the most beloved and well-known manga shows of all time. From making the debut on 22nd July 1997 having an issue of the Weekly Shonen Jump, 969 and chapters with the manga also have been published along with the 95 volumes that continue to increase.
This One Piece also has been known as the highest-selling manga of all time with the outselling and it is just like Dragon Ball, Golgo 13, and Naruto with over 462 million copies sold. It also seems to make One Piece the highest-grossing fictional franchise of all time and it is also generating over $21 billion in revenue along with several manga movies, video games, and many other pieces of merchandise.
Netflix's live-action series also was first declared back in January 2020 with the following text: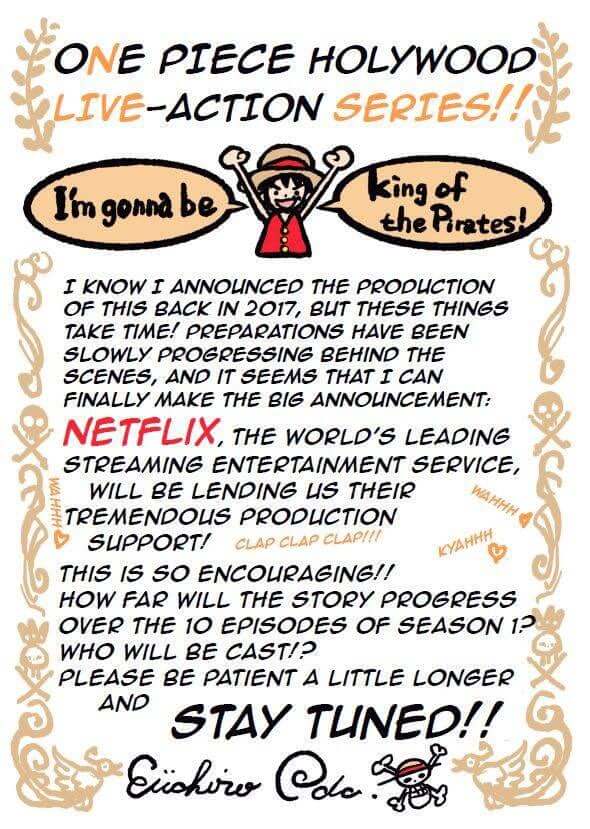 One Piece: Storyline
It seems that the story of One Piece takes place with an alternate version of Earth and also one that is recently in the middle of the 'Golden Age of Pirates'. It seems that the ruthless cutthroat the pirates rule the seas and only the strongest with the chance to lay claim with mythical treasure known as 'One Piece' that also was left in behind by the greatest pirate with them all Gol D. Roger. After years of the death of Gol D. Roger with a young boy with the name of Monkey D. Luffy has dreamt of raising with his own team finding One Piece and announcing himself like Pirate King.
After got eating the devil fruit like grants Luffy the power for making the body like rubber and giving him the enormous coming of age and he just set upon his grand adventure to become the upcoming Pirate King.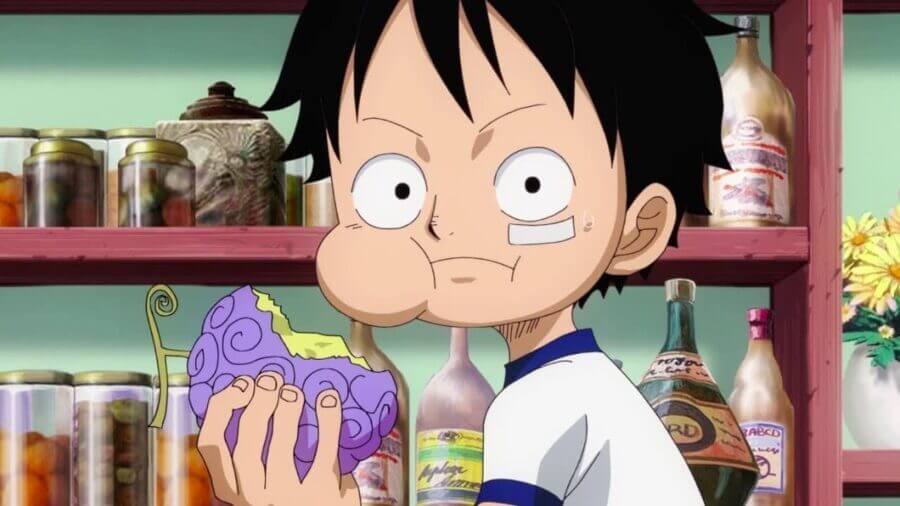 One Piece" Who is Behind the show
It has been mentioned that the key production company behind the series is Tomorrow Studios. It is notably projecting contains Hanna for Prime Video and Snowpiercer for TNT. It seems that the production company also still readying up Cowboy Bebop for Netflix also.
It leads us on to the showrunner with the series.
Steven Maeda is going to be the showrunner for One Piece. His long career of him also had him to be involved with such titles as The X Files, Lost, and Lie to Me, Helix, and Day Break.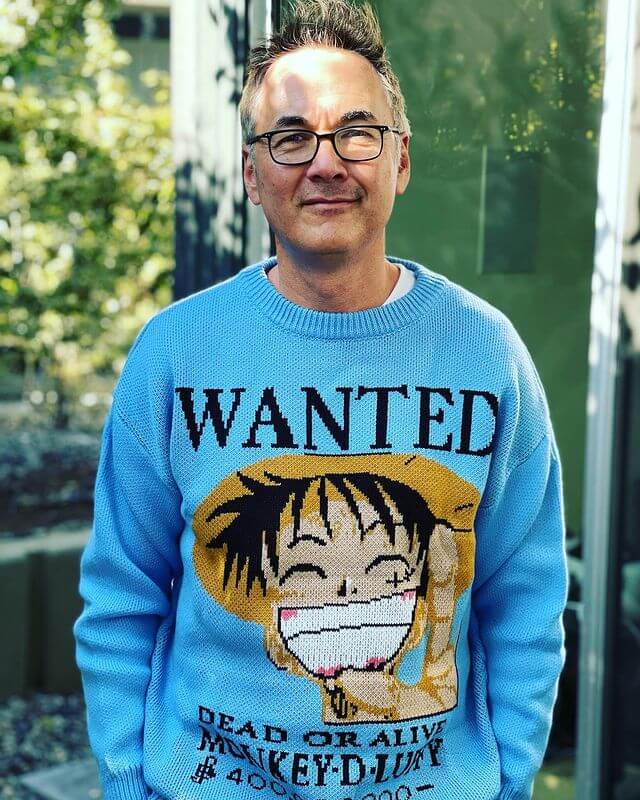 The writing home of One Piece contains Diego Gutierrez, Matt Owens, Allison Weintraub, Ian Stokes, Lindsay Gelfand, Laura Jacqmin, Jason Cho, Damani Johnson, and Tom Hyndman. The writers also have spent their last time jointly on the virtual Zoom meeting in May 2020.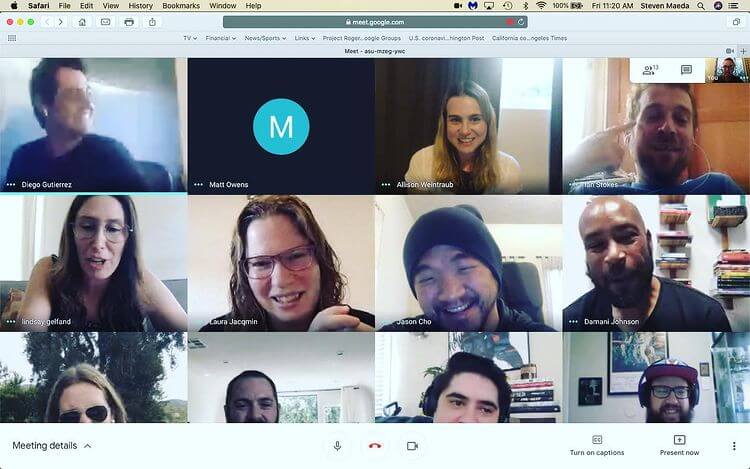 Marc Jobst is also expected to direct the first episode with One Piece. It is notable that the directed episodes on Netflix's Daredevil, The Punisher, and The Witcher.
One Piece: Production Status and Release Date
It seems that the filming has also been a long time coming and also it was not for the global pandemic than we also would have been seen the production starting in the Summer of 2020. After that, we also have had several delays behind the scenes with things for doing to be planned to get underway.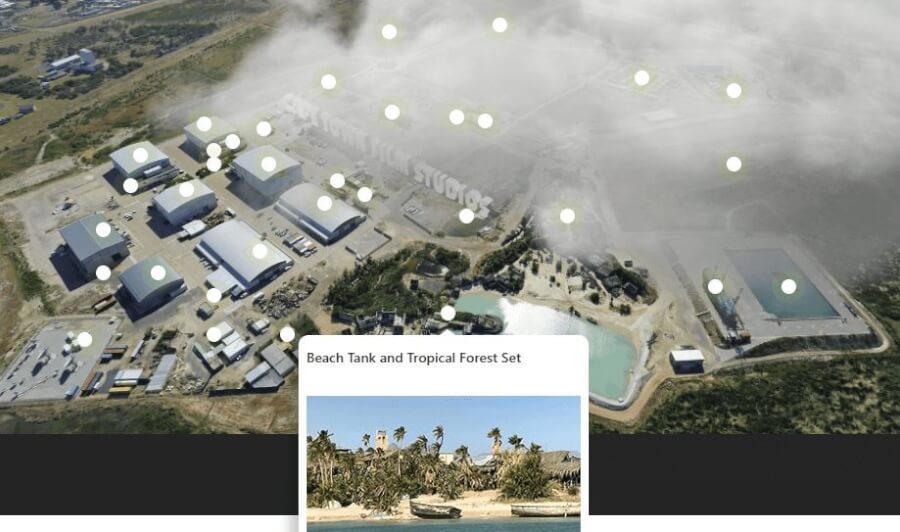 It seems that the majority of the filming looks to be taking place with Cape Town Film Studios which has ample space for the pirate ships and according to someone familiar with the production having three pirate ships made the show so far.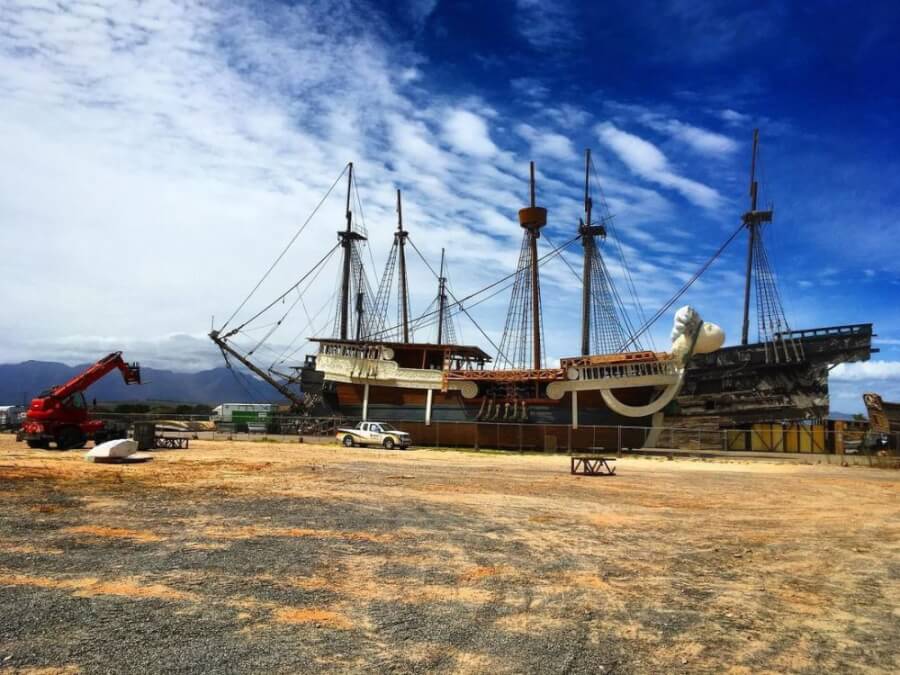 It seems that filming is set to take place in Cape Town in South Africa. He also added:
"We have basically all 10 scripts written. We will start casting when we go back. My suspicion is June 1, but we will begin doing our casting. We have a lot of names that we are talking about, and we should be in production in September. We have been working very closely with Sensei Oda. So, we are going to get started, and this one is very big. I mean, Snow piercer was a big production; this is even bigger."
When we are on that subject of scripts and episode counting, we should mainly be discussing rumors surrounding One Piece as reduced with sight episodes. The casting sheet also was reported by Murphy's Multiverse indicating that there would be eight episodes instead of such originally planned 10. We also have been unable for getting confirmation with this but it the worth remembering.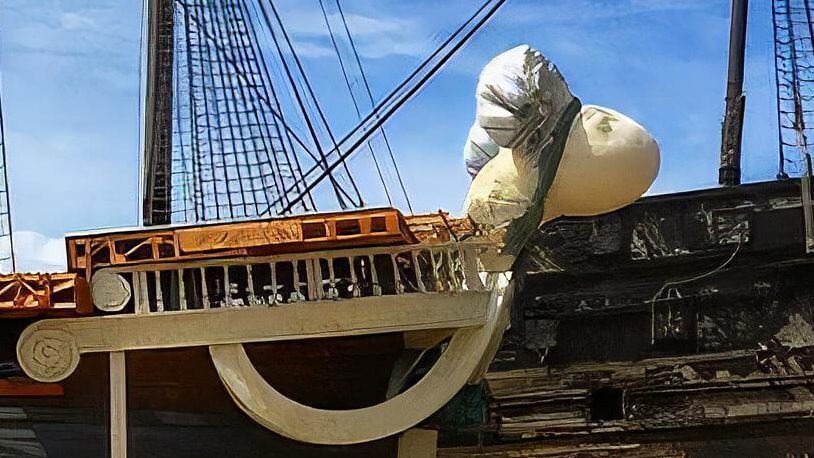 In June 2020, we also got such word that the production of One Piece also was set to begin on 31st August 2020 and also was scheduled for wrapping up on 8th February 2021. It had not come to pass.
However, those planning were got seemingly pushed back provided and we have started to watch fans' spot production ongoing along February and also into March 2021. You also can watch some of the behind the scenes snapping we also found online below: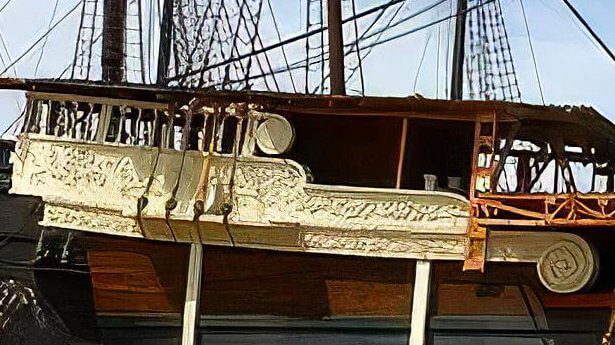 On 3rd September 2021, Netflix officially revealed the script for the first episode. It has been written by Matt Owens and Steven Maeda and is also titled "Romance Dawn".
In September 2021 reports having emerged of the team that gearing up from filming. In early October 2021, Steven Maeda posted that he had touched down in Cape Town. Most sources now state that filming has set to start in the spring of 2022. Variety insight reports that the filming is "approximately" due to start in March 2022 and also run through to approximately July 2022.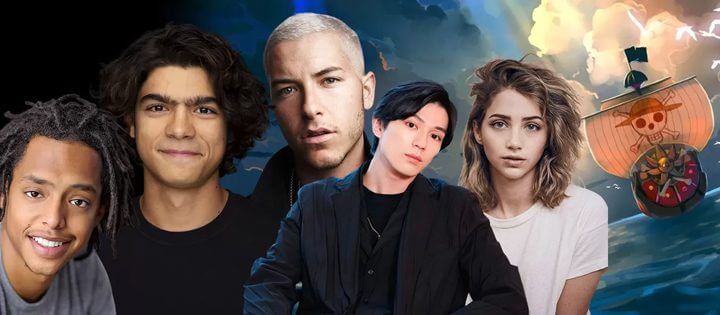 One Piece: Cast
This live-action adaptation contains such characters as Luffy, Zoro, Nami, Usopp, Danji, Garp, and Koby. There are some frontline rumors indicating Ludi Lin has been eyeing the role of Zoro. Lin currently appeared in the reboot of Mortal Kombat and also appeared in The Ghost Bride and Power Rangers.
In November 2021 we also got the first set f castings for One Piece. When we have already got a full breakdown of the first round of castings differently, here is a breakdown of the main castings like Inaki Godoy as Monkey D, Luffy, Mackenyu as Roronoa ZXoto, Jacob Gibson as Usopp, Emily Rudd as name, and Taz Skylar as Sanji.
One Piece (Season 2): Updates.
There is an immense amount of the source material covered in a live-action adaptation. In this anime, the episode count currently stands at 995 and there is no chance that the live-action adaptation will have that number of episodes. If there are further seasons stayed in the near future we also can expect to watch a lot of filers glossed over with the story of the arcs for cutting up.
When the concept of cutting up any of the One Piece stories that may be blasphemous and how in the world that can also with the live-action series cover 95 volumes of manga with just only a few seasons? Each season has a selected number of story arcs.
It seems the first season of the live-action adaptation will just cover the recruitment of Zoro, name, Usopp, and Sanji that need with the fight of Luffy against Arlong.
One Piece: Other Things We Know
The show recently lists a TV-14 rating on IMDb although that is yet to be officially confirmed by Netflix was mentioned on a stream by Matt Owens.
This series is just going by the codename Project Panda and also has been named Project Roger with the past also.
At last, while the Cowboy Bebop could suggest we are getting an introduction with the live-action series like the anime itself we just wanted to highlight reveals the incredible into here.
A big thanks for the source.
Read: "Locke and Key (Season 3)": Plot, Cast, Release Date, and Latest Updates of the series