DJI has just launched a new product in China. It is the DJI Mic, which is a wireless radio system that offers a capable set of wireless transmission range along with some notable specs.
This was launched before all the way back in October 2021. The Chinese drone maker's new wireless Mic is a compact, lightweight, and powerful wireless system. It offers a powerful radio system that consists of a dual-channel receiver and two wireless transmitters.
In addition to this, the device just weighs 30g and it can be carried around in a pocket. The body of the new wireless mic also has a clip-on design and it can even be attached to magnetic accessories as well. Users can wear it on their clothes, set it up with a musical instrument or install it on a camera.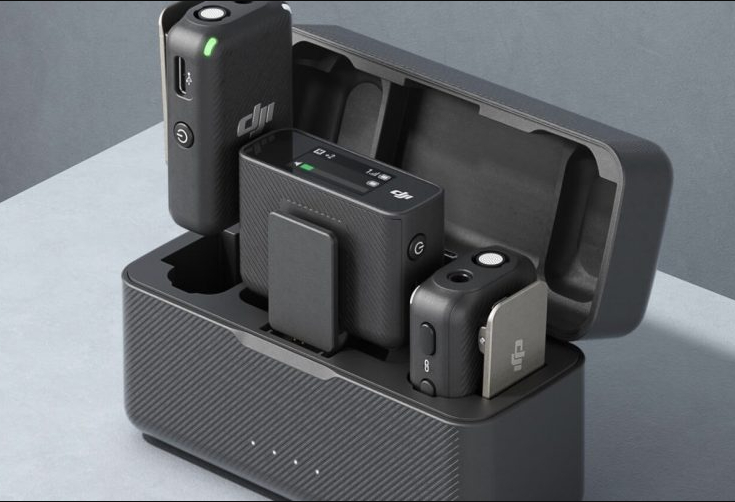 The two transmitters can record simultaneously and offer clear, high-fidelity, professional sound recording for various scenarios. This includes voices or even complex ambient sounds. The DJI mic transmitter has 8GB of internal storage which cannot be expanded.
It can last up to 15 hours when used with its charging case, with the body resembling a true wireless earbuds case.
One of the major aspects about it is its 250m of wireless radio transmission range. The mic can also fully charge the transmitter and receiver in under 1 hour 10 minutes from the charging case.
On the other hand, the charging case alone takes around 2 hours and 40 minutes to get fully charged. Other features include a USB Type-C port, lightning, and 3.5mm TRS interface output, which also ensures its compatibility with most smartphones, cameras, and computers as well. It is available for Yuan 2,299 or $360 in China.
Also read: