Netflix has dropped the trailer of the South Korean zombie thriller series All of us are dead. It is mainly teen thriller series that has been set in a zombie apocalypse. This highly anticipated South Korean show produced by JTBC Studios has followed a group of students who are facing life-threatening conditions and are trying to escape from such zombie invasion of their high school.
They become trapped inside without any cell phones or even food, it shows the fight and struggle of the teenager for survival like more and more their peers and falling victim to that mysterious virus.
This show is basically based on " Now at Our School" which is a popular webtoon by Joo Dong-Geun. It is mainly a digital comic that contains 130 episodes, and 2011. Netflix has currently declared in between 2009 and 2011. The planning that Netflix was done since April 2020.
All of us are dead: Plot
The trailer of the series opens with scenes of students who are making their way to Hyosan High School on a seemingly ordinary morning. The biology teacher explains, " A virus…the instinct to survive surpasses intelligence. Humanity has never defeated a virus,"
After that, the female student Hyeon-Ju steps forward to the lab rat that bites after she just sticks her finger into the enclosure. She comes back to the classroom and is covered in blood, surprisingly turning into a horrible zombie after her classmates just take her to the office of the nurse. The situation becomes out of control after the deadly virus starts to spread among students and staff.
After that, the biology teacher explains, "Rather than die as a human, I wanted him to survive as a monster," After that the teacher explains in the interrogation room and suggests that he might have had a hand for spreading the virus.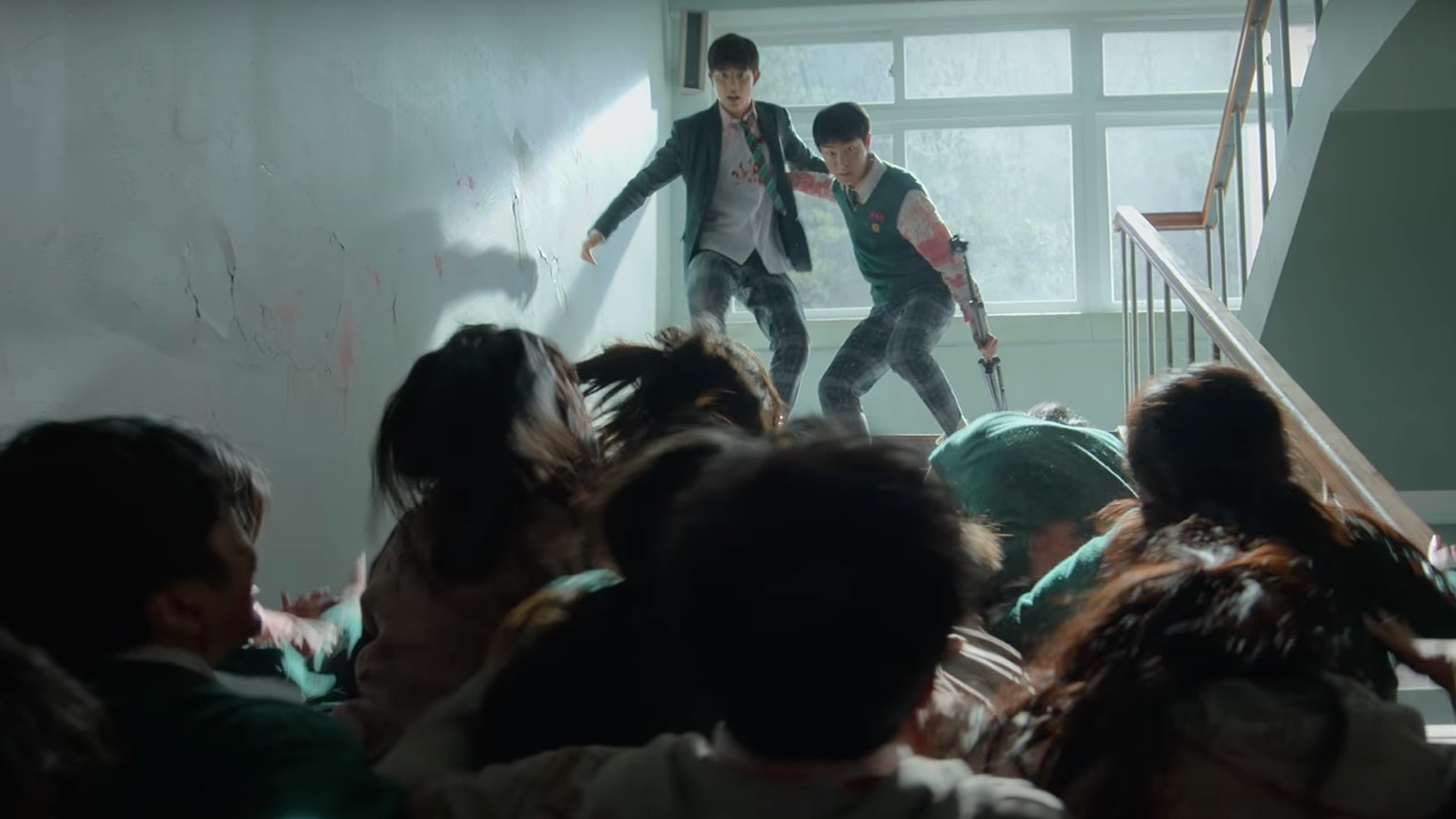 All of us are dead: Cast
This series is featuring Park Solomon, Park Ji-hoo, Chan-Young Yoon, Jo Yi-Hyun, Yoo In-soo, Shin Jae-hwi, Kim Byung-Chul, Bae Hae-sun, and Jo Dal-hwan.
All of us are dead: Release Date
This zombie thriller drama series will stream on 28th January 2022 on Netflix.
Here is the trailer:
A big thanks for source1 & source2.
Read: "The Ice Age Adventures of Buck Wild": Disney Plus has released the Warm trailer of the Prehistoric franchise