The most recent post comes from Intel's Bootleg, and this chip is once again rumored to be the flagship configuration for the 13th Gen Raptor Lake-S Desktop CPUs, which are expected to be released later this year. While a comparable sample was previously leaked, the most recent entry was identified by Coelacanth-dream.
The rumored Intel Core i9-13900K Raptor Lake-S Desktop CPU has 32 threads, and we already know that this chip will have 24 cores, 8 of which will be P-cores, while the E-core count will be doubled to 16. This would result in a 50 percent increase in cores and a 33 percent increase in thread count. The chip was tested on the RPL-S ADP-S DDR5 UDIMM CRB reference platform, which uses DDR5 memory and achieves a maximum clock speed of 1800 MHz (1.8 GHz).
This is to be expected from an early engineering sample, since we've seen earlier Alder Lake CPUs that ran at roughly the same frequency but eventually offered clock speeds higher than 5 GHz (A 5.5 GHz Core i9-12900KS is also in the works). The Intel GFX CI's specific entries are listed below (Credits: Coelacanth-dream)
<6>[ 0.000000] DMI: Intel Corporation Raptor Lake Client Platform/RPL-S ADP-S DDR5 UDIMM CRB, BIOS RPLSFWI1.R00.2397.A01.2109300731 09/30/2021
<6>[ 0.000000] tsc: Detected 1800.000 MHz processor
<6>[ 0.000000] tsc: Detected 1804.800 MHz TSC
<6>[ 0.784998] x86: Booting SMP configuration:
<6>[ 0.785013] …. node #0, CPUs: #1 #2 #3 #4 #5 #6 #7 #8 #9 #10 #11 #12 #13 #14 #15 #16 #17 #18 #19 #20 #21 #22 #23 #24 #25 #26 #27 #28 #29 #30 #31
<6>[ 0.895973] smp: Brought up 1 node, 32 CPUs
<6>[ 0.895973] smpboot: Max logical packages: 1
<6>[ 0.895973] smpboot: Total of 32 processors activated (115507.20 BogoMIPS)
<6>[ 0.000000] x86/fpu: Supporting XSAVE feature 0x001: 'x87 floating point registers'
<6>[ 0.000000] x86/fpu: Supporting XSAVE feature 0x002: 'SSE registers' <6>[ 0.000000] x86/fpu: Supporting XSAVE feature 0x004: 'AVX registers'
<6>[ 0.000000] x86/fpu: Supporting XSAVE feature 0x200: 'Protection Keys User registers'
<6>[ 0.000000] x86/fpu: xstate_offset[2]: 576, xstate_sizes[2]: 256
<6>[ 0.000000] x86/fpu: xstate_offset[9]: 832, xstate_sizes[9]: 8
<6>[ 0.000000] x86/fpu: Enabled xstate features 0x207, context size is 840 bytes, using 'compacted' format.
Other details reveal that Intel's 13th Generation Raptor Lake-S CPUs will not support AVX-512. Intel has begun removing it for current 12th Gen Alder Lake-S CPUs by requiring motherboard manufacturers to provide a new BIOS. Aside from that, the first 13th Gen Raptor Lake enabling patches are on their way to Linux.
Here's Everything We Know About Intel's 13th Gen Raptor Lake CPU Family
The Intel Raptor Lake-S lineup, which will replace the Intel Alder Lake-S 12th Gen Core family, will be part of the 13th Gen Core family and will contain two entirely new core architectures. Raptor Cove will serve as performance cores, while an improved Gracemont core will serve as efficiency cores in these designs.
The lineup will be made up of three segments, according to previously released data from the recent power recommendations. These include 125W enthusiast SKUs, 65W mainstream SKUs, and 35W low-power SKUs from the 'K' series. The top-end variations will have up to 24 cores, with 16 core, 10 core, 4 core, and 2 core variants following. The following are the SKUs:
Intel Core i9 K-Series (8 Golden + 16 Grace) = 24 Cores / 32 Threads / 36 MB
Intel Core i7 K-Series (8 Golden + 8 Grace) = 16 Cores / 24 Threads / 30 MB
Intel Core i5 K-Series (6 Golden + 8 Grace) = 14 Cores / 20 Threads / 24 MB
Intel Core i5 S-Series (6 Golden + 4 Grace) = 14 Cores / 16 Threads / 21 MB
Intel Core i3 S-Series (4 Golden + 0 Grace) = 4 Cores / 8 Threads / 12 MB
Intel Pentium S-Series (2 Golden + 0 Grace) = 4 Cores / 4 Threads / 6 MB
Core i9 versions with up to 8 Raptor Cove cores and 16 Gracemont cores for a total of 24 cores and 32 threads will be available in the enthusiast 125W Intel Raptor Lake-S Desktop SKUs. Intel's Core i7 processors will have 16 cores (8+8), Core i5 processors will have 14 cores (6+8) and 10 cores (6+4), and the Core i3 processors will have 4 cores but no efficiency cores. There will also be Pentium SKUs with only two Raptor Cove cores in the range. A 32 EU (256 core) improved Xe integrated GPU will be included in all Core versions. GPUs with 24 EU and 16 EU will be available on several Core i5 and Pentium models.
Intel Raptor Lake-S Desktop CPU Platform Details
Other features include a larger L2 cache for Core CPUs that will be branded as Intel's own 'Game Cache,' and a boost clock hike of 200 MHz, which means we may expect boost rates of up to 5.5 GHz assuming Alder Lake-S Desktop CPUs would peak out at 5.3 GHz.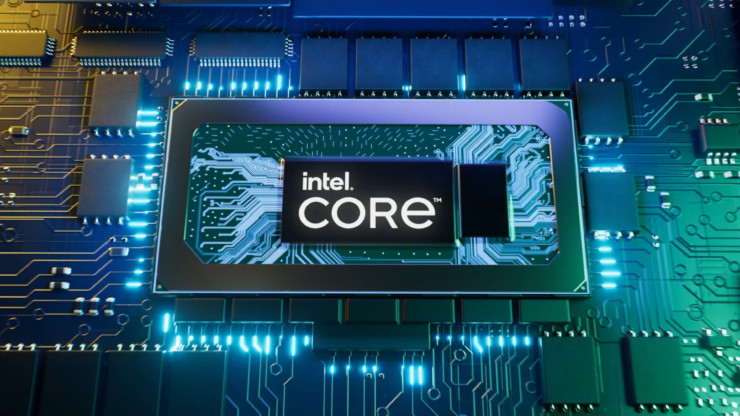 According to sources, the Intel Raptor Lake-S CPUs would offer increased DDR5 memory speeds of up to 5600 Mbps (6500 Mbps LPDDR5(X)), as well as DDR4 memory support. There appear to be three major dies that will be configured into various SKUs, beginning with a top 'Large' die with 8 Cove and 16 Atom cores, followed by a 'Middie with 8 Core and 8 Atom cores, and finally a 'Small' die with 6 Cove cores and no Atom cores. The Intel Raptor Lake family will be compatible with the LGA 1700 socket but will use all 1800 contact pads to compete with AMD's Zen 4-powered Ryzen 7000 series. Intel is expected to release more information by the middle of 2022.
also read:
Fossil users are still too far from receiving Amazon Alexa support on the company's new smartwatches