NVIDIA has revealed that in March 2022, the company will host the GTC 2022 keynote, which will include CEO Jensen Huang. On March 21, 2022, CEO Jensen Huang will deliver the NVIDIA GTC 2022 Spring keynote.
A series of presentations and walkthroughs of several HPC and AI-focused solutions will follow the introductory keynote. The hybrid event will take place on March 21st and will last until March 24th.
NVIDIA GTC will be a hybrid event taking place March 21 – 24, 2022. The conference will kick off with Deep Learning Institute (DLI) workshops starting on Sunday, March 20, and a keynote by NVIDIA CEO and Founder Jensen Huang on Monday, March 21 at 9:00 a.m.

The rest of the conference will feature a variety of talks, DLI training, panels, and Connect with the Experts sessions. The conference will take place in person in San Jose, California, as well as online.
The World's Brightest Minds. One Unique Event.
NVIDIA GTC is more than a transformative AI developer conference. It's a unique community that comes together to decode the world's biggest problems, unleash the power of AI, and redefine what tomorrow will bring. Together with thousands of developers, researchers, creators, IT decision-makers, and business leaders, there's no challenge we can't overcome.
Look for more information coming soon on speakers, session topics, and the on-site experience.
NVIDIA is expected to introduce a variety of products, ranging from hardware to software, during this year's GTC, as it does every year. The next-generation HPC GPU portfolio, codenamed Hopper or GH100, which will power the next generation accelerators powering the latest and finest supercomputers and data centers, will be the focus of the presentation.
According to the NVIDIA roadmap, Hopper GPU will be released in 2022, which means it will arrive at least two years after Ampere. NVIDIA is expected to reveal the GPU during their next GTC event in Q2 2022. According to recent sources, NVIDIA is about to roll out its first Hopper GPUs. The chips are said to be built on TSMC's 5nm process node, but there's still a lot we don't know about the architecture, unlike Intel and AMD, whose design techniques have been revealed through official documents and driver leaks. The reason that this isn't happening on NVIDIA's end is that the GPU hasn't even been released yet.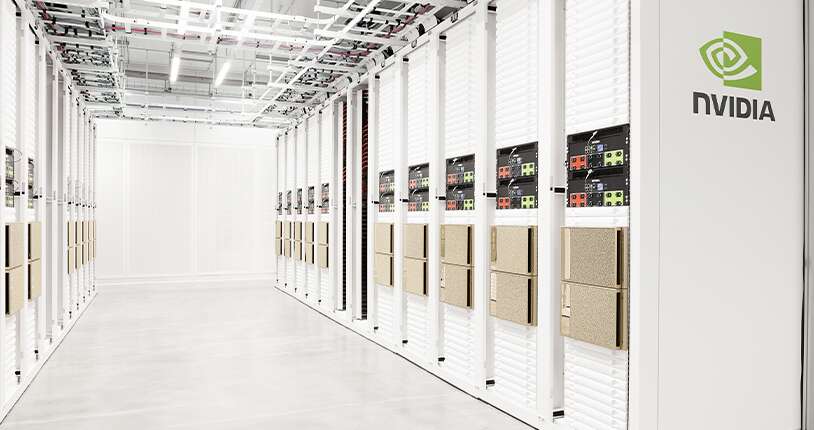 Jensen Broune followed up on another cryptic tweet from Kopite7kimi a few months back when it came to what Hopper will give (a very reliable leaker). The core configuration of the Hopper GPU is thought to be the tweet, which was a series of integers. The Hopper GPU could be made up of two GPMs (Graphics Processing Modules), each with eight GPCs (four times two), totaling 144 SM units.
Hopper is expected to feature two of these modules, bringing the total number of SM units to 288. We can't give an exact amount of cores because we don't know how many are in each SM, but if it sticks to 64 cores per SM, we'll have 18,432 cores, which is 2.25x more than the whole GA100 GPU arrangement. NVIDIA may also use more FP64, FP16, and Tensor cores in its Hopper GPU to further improve performance. And that will be required to compete with Intel's Ponte Vecchio, which is likely to include 1:1 FP64.
The GPU will also face off against AMD's new Instinct MI200 series accelerators, which were just released. In addition, a recent research study may have revealed preliminary facts about the Hopper GH100 GPU.
also read:
Your SSD might be subjected to Over-provisioning malware