In March 2021, ASUS unveiled the ROG Phone 5 Series comprising the ROG Phone 5, 5 Pro, and 5 Ultimate.
Later on, in August, the company launched the updated version of the phones dubbed the ROG Phone 5s and 5s Pro.
Now, ASUS seems to be gearing to launch this year's gaming phones as new 2D renders courtesy of EquaLeaks of the upcoming ASUS ROG Phone 6 and 6 Pro have arrived on the internet.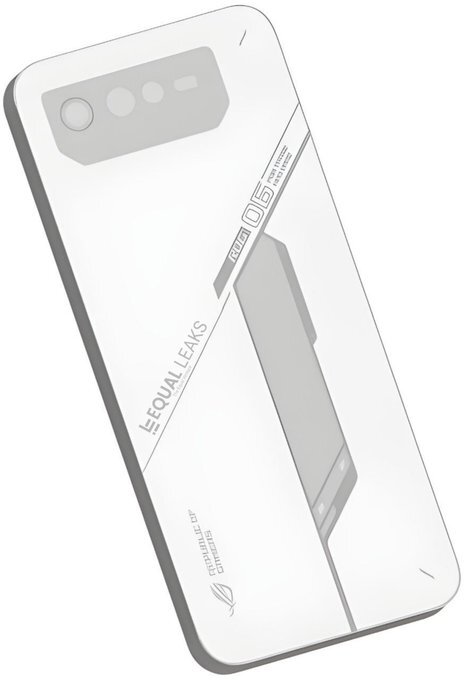 The ASUS ROG Phone 6 and ROG Phone 6 Pro look quite similar to the ROG Phone 5 devices. However, there is a slight change in cameras, secondary display, and the back panel's graphics. The ROG Phone 6 Series would be sporting a slightly different camera design.
It will be a horizontal camera island with a triple camera system on both the 6 and 6 Pro.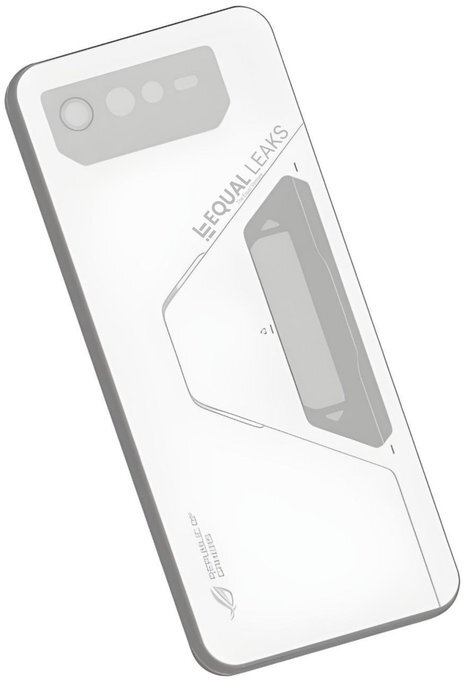 The secondary display on the ROG Phone 6 would be bigger in comparison to the ROG Phone 5's POMOLED display.
Again, around this time, the screen will be exactly vertical unlike the slanted screen on the ROG Phone 5.
One of the ROG 6 Phones has a larger display and different back graphics to that of the other one. There is also the Republic of Gamers branding at the bottom.
Apart from this, there is not anything to learn from the renders, but we can expect the upcoming ROG Phones to launch in the coming months considering that the ROG Phone 5 debuted in March of 2021.
Let us take a look at the detailed specs of the ASUS ROG Phone 5.
The ASUS ROG Phone 5 Series comes with a 6.78″ Samsung Super AMOLED display.
It has a Full HD+ resolution with a 144Hz refresh rate and a touch sampling rate of 300Hz.
The devices have an in-display fingerprint scanner. The lineup has a triple camera setup of 64MP+13MP+5MP along with a single camera at the front.
Inside, the ROG Phone 5, 5 Pro, and 5 Ultimate is powered by the Qualcomm Snapdragon 888 chipset. The ROG 5 and the 5 Pro has up to 16GB RAM and 512GB storage configurations.
While the ROG 5 Ultimate also comes in 18GB RAM with battery support of 3,000+3,000mAh with a total capacity of 6,000mAh. The ASUS ROG Phone 5 also supports 30W fast charging technology.
What are your thoughts on the ASUS ROG Phone 6 Series?
Also read: