ZEE5 has dropped the trailer of the much-anticipated mystery thriller drama Blood Money. It has set to release soon on the OTT platform. It is mainly an Indian-Tamil language film. The series is basically a mixture of suspense and action that will stick all the audience stick onto the screen till the ending.
Blood Money: Trailer
After releasing the teaser of the suspense thriller, the trailer of the film was dropped on December 18. It will come in Tamil and English languages.
The trailer depicts the life of two Indians who have gone to Kuwait for their livelihood and also for some of the unknown reasons that are going to be executed here. It also has been highlighted the plight of the people who will visit abroad in search of employment and also how they face all the obstacles.
It will also depict how important the role that the media played in fetching about the changes in the mindset of the society. In this show Priya Bhavani Shankar is playing the role of the journalist and also her efforts to protect them from being to be executed, there are also such twists and turns that will seriously entertain till the ending.
Blood Money: Cast
This series is featuring actor Priya Bhavani Shankar who is playing the lead role of the journalist "Rachel", Priya has come back to her roots. The actress said it is just like completing the entire circle for a person who has started from journalism.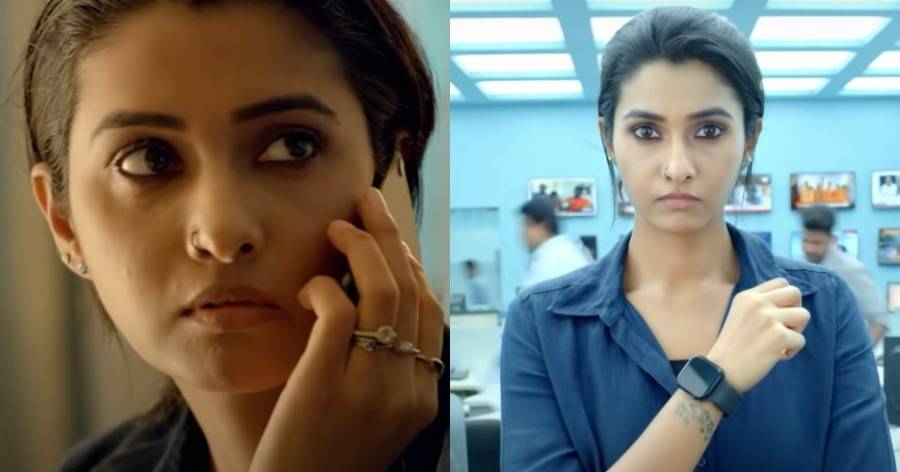 There are also some other casts Kishore and Shirish Saravanan playing pivotal roles in this series. Shirish is popular for his excellent acting debut film "Metro".
It has been directed by Sarjan KM who also has been directed and wrote the Tamil horror Film Airaa. It has been produced by Irfan Malik under the banner of Emperor Entertainment.
The movie has music by Satish Ragunathan, Cinematography by G. Balamurugan, and also screenplay and dialogues by Shankar Dass.
Blood Money: Release Date
It is one of the most awaited suspense dramas films is scheduled to be released on 24th December 2021. It will drop on the digital platform in India on Zee5.
Here is the trailer:
A big thanks for the source.