The participants for the 2022 Supercopa do Brasil have been revealed, with Atlético Mineiro and Flamengo vying for the title. Galo qualified for the 2021 Brasileiro after winning both the Copa do Brasil and the Brasileiro, while Flamengo was handed the slot after coming second in the Brasileiro.
Copa do Brasil 2022
The Copa do Brasil football tournament is in its 34th year. It will take place between February 23 and October 19, 2022. A total of 92 teams compete in the competition, all of which qualified by competing in their respective state finals.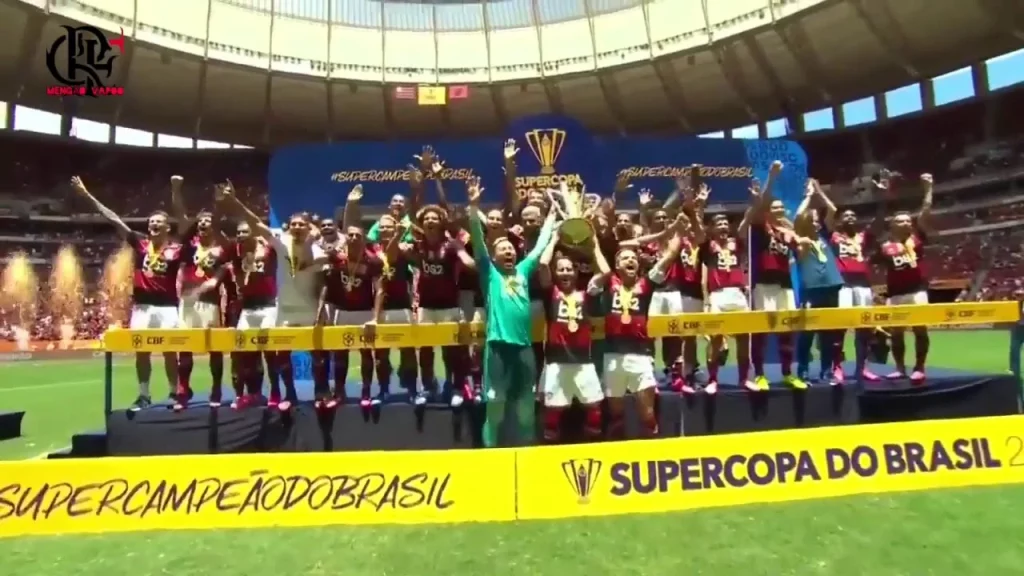 The champions of the Copa do Brasil in 2022 will advance to the Copa Libertadores group stage in 2023 and the Supercopa do Brasil in 2023.
About the Match
The match is set for February 20th, and the CBF is already planning a public showcase and is on the verge of moving the game out of Brazil.
According to Itatiaia radio, the CBF attempted to bring the match to the United States, specifically Orlando, where there is a huge Brazilian community. According to the Minas Gerais board, both clubs rejected the offer and instead chose to hold the match on national land to make logistics easier.
The game is expected to be held in the Mané Garrincha in Brasilia, as it has been in recent years, however, no formal announcement has been made. The payout, which has yet to be determined, is expected to be R$5 million ($870,000) for the winning team and R$2 million ($350,000) for the runner-up.
Read: Copa del Rey 2021-22 Round Three draw in full