The only market that is left Jio to conquer after the wireless telecom market is the wireline market or the Broadband sector.
Well, with JioFiber, the company is ensuring that they are leaving no competition in this segment to others as it turns out as per the latest TRAI Subscription Report for October 2021, Jio is leading the line of adding new subscribers to its bucket.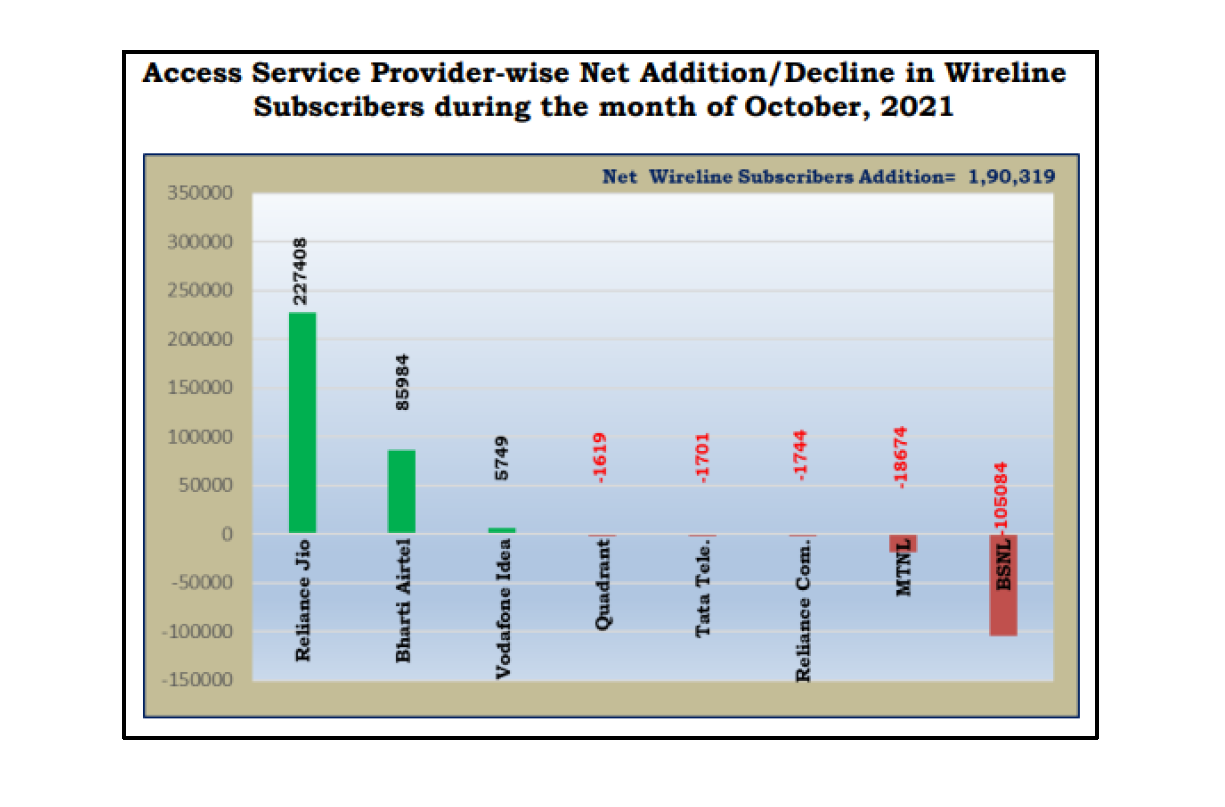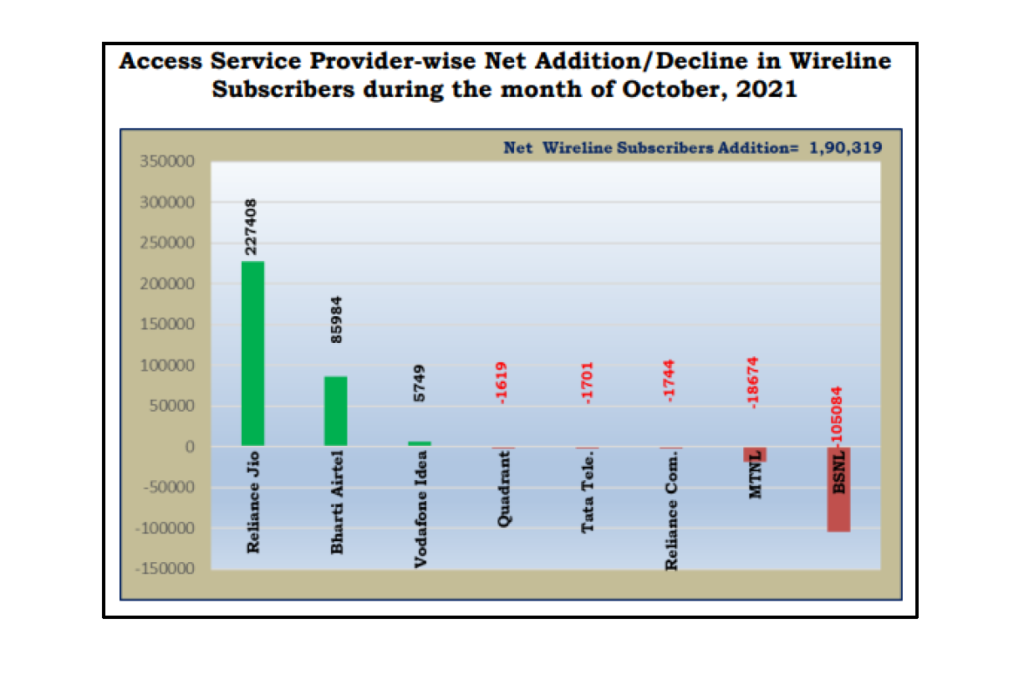 This makes sense as more and more people are opting for JioFiber along with Airtel or VI broadband as we continue the hybrid work environment and education going hybrid. As per TRAI, Reliance Jio has added 2,27,408 subscribers, while Airtel added 85K and VI added 5K wireline subscribers.
With reliability, speed and performance, people are happily opting for broadband these days as plans start from just Rs.399 per month. Not only that, but Jio is also providing unlimited access to TV channels, bundled OTT subscriptions and a lot more, so naturally, people are not opting to their old cable operators.
Even Reliance Jio has introduced various offers and schemes to lure customers, which is working as it is gaining lakhs of subscribers, what do you think about this latest report? Tell us in the comments down below…😎