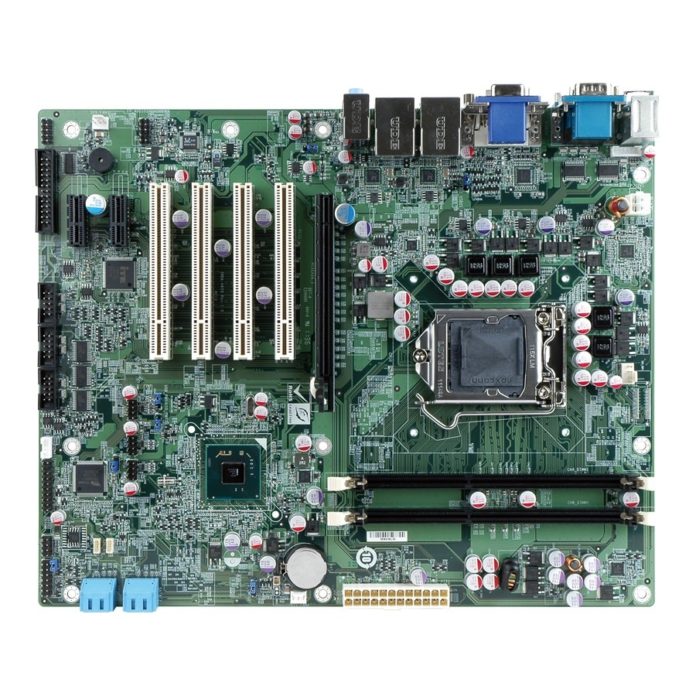 With each new platform, Intel usually introduces two chipset series: a Z-series for enthusiasts and overclockers, and an H-series for everyone else. So far, only the Intel Z690 chipset has been released for the Alder Lake desktop platform, so this hasn't been the case. According to unconfirmed reports from IT Home, Intel has decided to postpone the release of its H670 chipset (at least for the time being) in favor of lower-positioned chipsets in early 2022.
Rather than unveiling its H670 chipset alongside its mainstream 12th Generation Core 'Alder Lake' processors at CES 2022, MSI says that the company plans to offer its more budget-focused B660 chipset early next year, alongside H610 for entry-level PCs. The Intel H670 core logic was projected to have about the same feature set as the Intel Z690 chipset, but the B660 and H610 chipsets will have significantly lower specifications.
MSI's B660M mortar motherboard reportedly includes two PCIe x16 (Gen 5 + Gen 4) slots, one PCIe Gen 4.0 x1 slot, and two M.2 SSD slots (we have no information about the version of PCIe here). The platform will also include one USB 3.2 Gen 2 Type-C port and one 2.5GbE connector as extras. At present time, there are no specifics on Intel H610 motherboards.
The release of Intel's B660 and H610 platforms, along with 65W Alder Lake processors, is still good news, as it means that the company's latest CPUs will be used in less expensive systems. However, there is one caveat. If the H670 chipset is not available, the B660 core logic will inevitably replace it under the Z690 platform, resulting in relatively high motherboard prices.
What needs to be seen is whether Intel has canceled the H670 chipset in general, or whether it has been postponed for some reason. Given the persistent component shortage, it makes sense for all businesses to reduce the number of SKUs to optimize manufacturing and simplify the supply chain.
Builders and system integrators, on the other hand, may profit from lower-cost, feature-rich options, as most Z690 motherboards sell for well over $200. So could Intel, given the high cost of Z690 boards (and DDR5), which helps AMD's Ryzen platform remain appealing despite Intel's current superior performance in many use cases.
also read:
Eurocom Nightsky ARX315 is here with superior performance powered by AMD's Ryzen 5000 series