At last, the first trailer of Fantastic Beast 3 has been released. It seems that there is a lot of surprises is waiting for the Harry Potter fans. Now Warner Bros has been shared the first look of the footage of the latest threequel that has set to tease the trailer of the arrival. We will see that Mads Mikkelsen's version of Grindelwald has been revealed and Dumbledore provides Newt Scamander as a sombre warning.
He has said that the world as we know it is coming undone and also about the things that seem unimaginable today will seem inevitable tomorrow. Should you agree to do what I ask, you will have to trust him even when every instinct tells you not to.
Fantastic Beast: The Secrets of Dumbledore: Tariler Details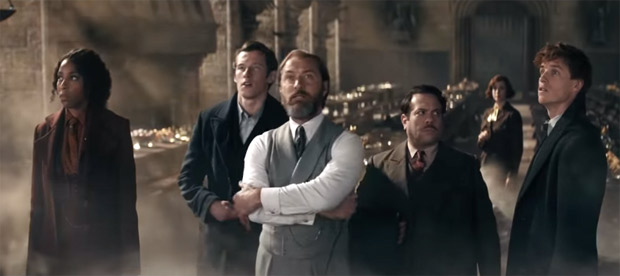 Last September 2021, it had been confirmed that about this new film that was actually called Fantastic Beasts: The Secrets of Dumbledore. Due to the pandemic situation, this film also has faced a lot of delays, but at last, it has been confirmed that it will come to cinemas in April 2022 instead of July.
It depicts that Dumbledore attempting to stop Grindelwald from seizing control of the wizarding world. It seems that he just needs the help of Newt to lead the team of wizards, witches, and also one of the brave Muggle on to the dangerous mission.
It will expose them to encounter the old and also about the new beats as they clash with the Grindelwald's growing legion of the foll0owers. The main tension is while the stakes are very high then Dumbledore will be able to stay away and we have been confirmed that he has been hiding some secret.
In the case we will see Redmayne and Law, The Secretes of Dumbledore also will bring s back Ezra Millar as Credence, Dan Fogler as Jacob Kowalski, Katherine Waterston as Tina Goldstein, and also Alison Sudol as Queenie Goldstein.
As returning casts we will also see Jessica Williams as Ilvermorny professor Eulalie 'Lally' Hicks.
Release date
This film will release in UK cinemas on 8th April 2022, and also in US cinemas on 15th April 2022.
Here is the trailer:
A big thanks for the source.