This December is going to be a blockbuster month for series lovers. We will be going to see many upcoming web series this month and the people from the United States this month have a complete pack of shows with the OTT Platforms.
All the OTT platforms are ready to gear up to launch the monsoon blockbuster shows, it will provide a kick-off with their incredible December lineup. It is expected that in the coming days also it will fill its library with many original releases and shows.
This December there are going to release all categories of shows whether it is a thriller, rom-com, action, or horror. Next month is a complete package of shows with some original releases like the Last Mercenary, horror shows, and also power pack action series.
Here is the top 10 web series to watch this weekend:
10. Voir(Season 1)
Release date: 6th December 2021
It is a six-episode documentary series that has been presented in the form of video that has revealed the long-form of discussions like Walter Chaw, Drew McWeeny, Taylor Ramos, Sasha Tone & Tony Zhou. This video has revealed the delve onto the nuances for the moviemaking and also has revealed many films just not only changed the face of cinema but also allow it for evolving and grow but how all of these images have changed from view them as well. In the trailer, there are ethereal voices that are saying something.
9. The Expanse (Season 6)
Release date: 10th December 2021
It is an epic sci-fi series based on a group of human who has been entangled in a large plot that has been threatened the Solar System's fragile state of détente.
8. Aranyak(Season 1)
Release date: 10th December 2021
It is an Indian crime thriller series.
7. Harlem(Season 1)
Release date: 3rd December 2021
It is about a group of four friends who are following their dreams after completing graduation from college together.
6. When calls the Heart: Home for Christmas(Season 7)
Release date: 1st December 2021
It is a film based on Christmas and expecting that this time Hope Valley, Elizabeth will prepare for the first Christmas and also for the fi9rst birthday of little Jack.
5. A Discovery of Witches(Season 1)
Release date: 1st December 2021
It is about Diana Bishop who is a historian and also a witch, and also been accessing Ashmole 782 and also know that she must have to solve the mysteries. No, she has been offered help by the enigmatic Matthew Clairemont.
4. Bonanza(Season 1)
Release date: 1st December 2021
It is based on the wild west adventurer of Ben Cartwright and also his sons as they are running band also is defending about their Nevada to reach while helping to the surrounding community.
3. Hostages(Season 1)
Release date: 1st December 2021
It is a story of the four masked men who just have broken into the Anand family home and started to take them hostage, this incident has pushed them to the do-or-die situation. Dr. Mira Anand has to make the choice.
2. Money Heist: From Tokyo to Berlin (Volume 2)
Release date: 3rd December 2021
A second retrospective and behind-the-scenes look at the creation of Money Heist.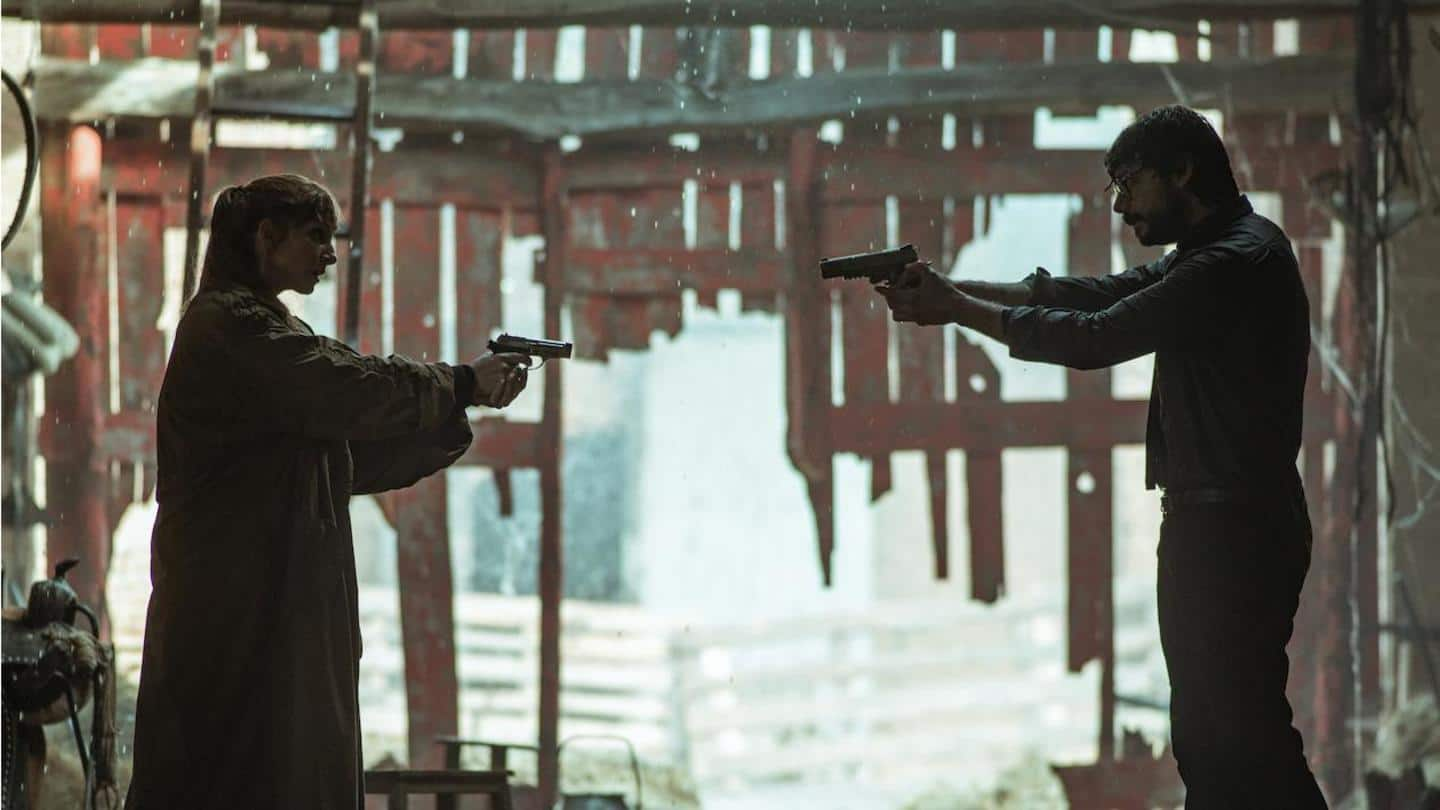 1. Money Heist (Season 5 – Volume 2)
Release date: 3rd December 2021
In this part, we will see Palermo will return to charge just for proving that heist the best and for the job. We have also taken back in time while he and Berlin would celebrate every time that they have solves the tiniest roadblock when planning the near-to-be impossible heist. When the first part was about Tokyo, "living many lives" there part 2 has been delved into the deeper back story of Sergio and Andres who have lost their father.