The first season of Inside Edge was come on in 2017. It was dropped on Amazon Prime Video, After releasing it was also captured the audience having a sensational tone. If you are a cricket lover then it had not bared no holds look to the ugly underbelly about what is the tradition has been considered as a 'gentleman's game'. We all know that drugs, sex, politics, insecure players, and also match-fixing all things are all fair in this game show.
After four years Farhan Akhtar- Ritesh Sidhwani production also has become a family drama like a sob story based on the characters and get the most of the screen time. For cricket, you would not see that first-class match till the sixth episode.
Inside Edge (Season 3): Details
In the first few episodes, they have used the setup of the characters. We have also found out  Vikrant Dhawan and Yashwardhan Patil who are stepbrothers. He always give respect to his 'bhaaisaab', and letter it had not even blinked before taking and credit for the Powerplay league, like Vikrant's brainchild. Now Vikrant is also vowing to the vengeance, and he will not able to stop this at anything. It seems that for making him the sole villain Patil has utilized the loss of his legs for manipulating his daughter.
Otherside, Zarina the daughter of the film extra jus have wanted nothing but power and also fame for herself. After seeing her mother be slapped around, she has decided to go to the great lengths for emerging lie the star. Now we will say the secret to Vayu has been very gifted with the sport that also has been revealed, and also his sister Rohini, who is a cricket analyst, and also has been spending all her time just playing detective for trying to prove the innocence of their dead father. There are also has Devendeer who is the bully of the team and also has been whitewashed here.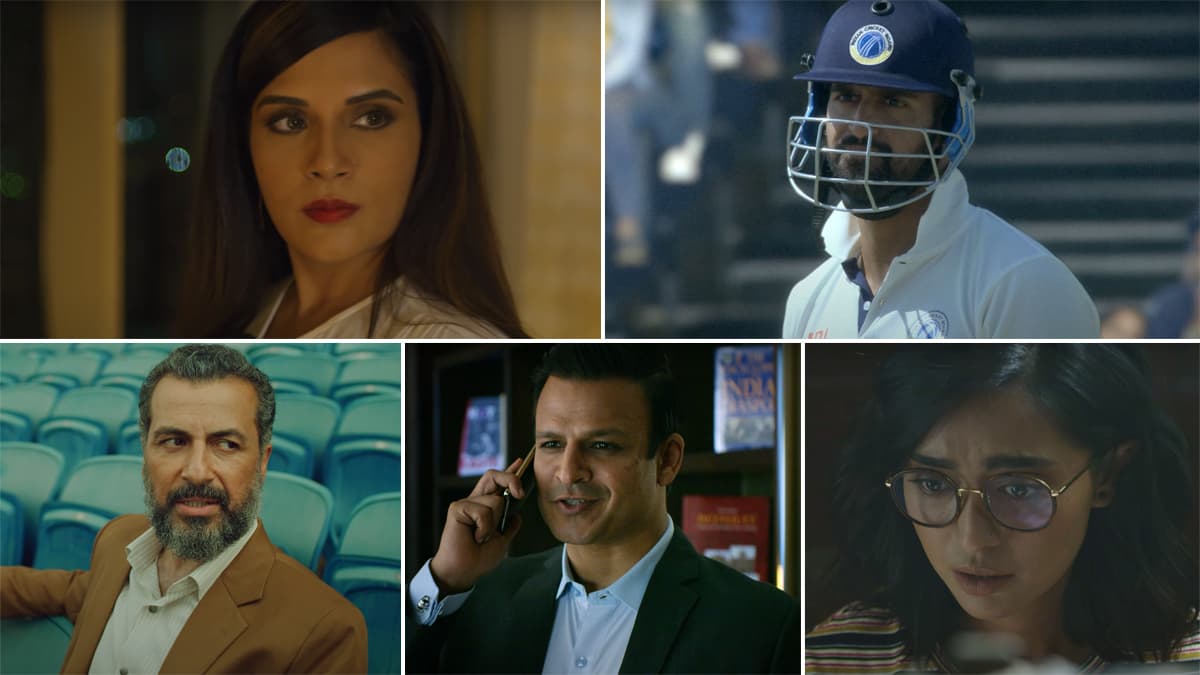 In this new season The India Cricket team captain is seriously a closeted gay, and also refuses to be seen with all his partners and the public like he has been afraid that he will be going to lose all of his ' mainly images'. This is seriously a progressive move, and it's also has been falling for getting its due.
We have also such a mantra and to fill the plea for getting legalized in India. Before she can come to the public, and she has to battle paid IT trolls and also become a part of the TV 'debate', and also convince the politicians. This show also reveals Pakistan's tour of India like they will play Test Cricket.
In this, the angry politician's issue also will threaten and also to the Kashmiri newbie across the Indian team and also will get some of the unwanted attention. Romance, politics, drama, thrill, Indo-Pak infield rivalry. This topic is seriously trying to pin down every topic under the sun.
On the matter of performances, we have missed Richa Chadha like her on-screen time that is also very limited this time around., Now Vivek Oberoi has been managed for impressing it nice again as Vikrant, and so Tanuj Vir bwana as Vayu. Aamit Bashir and also his cold-hearted brother seriously bangs on when Sapna Pabbi and also her weird accent for continuing just to irritate you.
We will see Akhshay Oberoi as Rohit, the Indian Captain, and also could have been the star of the series but also has been failed with his restrained performances. In this Sidhant Gupta just has been [played Imaad well. Now you also can feel all of his pain like his talent is overshadowed by his father's sifarish for getting him on to the team. The Indian Prime minister Renuka Shahanae had more things to do.
Inside Edge is very long, and it is just feeling like a drag at times. In this, the characters have aided a lot of their dialogues in English that feel very strange. It is also having such fabulous actors and also has a story that is based on glamour and also has the nail-biting cricket, director Kanishk Verma and has been folding in hand.  
For the quest to do the show has fallen to leave an impact. This show has still interest and also loyalists that have been provided the time that they already have been invested in its characters.
A big thanks for the source.
Read More: