In the struggle against Qualcomm, MediaTek emerged as the chip market leader for mobile phones. Analysts at Counterpoint Research focus on the mobile chip sector, which accounts for 40% of market value. MediaTek has a 43% market share, up from 26% last year.
Both Qualcomm Incorporation (NASDAQ:QCOM) and MediaTek Inc. (OTCPK:MDTKF) are major suppliers of application processors, which are the chipsets that enable smartphones to function. Both companies have a commanding market share of over 50% of the smartphone application processor market.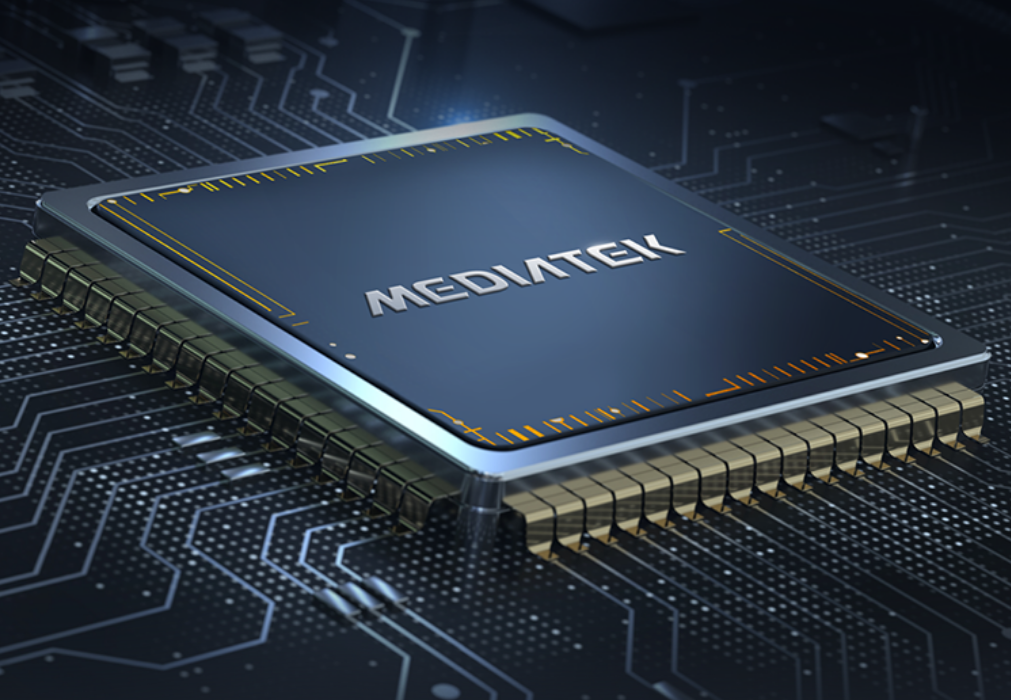 MediaTek having a grip

over TSMC:
According to Counterpoint Research, MediaTek can practically quadruple its market share in the 5G smartphone SoC/AP category by leveraging TSMC and its inexpensive 5G portfolio. Qualcomm had a 55 percent market share in the second quarter for 5G-chips.
With a competitive 5G portfolio in the low-mid segment and no severe supply limitations, MediaTek topped the smartphone SoC market with its highest ever share of 43 percent. RFICs (radio-frequency integrated circuits), power management ICs (PMIC), and reliable production yields from TSMC helped MediaTek outperform Qualcomm in the first half of 2021. Shipments of 4G SoCs aided MediaTek in maintaining its position as the market leader.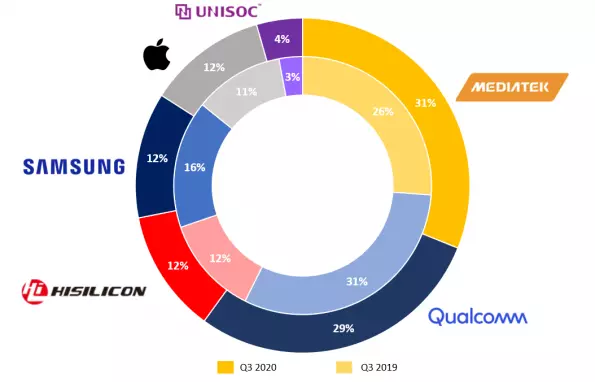 The Helios and Dimensity lineups from MediaTek are featured:
Apart from being ahead of the competition with a completely SoC integrated, 7nm design, MediaTek 5G UltraSave improves the 5G modem with even more power-saving technologies:
OTA Content Awareness MediaTek 5G UltraSave
Dynamic BWP Connected DRX MediaTek 5G UltraSave Network Environment Detection
Apart from the aforementioned features, it is gaining market share at the expense of Qualcomm by earning design victories with major smartphone manufacturers.
The company increased its market share by introducing a cost-effective Dimensity series with 5G capability. Xiaomi (OTCPK:XIACF), Samsung (OTC:SSNLF), and Oppo have all praised the company's increased lineup.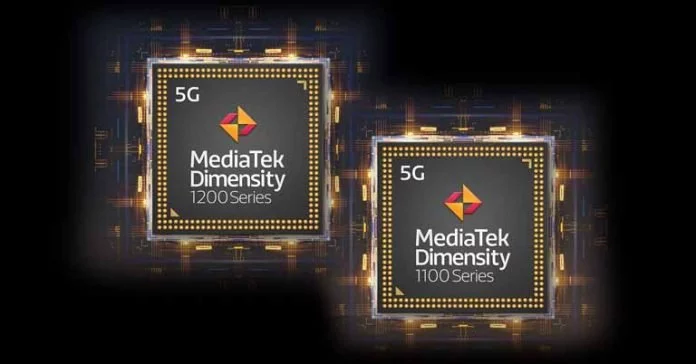 By supplying Chinese smartphone manufacturers, MediaTek is stealing Qualcomm's crown:
MediaTek will overtake Qualcomm as the leading smartphone application processor manufacturer in 2020. While both firms continue to control the global smartphone application processor market, MediaTek has shown significant growth, while Qualcomm's market share has fallen since 2018.
Growing orders from key smartphone OEMs, the Huawei ban, and the company's expanded 5G offering with the Dimensity 800 series targeted at low to mid-tier smartphones are all contributing to this development.
According to the graph below, MediaTek has been increasing market share while Qualcomm's advantage has been eroding. Samsung's decision to outsource rather than use its controversial Exynos chip has mitigated the impact on Qualcomm.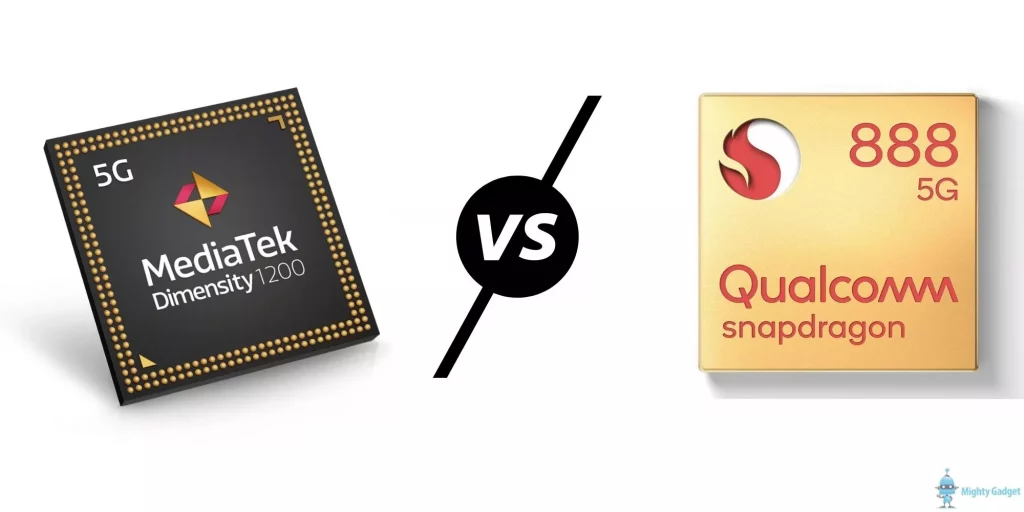 Overall, MediaTek has been able to strengthen its relationship with Chinese and US smartphone manufacturers by earning additional design wins with its enlarged 5G Dimensity range, while Qualcomm, which has a head start, is starting to feel the strain.
This has also allowed MediaTek to secure a substantial portion of the developing markets, including China, LATAM, MEA, and India, which together account for more than 60% of the smartphone market. These reasons contribute to MediaTek's increasing market share during the last three years, pulling Qualcomm out of first place.
Read More: