India, the defending champions and hosts, defeated a tenacious and determined Poland to advance to the quarter-finals of the FIH Men's Junior Hockey World Cup 2021. Despite the 8-2 result, India received several yellow cards in the second half, which may worry head coach Graham Reid.
Performance of the Team
Sanjay and Hundal Araijeet Singh both scored a brace to continue their excellent streak. In a one-sided contest, Sudeep scored twice. In a resounding victory over Poland, Uttam Singh and Shardanand Singh also put their names on the scoresheet.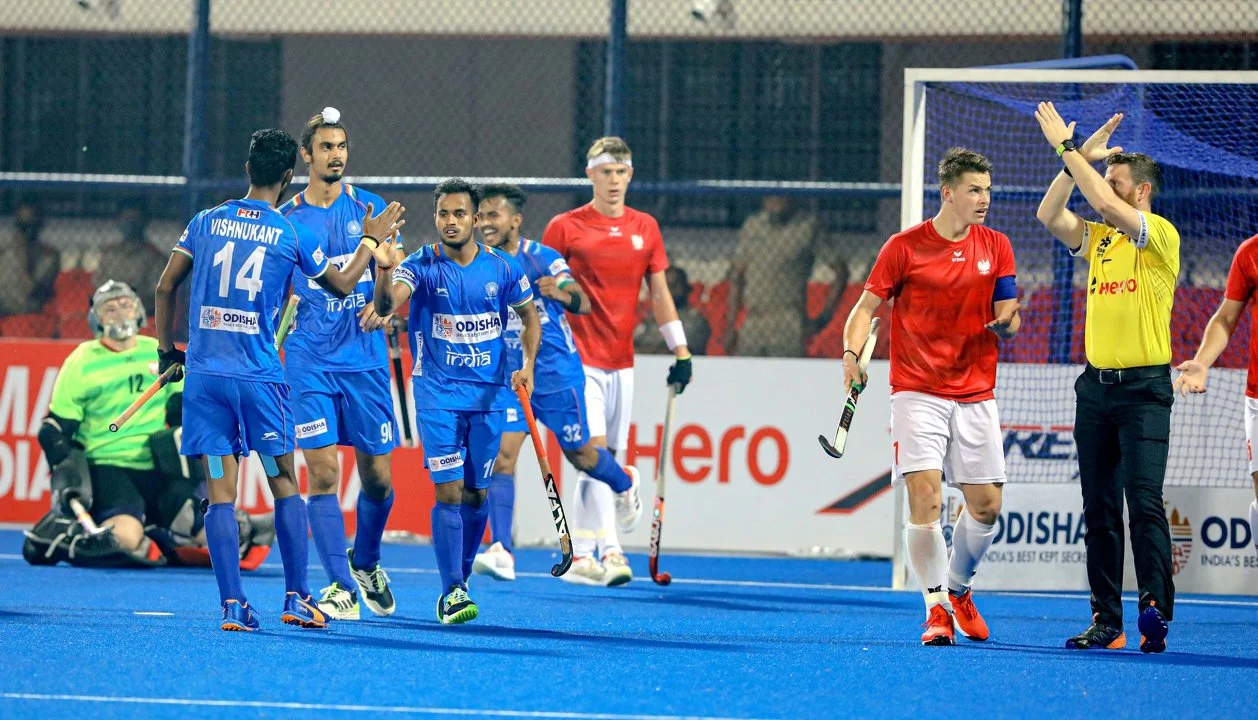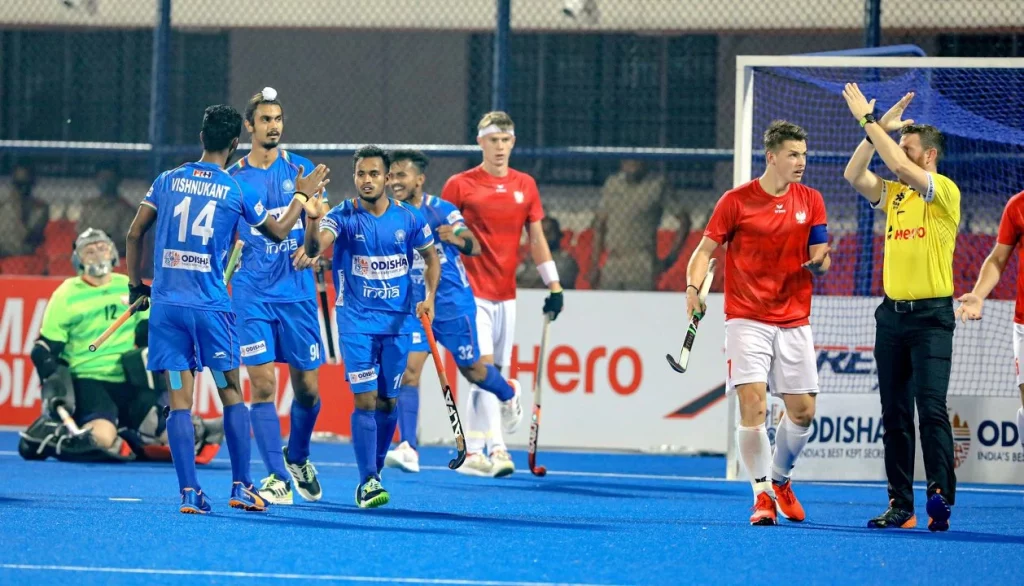 As the scanty crowd at the Kalinga Stadium in Bhubaneshwar, Odisha was treated to yet another goal-fest, the Indian squad displayed good offensive intent right from the start of the contest. Sanjay, who has had a good season so far, scored the first goal in the fourth minute, and the hosts dominated the rest of the game. In the 58th minute, Sanjay added to his goal total at the FIH Men's Junior Hockey World Cup.
Captain's Remark
Sudeep was named 'Player of the Match' for his outstanding effort in the game. Poland will be left regretting a number of squandered opportunities, as their captain Gracjan Jarzynski pointed out in his post-match interview.
He remarked, "The problem for our team is scoring from penalty corners, we should have scored more goals. We made simple mistakes in defense, but we also made lots of opportunities to score."
"Now we have two days which gives us time to look at penalty corners and improve things. We have time to prepare and train for the next match against Chile. We will try to surprise them."
'Player of the Match' Sudeep Chirmako remarked, "This was an important match for us because we had lost one match but we executed well today. Regarding the quarter-finals [against Belgium], it is very important as it is elimination. But we have a plan and we will try to execute it."
Read: IPL 2022: NO final decision for Ahmedabad team, will there be only 9 teams?