The trailer of 2024 has been released. The tech company Oneplus has revealed the OnePlus 9 flagship series also with the Hasselblad-branded cameras earlier this year After the launching this Chinese tech giant has been partnered with several production companies in India to promote the OnePlus 9 and 9 Pro. Recently, OnePlus and the famous Indian film director Vikramaditya Motwane have been joined with each other for shooting the full-fledged feature movie the OnePlus 9 Pro.
The production of the film has been happened by Vikramaditya Motwane's production house Andolan Productions and also this tech giant will collaborate with the Big Bad Wolf Studios and also with the Odd and Even Productions.
It seems that the trailer of the film 2024 is a fictional representation based on today's Coronavirus-affected world. It has mainly been set in the year 2024 and has been followed the lives of four youngsters, and also have been enhanced together in an orphanage, and also trying for the surviving in this virus-affected environment in the Indian city of Mumbai.
It seems to be interesting as OnePlus is seeing with such promotional strategies for hyping the Hasselblad cameras on the OnePlus 9 series. This entire movie has been completely shot by using the OnePlus 9 Pro and also has a high-end model of the series.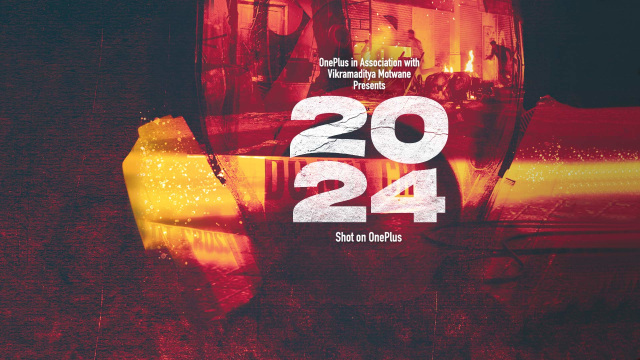 It will come with such a triple camera setup, containing a primary 48MP f/1.8 Sony IMX689 sensor, a 50MP f/2.2 Sony IMX766 ultra-wide sensor along with a freeform lens, and it is also a 2MP monochrome lens. The device is able to record the videos at up to 8K resolution at 30FPS. Now OnePlus is able to find the true color science of the cameras aboard the OnePlus 9 Pro for delivering the natural colors, the buyers will get better quality skin tones, and also an overall improvement with the colors of the images and videos shot with the devices. For shooting the entire film the director and the cinematographer have also utilized such additional equipment
Release date
It has been confirmed that this film will be released on 23rd Noevbember4 on Disney + Hotstar. You should definitely take the subscription to Disney+.
Here is the trailer:
Read: If you like Disney+ shows then you can check this.
A big thanks for the source