Entry-level and budget smartphones have always been a hot-seller in the Indian market while Infinix Mobiles has been one of the forerunners in the business. In this Realme, Xiaomi and Samsung ruled environment Infinix Mobiles is still delivering value for money smartphones at attractive price points.
The brand recently took a major role in the Esports Premier League (ESPL) 2021 held in India as a major gaming tournament for mobile gamers and had a prize pool of a whopping INR 25 lakh. ESPL even signed Tiger Shroff as the face of the first-ever franchise based Esports league and at last Mumbai Marshals crowned Esports Premier League 2021 Champions.
Infinix has done the basics right and has aggressively targeted the entry-level smartphone users with Hot 10 Play, Hot 11, Note 10 or even Note 10 Pro. However, if you are a fan of Infinix, in this interview, Mr Anish Kapoor, CEO of Infinix Mobiles has even talked about what's on cards for the brand.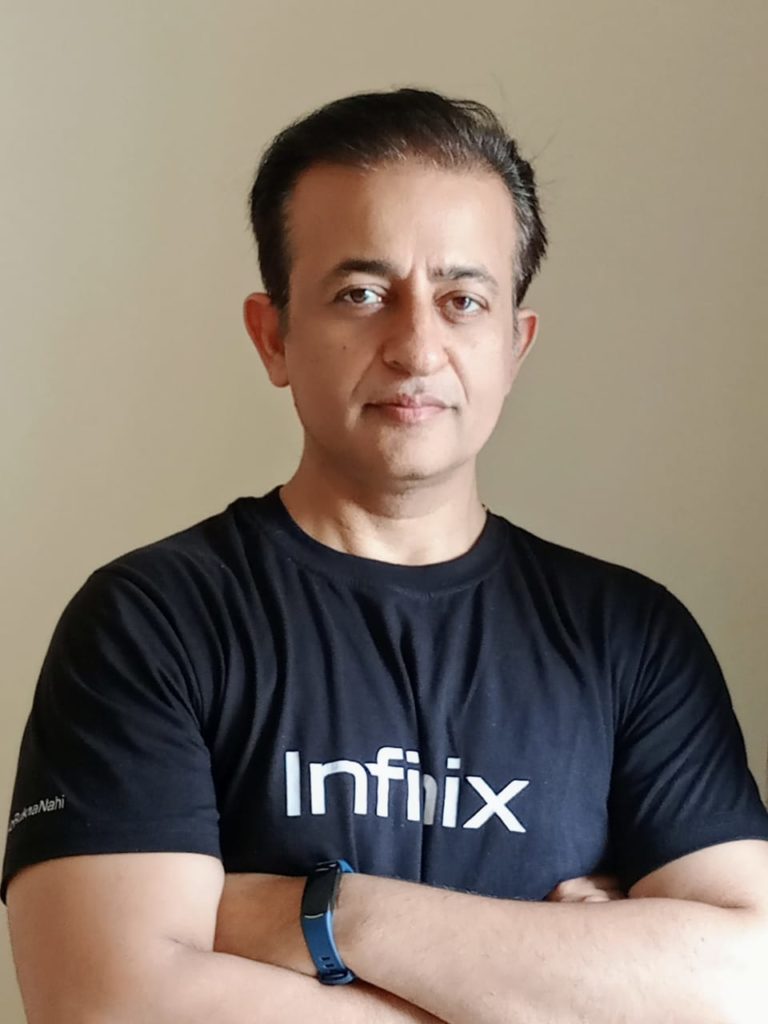 Here is the full interview with the CEO of the smartphone brand that is making its own name in India:
1. As mobile gamers keep increasing in India, how do you opportunitize the market with your smartphones?
The gaming industry in India, which was already progressing at a rate of almost 27% per annum has grown significantly amid the pandemic situation. In fact, the esports industry has been propelled into mainstream entertainment. However, it is still a highly community-driven phenomenon; which is where gaming platforms come into play. These platforms are able to tap into the right audience and offer an opportunity for the brands to directly touch base with them. We have recently partnered with India Today for their WEC & Esports Premier League as their title sponsor. Through this association, we are announcing our entry into this segment and at the same time, aiming to encourage budding talent in this new age arena; in line with our brand essence of #AbRuknaNahi
2. What were the most exciting aspects of ESPL 2021 and your expectation for the WEC'21 as you played the role of title sponsor for both the big events?
With an award price of 25 lakh, ESPL was the biggest Free Fire tournament in India in 2021. Gamers from the entire country participated in this tournament to showcase their gaming skills and later represent the country on an international level. Additionally, this is the first time Infinix has partnered in such an event and we are looking forward to gauging maximum engagement on the same. We will also be selecting our own Infinix team who'll later get to play with the winning team. The whole experience along with the engagement with gamers at such a big platform will certainly help us understand the gaming audience in India better and come up with products specifically catering to them.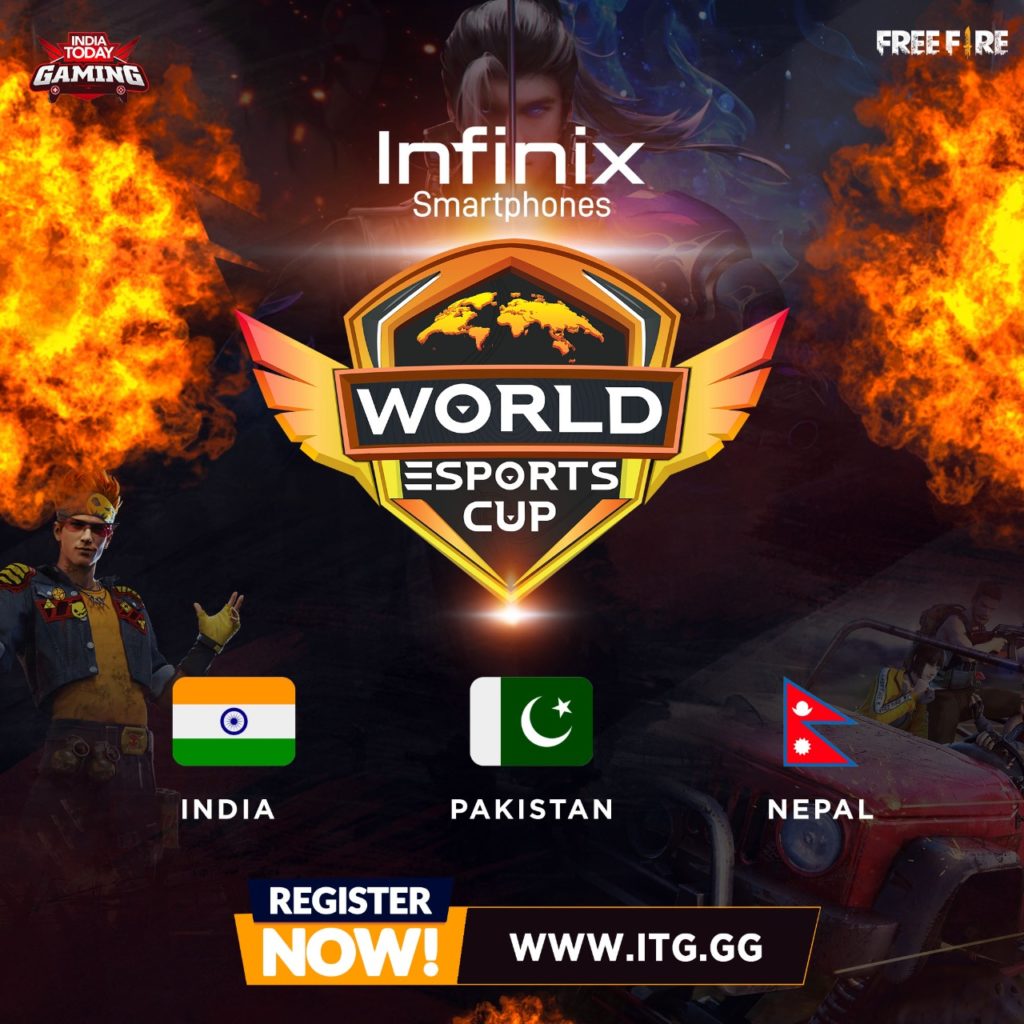 3. Could we see more mid-range smartphones from Infinix in future?
Yes, we will be targeting multiple price points in the mid-range.
4. The connection of Infinix Mobile and Mediatek seems very strong, could we see Dimensity SoC powered smartphones by Infinix?
Yes, we are working closely with Mediatek to bring their powerful Dimensity processor in our upcoming device.
5. What does Dar-Link game boost technology offer?
Infinix smartphones are supported by our indigenous Dar-link game boost technology which enhances the gaming interaction and visual experience in heavy-duty Games like Call of Duty, Free Fire, Battlegrounds, Asphalt 9: Legends, etc. by preventing screen tearing, ensuring natural colour reproduction, elevating the performance of the touch panel, and managing the resource allocation between the game and the chipset efficiently to prevent heating from long gameplay hours. Both the smartphones, NOTE 10 and NOTE 10 Pro come with a high refresh rate, for a smooth interaction between the users' fingers and the screen. They both have a 180Hz touch sampling rate that allows faster screen response for a better gaming experience.
To further ensure an uninterrupted experience in gaming and content consumption, NOTE 10 Pro will be the first in the segment to come with an 8GB RAM/ 256GB internal storage coupled with UFS 2.2 storage technology for better read and write speed and multi-tasking. Since gamers spend a lot of time looking into their screens, the NOTE series phones have displays that are easy on the eyes and have been certified by world-renowned testing firm TUV Rheinland to reduce blue light's harmful effects. Not mention the dual stereo sound support for a clean and powerful auditory experience.
7. How do you combat-heavy games like BGMI on existing Infinix smartphones?
Infinix smartphones are powered by the Dar Link technology. It is an indigenous game-boost technology developed by Infinix to give our customers a premium gaming experience. This advanced technological innovation turns the phone into a gaming powerhouse by improving the graphics display, touchscreen sensitivity and optimizing data load for the best possible performance. Dar Link avoids screen tearing by enhancing the graphics display and touchscreen sensitivity and increases the game frame rate so that it matches the display's frame rate. Furthermore, it intelligently adjusts the operating speed of CPU/GPU, manages and allocates resources according to different game scenarios to maintain the efficient operation of the smartphone.
This solves the problem of mini-freezes while gaming and makes the game run more smoothly. This also reduces the temperature of the device and ensures a more pleasing gaming experience for every user. Normally, the speed of moving our finger on the smartphone screen is faster than the display response.
The Dar Link technology elevates the performance of the touch panel and makes it respond quickly by reducing the latency between the finger touch and display response. This way, Dar Link Technology addresses all the pain points of gamers, bringing the gaming interaction and display experience to a new level, and amplifies the user's sensory experience in games like Call of Duty, Free Fire, etc.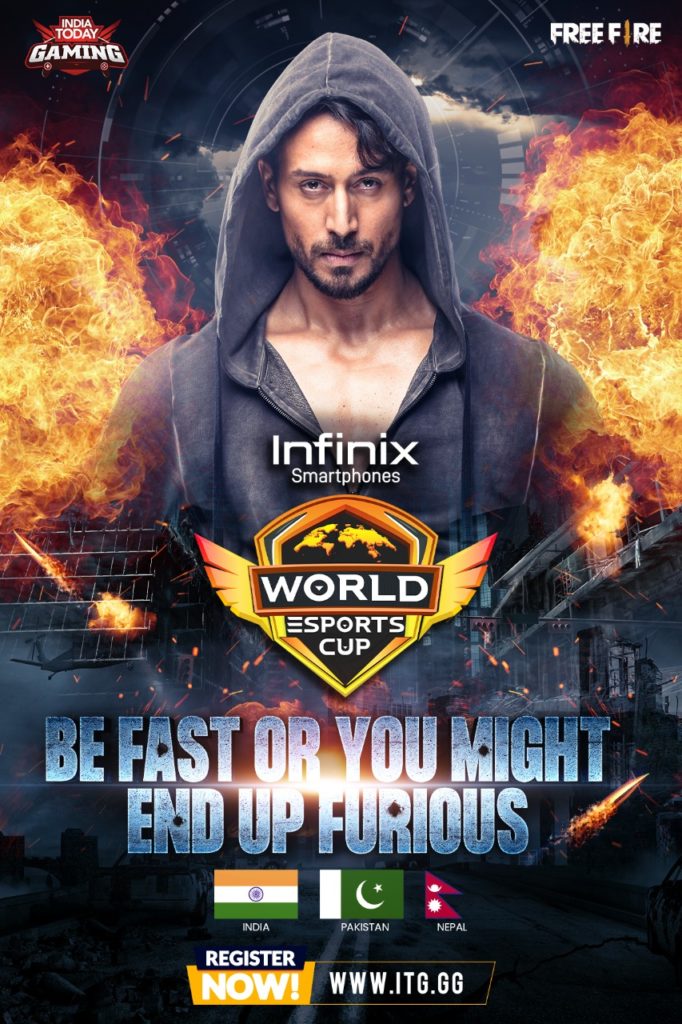 8. Any gaming-centric feature Infinix plans on launching in India?
As mentioned earlier, gaming is one of the primary focus areas for us now. We wish to establish Infinix as the best gaming smartphone brand in the world. In order to achieve this goal, we have introduced gaming-specific technologies like Dar-link along with gaming-specific smartphone range like Hot series and recently launched NOTE 10 and NOTE 10 Pro. Our new products will certainly have upgrades specifically catering to this consumer base who always expect better and additional features from their smartphones.
9. Have you thought about making a dedicated yet cheap gaming smartphone?
Not as of now.
10. From offering entry-level smartphone to being the sponsor of events like ESPL 2021, how do you plan Infinix Mobile will progress in India?
India is one of the biggest and fastest-growing smartphone markets globally. We are also the 5th largest mobile gaming market across the world, and it is estimated that 44% of India's smartphone population will be playing games on their devices by 2022. These numbers clearly show that Mobile gaming is truly here to stay and new-age smartphone companies like ours, need to focus our offerings as per this consumer pool.
Our partnership with Esports Premier League 2021 gives us a huge opportunity to engage with the millennial population of mobile gamers in the country and introduce them to our products which come packed with superior gaming technology for a rich gaming experience. For instance, our recently launched products like the HOT series and now NOTE series, not only come with first-in-the-segment features but also have been upgraded as per the needs and struggles that the gamers face while playing games on their smartphones. In the coming time, we would like to be known as the brand which delivers affordable smartphones that offer cutting-edge features.
11. Thoughts on India's eSports potential and how Infinix Mobiles play a part of it in this journey.
India's gaming and eSports community is evolving and the country is expected to add 40 million online gamers to emerge as a $2.8-billion-dollar online gaming industry (Deloitte India Report, 2021). This comes as a tremendous opportunity for us to tap the sector as people are no longer relying on consoles or PCs or waiting for the weekend to play a game. By constantly optimizing our smartphones to improve the gaming experience for the users and also make it accessible for the masses, we foresee more users indulging in this space and contributing to the growth of the industry as well as our business in the near future.
This genre is progressive in nature and is already trending at a rate of almost 27% per annum we are pretty sure that it has the propensity of becoming a secondary source of entertainment for Young India which not only is limited to playing but also on viewership. Also, we feel it is the right space in order to communicate our offering to this community as we already have been manufacturing game-ready devices for the mid-range segment that are feature-rich and enhance the users' gaming experience.
We are keeping a watchful eye on the evolution of this genre in India and will keep on exploring innovative ways to promote and leverage the mobile-centric esports and competitive gaming ecosystem in our country