Former Juventus and Milan forward Mario Mandzukic will begin his coaching career by working with Croatia's national team under Zlatko Dalic. Mandzukic, who left Milan following a six-month stay at the end of 2020-21, has been named as Dalic's new assistant in Croatia.
Joining the National Team Coaching Staff
Mario Mandzukic formally agreed to cooperate with the president of the Croatian Football Federation Marijan Kusti and was appointed a coach in Croatia's professional staff today, after agreeing in principle with coach Zlatko Dali on joining the Croatia national team coaching staff.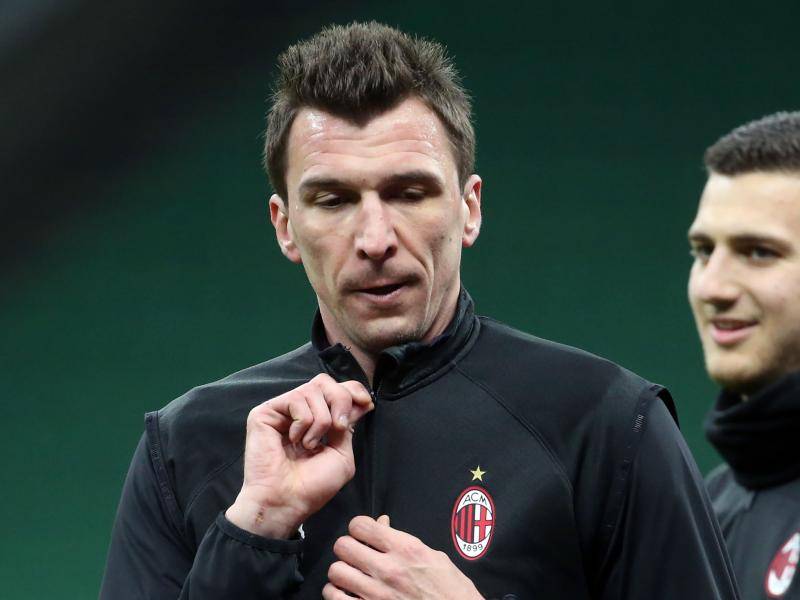 Mandzukic said: "Thanks to coach Dalić and President Kustić for the trust – we easily agreed on cooperation, which I am extremely looking forward to. I know how much the national team meant to me as a player, and I want to pass that passion and experience to the new generation."
"It's great that we have secured a direct spot in Qatar; we now have a year to peacefully prepare well for the World Cup through friendly matches and the Nations League. I enter this job with a lot of responsibility, desire, and ambition, and I will do my best to help the coach, colleagues in the staff, and, of course, the entire national team in the coming period."
Coach Zlatko Dalić said: "I always say that Croatia players should stay close to the national team, and that is why I am thrilled that Mario is with us again. In talking to him, I was convinced of how dedicated, interested, and willing he is to help, and I think his exceptional experience will be beneficial.
"I think we got a valuable reinforcement in the staff because I know with how much effort and commitment Mario approaches everything in life, and that is why I look forward to working again."
President of the Federation Marijan Kustić said: "Of course, as a federation, we supported the agreement between the coach and Mario, which will certainly make an important contribution to the work of the professional staff. His playing career, both the national team and the club, can be a role model for every young player, and I do not doubt that everyone will learn a lot from him.
"As a player, he was a symbol of fighting spirit, hard work, winning guard, and unwavering character, and I am glad that he will be able to promote these values as a coach in a national team"
Mandzukic as a Player
The 35-year-old has 89 caps for his country, scoring 33 goals in the process. He assisted Croatia to the 2018 World Cup Final, where they finished second to France in Russia.
Between 2015 and 2020, Mandzukic spent five years with Juventus before heading to Qatar and Al-Duhail. In 162 appearances with the Bianconeri, the former Bayern Munich and Atletico Madrid attacker scored 44 goals. He joined Milan in January 2021, but his stint with the Rossoneri was cut short due to injuries. He only appeared in 11 games for the Rossoneri.
Read: Croatia 1-0 Russia Late own goal gives 2018 finalists automatic qualification