Vinicius has made an immediate impact this season, establishing himself as an indisputable starter in Real Madrid's attack with Karim Benzema in what has been his most productive season in terms of goals scored to date.
In Los Blancos' 4-1 triumph over Granada at the Nuevo Estadio de Los Carmenes on Sunday, the Brazilian forward found the back of the net once more. Vinicius has scored eight goals in LaLiga Santander and two goals in the Champions League this season, giving him a total of ten goals in 15 appearances.
Vinicius scored his most goals in a season at Flamengo in 2018, but he had never scored more than six goals in a season since joining Los Blancos. In attack, the Brazil international has gelled with Benzema, giving Los Blancos another scoring option.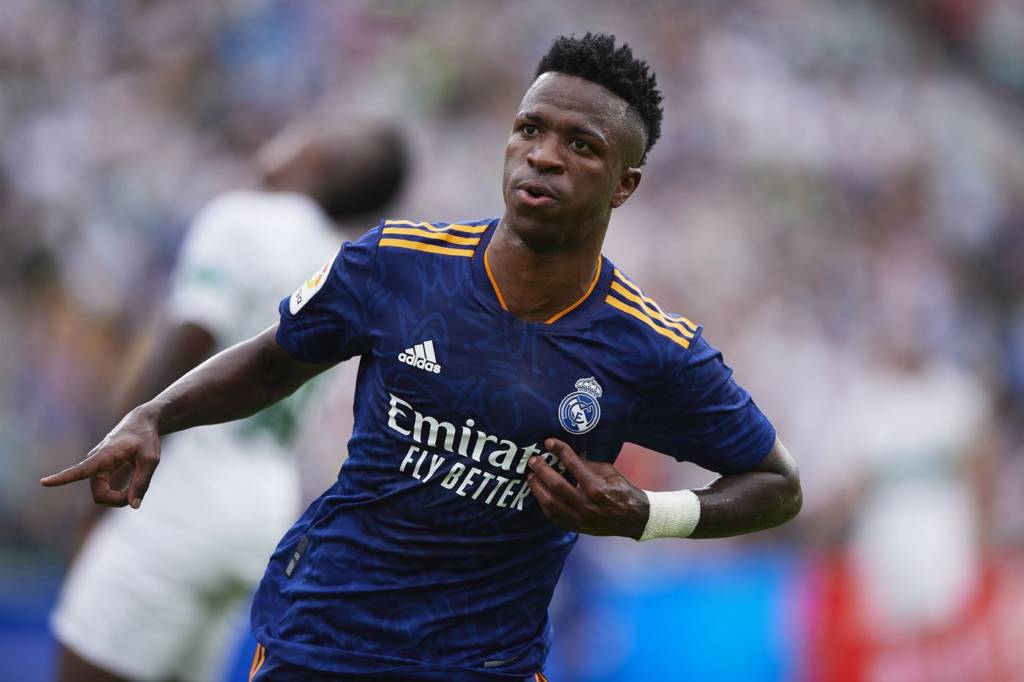 About the Brazilian footballer
At the age of 16, Vinicius started his professional career with Flamengo, where he made his senior debut in 2017. A few weeks later, Vinicius was transferred to Real Madrid of La Liga, where he signed a R$191 million (€45 million) deal, which became effective after his 18th birthday, setting a new national record for an under-18 player.
The 2021–22 season began with Vinicius scoring Real Madrid's fourth goal in a 4–1 away victory over Alavés on the first day of the La Liga season. On August 22, he came off the bench to score a brace against Levante, earning him a starting spot ahead of Eden Hazard.
He scored twice in a 2–1 win over Elche on October 30 to lift Real Madrid to the top of the La Liga table. His sixth and seventh league goals, as well as his eighth and ninth overall, surpassed his tally of six goals in all competitions in just 14 matches during the 2020–21 season.
Vinicius can't be stopped
Vinicius is invincible on the pitch this season, with opponents failing to contain the youthful forward due to his ability to dribble past them. On Sunday, Granada's players struggled to defend Vinicius, with Monchu being sent off in the second half for a brutal challenge on the Real Madrid forward.
Mbappe's arrival for Vinicius
From January 1, Kylian Mbappe will be eligible to sign a pre-contract with Real Madrid, and the club may be obliged to find a method for the two players to co-exist in the starting lineup alongside Karim Benzema next season.
Both attackers have played 17 games for their respective clubs so far this season, with Vinicius outscoring Mbappe by ten goals to eight for the Frenchman. Vinicius (56) has completed two more dribbles than Mbappe (54), but the French forward has twice as many assists (10) as his Real Madrid rival (five).
Read: Real Madrid have three free big agents on their transfer list