Barcelona may terminate Samuel Umtiti's contract after the Frenchman refused to take a pay cut, according to the Daily Mail. Despite not having a regular starting shirt for La Blaugrana in a few seasons, the out-of-favour centre-back earns £208,000 per week. The Catalan club is trying to offload the 28-year-old after he refused to accept a pay cut.
Barcelona's issues with Umtiti
Since returning from knee surgery, Umtiti has struggled to regain fitness and form in recent months. Former coach Ronald Koeman passed on the France international, and current coach Xavi Hernandez believes he is unfit for his group. Contract termination is now widely regarded as the best choice for both the club and the World Cup champion.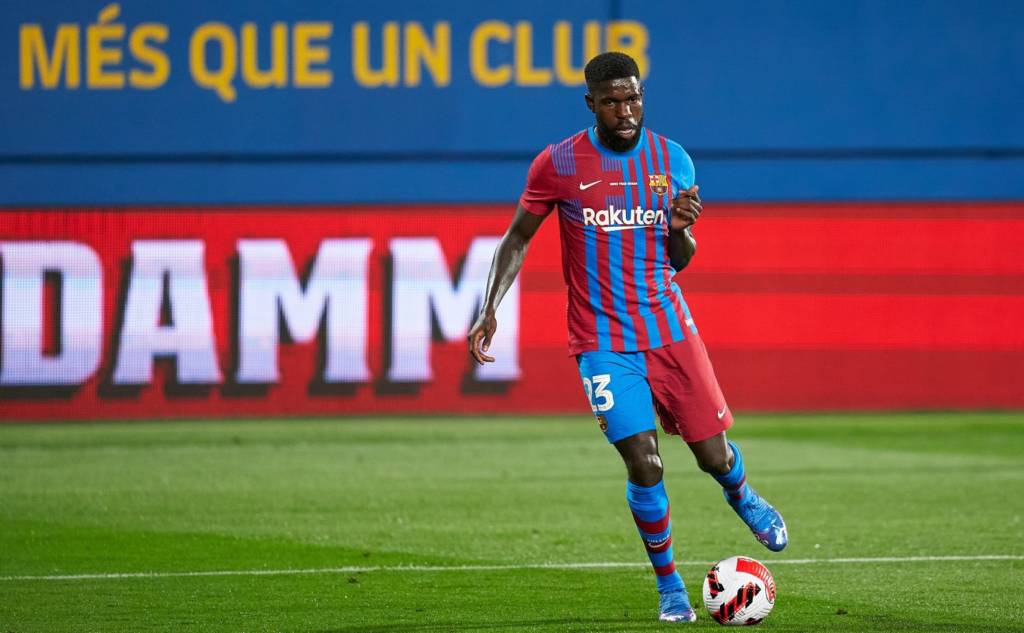 Umtiti joined Barcelona for £20 million from Lyon in 2016, and in his first two seasons, he was a regular starter for the Catalan giants. He has been sidelined by a succession of injuries, making only six games last season and then the year before.
Last season, the French star contracted Covid-19, which kept him out for five months and hampered his return to full fitness. In October, Barcelona attempted to transfer Umtiti, but he turned down bids from clubs such as Nice, Besiktas, and Lazio, insisting on playing in the Champions League.
Demanded to Join A Club
Umtiti is said to have sought to join a Champions League team and has turned down offers from Nice, Besiktas, and Lazio, thwarting his club's attempts to offload him.
They were believed to be taking 'dramatic measures' to get him off their payroll, and that they planned to ramp up their attempts in January to sell him. Barca had requested that Koeman play him more often to put him in the shop window, but the Dutchman was not persuaded as he struggles to return to his previous form following injury.
He has 31 caps for France and was a World Cup winner in 2018, starting the final against Croatia, and a player with that pedigree will pique interest. In total, he has 132 appearances for Barcelona, winning the LaLiga twice and the Copa Del Rey three times.
Read: Barcelona's Pedri wins 2021 Golden Boy Award