On 20th November 2021, NBA has young superstars who have their lives figured out, all thanks to multimillion-dollar contracts named Giannis Antetokounmpo, the Milwaukee Bucks star. He is recently named as GQ's 'Athlete of the Year' and has a net worth in 2021 which he himself cannot imagine a few years ago in his native land Greece.
Antetokounmpo's nickname is The Greek Freak, which is not known to his origin peoples but it perfectly defines him. He was debuted in 2013 in the NBA and has been selected at pick 15 overall. After that, he has an overwhelming growth in both his level of play as well as in his bank account.
2017, Antetokounmpo life changing year
The 5-time All-Star and 2-time MVP (2019 and 2020) has made a breakthrough in his career with the Bucks. After proving to everyone that he was on the verge of dominating the league and bump his winnings, he has won the Most Improved Player award in the year 2017.
This year i.e. 2021 is his year, he was the champion along with Milwaukee after defeating the Phoenix Suns in the finals of the NBA. In addition to being named the MVP of the Finals, just in his last year of the contract.
Only the figurehead of the finals could be a better option in order to negotiate with the Bucks, who has convinced Giannis in exchange for a five-season with $228 million supermax extension, the largest ever signed in league history.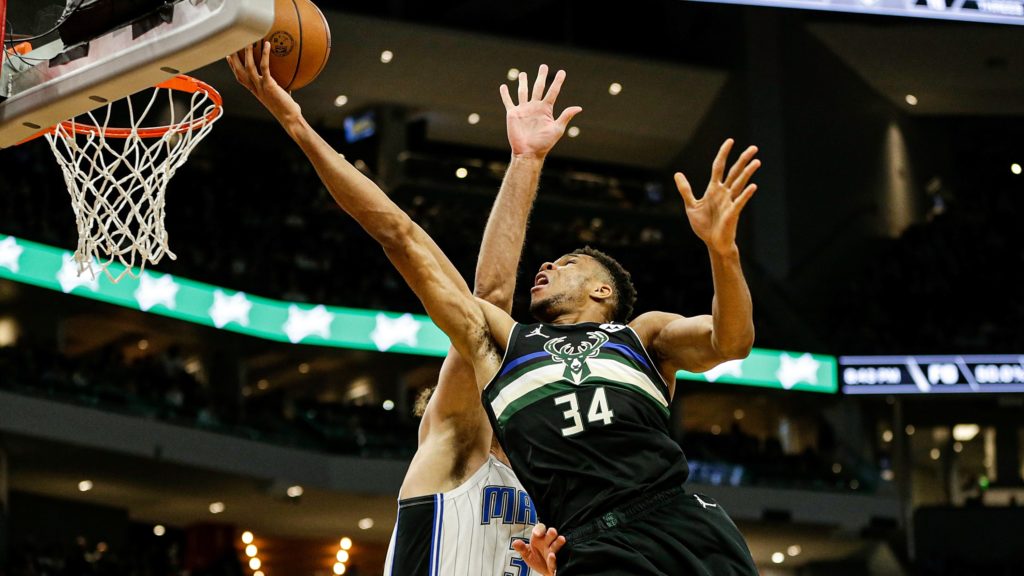 According to Spotrac.com, for his first season, the current 2021-22, Antetokounmpo has an annual salary of $39.3 million, but the figure will increase each year: For 2022-23 it will be $42.49 million, $45.64 million for 2023-24, $48.78 million for 2024-25 and for the final year, 2025-26, $51.93 million.
Giannis Antetokounmpo's- Net worth for the year 2021
According to Celebrity Net Worth, Giannis Antetokounmpo's 2021 net worth is $70 million, although CluthPoints claims it is about $100 million. Considering all the amounts we have mentioned above, we can easily guess and can say that it is even a higher figure.
Every big brand wants Giannis Antetokounmpo
The amounts which are beyond imagination for most of the mortals, are not all for Giannis. As many of his endorsements and investments outside of a court are further added.
Although he is not in the top three list of the highest-earning athletes in the NBA that includes LeBron James, Stephen Curry, and Kevin Durant. But he is the image of brands such as Nike, which pays him $100 million, JBL, Hulu, Tissot, Kronos Foods, 2k Sports or T-Mobile are some other brands.
For the 2019-2020 season, he alone has received $20 million for endoorsement deals and his contract with Nike is also going to end, that means he will receive more and more millions.
Read:- Elon Musk's net worth: After Tesla's big win how rich he has become in 2021?