AB de Villiers, one of modern cricket's greatest batters, announced his retirement from all forms of the game on Friday. He dominated the game for 17 years with his 360-degree batting.
The 37-year-old cricketer's decision has effectively ended his relationship with the Royal Challengers Bangalore side in the Indian Premier League. He announced his retirement on Twitter, after an illustrious career in which he represented the Proteas in 114 Tests, 228 ODIs, and 78 T20Is.
Announcing Retirement
In a statement released, De Villiers said: "It has been an incredible journey, but I have decided to retire from all cricket.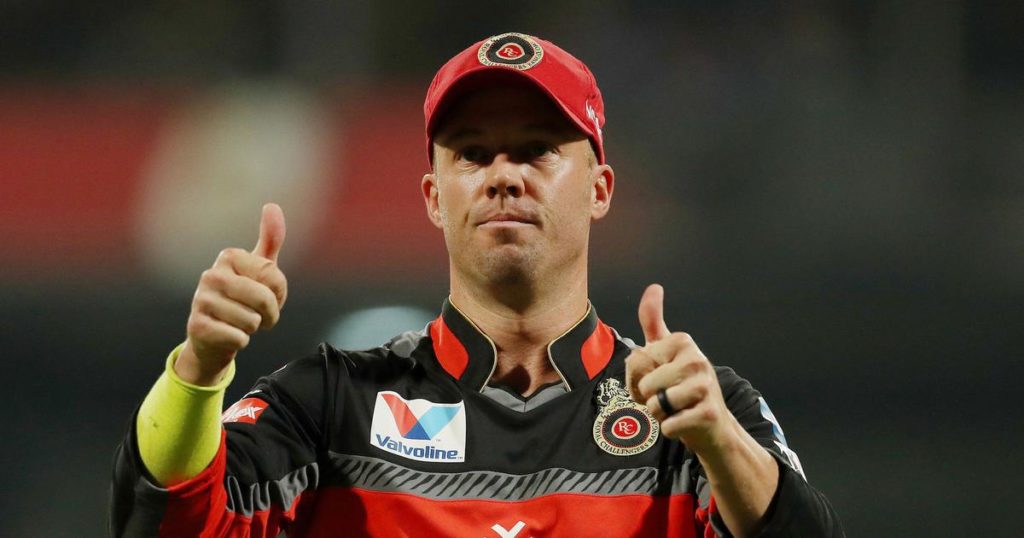 "Ever since the backyard matches with my older brothers, I have played the game with pure enjoyment and unbridled enthusiasm. Now, at the age of 37, that flame no longer burns so brightly.
"Last, I am aware that nothing would have been possible without the sacrifices made by my family – my parents, my brothers, my wife Danielle, and my children. I look forward to the next chapter of our lives when I can truly put them first."
In 2018, the former South Africa captain and batting stalwart announced his retirement from international cricket. He has spent 11 successful seasons with RCB, where he was the franchise's batting backbone alongside Virat Kohli, since joining the franchise in 2011.
About His Career
De Villiers has scored 4,491 runs in 156 appearances for RCB. He is the second-highest run-scorer in RCB history behind Kohli, and he has the second and third-highest individual run totals in the franchise's history, with 133 not out against Mumbai Indians (in 2015) and 129 not out against Gujarat Lions, respectively (in 2016).
Speaking about his association with the Indian club, de Villiers said, "I have had a long and fruitful time playing for RCB. Eleven years have just whizzed by and leaving the boys is extremely bittersweet."
De Villiers has scored 8,765 runs at an average of 50.66 in 114 Tests. He's also a two-time Test wicket-taker. He has the best score of 278 not out, as well as 22 centuries to his credit. Also, he has been a standout player for South Africa since making his Test debut against England in 2004.
In ODIs and T20 Internationals, he has been a complete performer. De Villiers has scored 9577 runs in 228 ODIs for an outstanding average of 53.50. In one-day internationals, he had the highest score of 176 with a strike rate of 101.09. In one-day internationals, he has 25 centuries. In 2005, he made his One-Day International debut against England.
He has 1672 runs at an average of 26.12 in 78 T20 internationals. In 2006, he made his Twenty20 international debut against Australia.
Read: Australian cricket skipper Tim Paine resigned from the position after he was caught in a sexting scandal