The GPU wars have never been limited to the sheer performance of graphics cards only because, as a gamer, the features, the experience matter the most. NVIDIA enjoys the lead in the graphics card market and rightly so because of its superior gaming experience.
The green team was the first to bring hardware-level AI upscaling techniques using machine learning; however, following this, its competitor AMD also launched its own spatial upscaling based Fidelity FX Super Resolution or FSR.
So, even though Deep Learning Super Sampling (DLSS) 2.3 has been around for over a month now, NVIDIA has openly talked about it in a recent video which Videocardz has exclusively pointed out. Bryan Catanzaro (VP, Applied Deep Learning Research, NVIDIA) has compared with existing spatial upscaling technologies, including AMD FSR.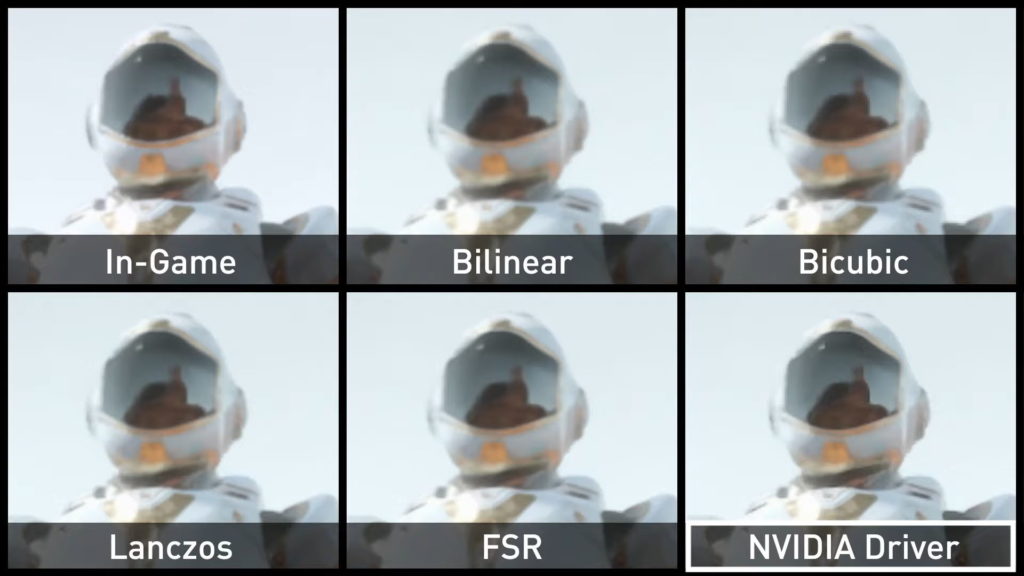 As we know previously, DLSS 1.0 was not that groundbreaking but with DLSS 2.0, NVIDIA has quite rightfully changed the landscape of gaming totally. Since then they have added games to its DLSS library every week and the list is growing, so, NVIDIA was keen about talking about DLSS's development for years and has seen updates over its 3-year old availability also.
Now, DLSS 2.3 has introduced a smarter use of motion vectors in games, this has been an issue because, during motion, the upscaling doesn't work that great. However, the new DLSS 2.3 improves details and reduces ghosting and flickering for moving particles.
NVIDIA has directly hit out at spatial upscaling in games like Necromunda Hired Gun, Chernobylite, or Back 4 Blood and compared with AMD's FSR, without even directly mentioning it rather calling it as "spatial upscaling".
As of now, NVIDIA's tech is superior in terms of quality and sure the green giant has bragged about it but surely AMD will bring a better AI upscaling technique next year while Intel will also join the race with its upcoming ARC Alchemist GPUs which also feature its own upscaling technique – Intel XeSS. Next year, we reviewers will surely have a hard time picking the best but you gamers will have a lot of options!