Luka Modric is still performing well for Real Madrid, and the club has decided to extend the Croatian midfielder's contract until June 2023. The former Tottenham Hotspur playmaker is 36 years old and nearing the end of his career, yet his ability to impact matches at the highest level continues to astound.
Many expected Modric to retire from international football after guiding Croatia to the 2018 World Cup final, but he has persevered and secured Croatia's participation in the 2022 World Cup in Qatar.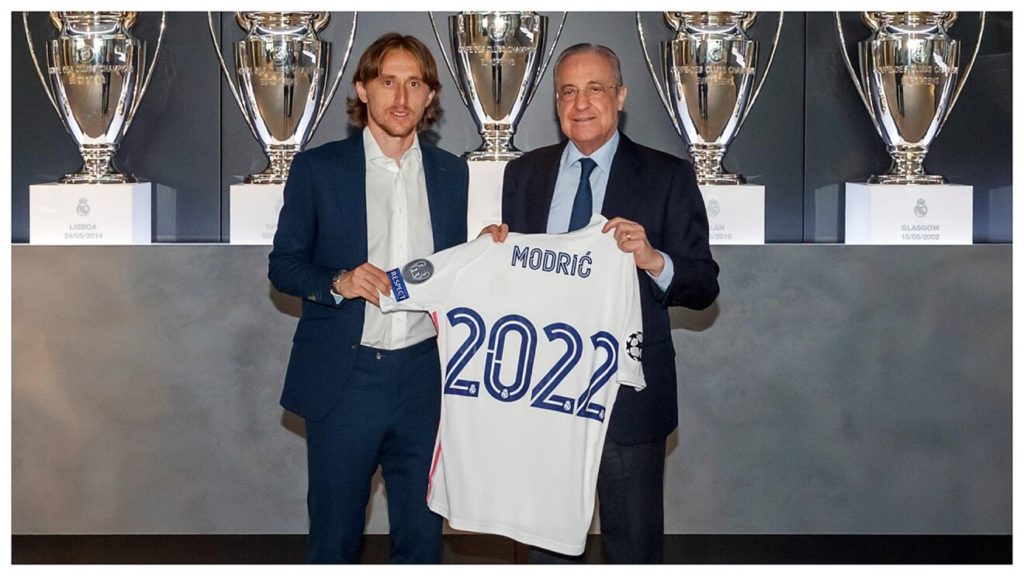 One of Modric's aspirations for the latter stages of his career is to play at the renovated Estadio Santiago Bernabeu, which is set to open in 2022.
Modric's contract will have to be extended for another year in order for that to happen, and work on that is already started. Modric has agreed to stay in the Spanish capital until June 2023, according to a new deal that will be signed soon.
If this happens, Modric will have spent 11 seasons with Los Blancos since joining the club, which is a rare feat reserved for the club's greatest players.
Luka Modric, Casemiro and Kroos
The Croatian has established one of the best midfield trios to ever wear the renowned white shirt, alongside Casemiro and Toni Kroos, and his most recent brilliant performance came in the recent triumph over Barcelona at the Camp Nou, when he dominated the show.
However, Modric's consistency does not imply that Los Merengues are ignoring their future, and it is apparent that the club is considering other options in the position. The Spanish giants are interested in both Paul Pogba and Aurelien Tchouameni, with the latter likely to be a future option with Eduardo Camavinga.