The trailer of Prateik Babbar and Lara Dutta's latest web series has been released. In this series, she will play the role of a desperate single mother named Vasudha who is living with her daughter kay that has been played by Shinnovam, and the brother Akhil. The story of the show is based on dysfunctional family members of which tat could not bat an eyelid when talking about the most intimate issues.
The trailer starts with Prateik who is reading the profile of Lara on a dating app and also correcting her about how it seems to look like the details in an FIR report. Akhil who has considered himself as the proof of the dating game and relationships, Kay who is the daughter is an unpretentious teen who has not found anything odd with romancing a man at her house in the presence of her mother.
All of them are facing different situations in their love lives with several twists and turns like Vasudha has been caught by her daughter in the middle of a romance.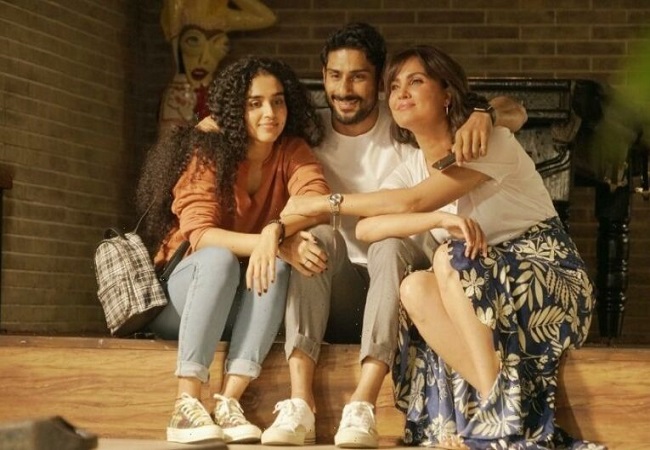 The director Kunal Kohli believes that it's important to emphasize the families that are all kinds, much like these relationships. He has said that they have these ideas of perfect families and become normal like these are discussions for avoiding with parents. This series is basically is a modern-day relationship and also reveals the layered & complicated as they are.
This series reveals the family members who have talked about everything under the sun from the breakfasts to sexual encounters. He would call it like the honest depiction of a modern-day family and frankly based on a lot of modern-day families are become able to hosting such of the discussions about the most intimate details of their lives.
In the Instagram account Lara has dropped the poster of the show and written, "When nothing goes fine, you gotta have some wine! Aur Rao family mein, craziness ki there's no end-line!! Kya baat hai!! Kya baat hai! Am I the best or am I the best?".
Cast
This film will feature Divya Seth, Nassar Abdullah, Khalis Siddiquo, Meiyang Chang, Mera Chopra, and Ayn Zoya.
Release Date
This series will premiere on 26th November 2021.
Here is the trailer:
A big thanks for the source.