Following rumors of Barcelona's interest in Thiago Alcantara, Liverpool will make things difficult for them in their pursuit of the 30-year-old. According to Spanish site AS, the former Bayern Munich player would be a significant piece of the puzzle in Xavi's ideal style of game, which he wants to install at the Camp Nou.
According to recent rumors out of Spain, Liverpool's Thiago Alcantara has not ruled out returning to Barcelona. Everyone expected big things from Liverpool when they recruited Thiago Alcantara from Bayern Munich for £20 million in 2020.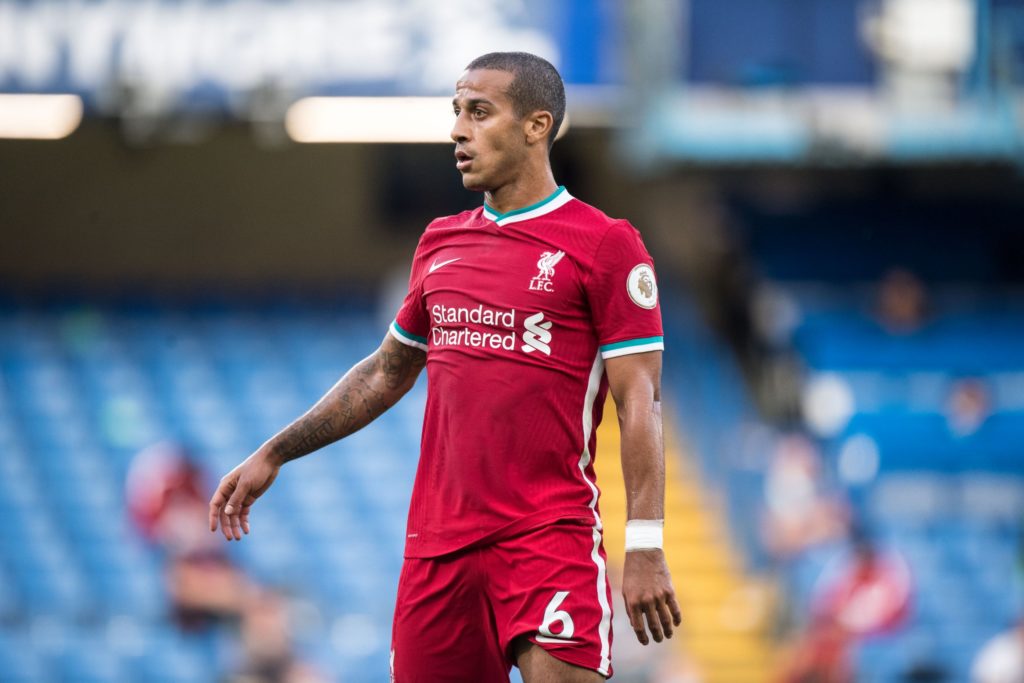 Unfortunately, since joining the Reds, the midfielder has been plagued by ailments. We've seen glimpses of his brilliance, but nothing like he did when Bayern Munich won the Champions League.
Barcelona, the Spaniard's former club, has lately appointed his former teammate, Xavi, as manager. According to Pedro Almeida, Xavi is interested in bringing Thiago back to Camp Nou.
These ties have grown even stronger after journalists Fernando Polo and Sergi Sole reported that Thiago has never ruled out a return to Barcelona. Thiago's contract expires in 2024, and if Barcelona is interested, they'll have to pay more than the £20 million Liverpool paid for him last year.
The rigorous calendar of Liverpool assures that not only will midfield opportunities emerge, but that Thiago will be called upon to step up.
Indeed, the dead rubbers against Porto and AC Milan in the Champions League may prove crucial in the Spaniard's quest for top fitness. His abilities are undeniable. So is his midfield connection with Fabinho, who has yet to lose in 11 games in which they have started together in the engine room.
With three years left on his current contract, we have yet to see the full amount of what the ex-Blaugrana can provide in the renowned red shirt, and it would be disappointing to see the No.6 depart prematurely.