At last, the trailer of Vikram has been released. It has been written and directed by Lokesh Kanagaraj, and also has been produced by Raj Kamal Films International. The music of the film in Tamil had been composed by Anirudh Ravicahander. In this film, the cinematography has been performed by Girish Gangadharn with the editing of Philomin Raj. The title of the film has been taken from Kamal Haasan's 1986 action movie having the same title. It is an action thriller that has a total spin-off of the original movie and not its sequel but rather the official teaser released on7th November 2020. This movie has been scheduled for release sometime in April 2022.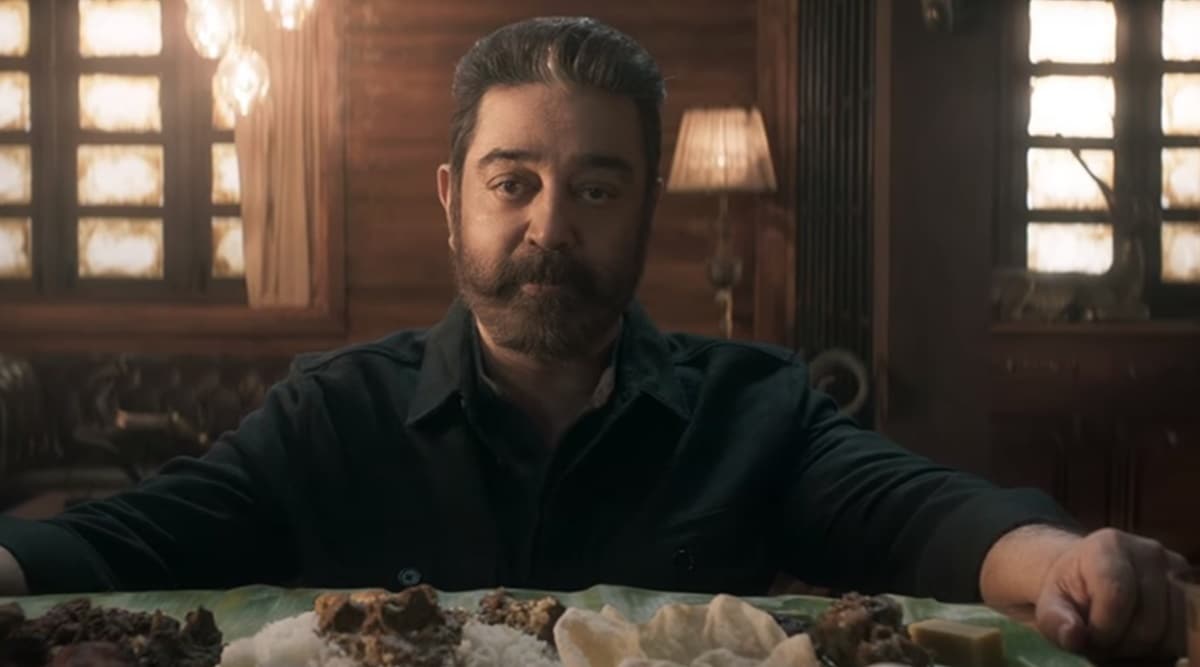 The story of the film is still under production, it is a complete action thriller where we can see Kamal Haasan playing the strong role where it is also speculated that he will definitely play the role as an agent. This action-packed thriller is definitely the highly anticipated movie for all the fans and also with the collaboration with Lokesh Kanagraj.
In this, the trailer of the film was the first time dropped on 7th November 2020. In this, the filmmakers will release another trailer in November at 5 p.m. on the 67th birthday of Kamal Haasan. In this, the entire team also even celebrates his birthday. In his one can easily understand that Haasan will play the role of an agent who has been loaded with each and every weapon that one can imagine.
In this, the posters of the film have shared the glimpse of Vikram with the poster this year. Having the image of Kamal Haasan completely dominates the action of the movie. This film is definitely is a big banner to wait to see the ulaganayagan, and we will see Kamal Haasan on the big screen.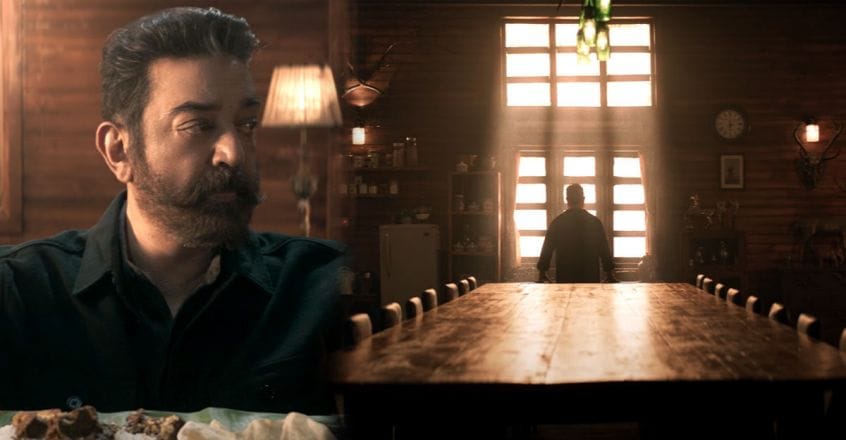 This film will feature Kamal Haasan as Vikram IPS, Vijay Sethupathi as Soola Karupan, Fahadh Faasil as Ajith, Narain, Kalidas Jayaram as the son of Vikram, Antony Varghese, Chemban Vinod Jose, Megha Akash, Shivani Narayanan, Shreekumar, Aadukalam Murugadoss, Dileesh Pothan, Jaffer Sadiq, Swathista Krishnan, Mynaa Nandhini, Maheshwari Chanakyan, Neeraj Madhav, Actor Bala, Gayathrie Shankar
Here is the teaser:
A big thanks for the source.