Pep Guardiola has offered a trade deal with Joan Laporta involving two proven players from both teams, according to El Nacional.
Barcelona has been looking for a real winger for some time. Ronald Koeman had requested reinforcement in the department several times before his dismissal, as the void was obvious. The presence of wide wingers on either side of the front three is required by Xavi Hernandez's system.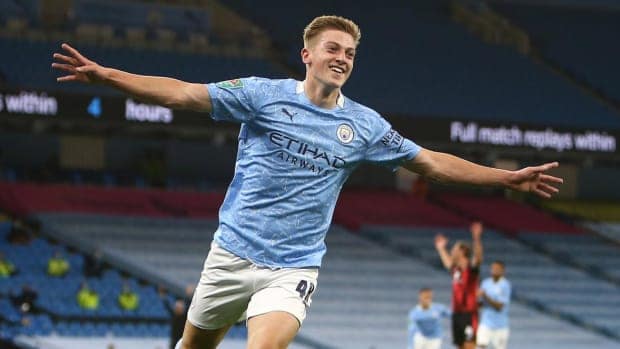 Barcelona has endured a lot of injuries in this department. The Blaugranas' difficulties were momentarily alleviated when AnsuFati returned. However, Ousmane Dembele's frequent ailments and Depay's preference for playing centrally do not help matters.
For a long time, Laporta has been considering Raheem Sterling as a possible replacement. The Manchester City winger has struggled at the Etihad this season, with his playing time confined to cameo appearances.
As a result of the emergence of Jack Grealish, Gabriel Jesus, and Phil Foden in the starting eleven, the English winger is seeking more playing time.
Sterling has even stated publicly that he wants to take on a new challenge in a different country. The player's desire to go, along with Barcelona's necessity for a player with a similar profile, may be a match made in heaven.
Guardiola is happy to let Sterling go, but he has proposed an exchange deal in which Frenkie de Jong would join Manchester.
The Dutch international hasn't been the same as he was at Ajax. He's gradually morphing into a player with whom the club might consider parting ways, especially given the department's fresh crop of adolescent sensations.
Sterling is valued at €50 million by Manchester City, while Barcelona will not sell the Dutchman for less than €70 million.
To make the trade happen, City would have to provide Sterling plus an additional €20 million. Barcelona has not decided whether or not to sell de Jong, as his performance under the new management will determine whether or not he is sold.