Recently, Sony Pictures has dropped the new Nightmare trailer of the first film of the next Resident Evil. The trailer will be available only in English and Hindi. It has been set to release in four languages English, Hindi, Tamil, and Telugu. This film is mainly the reboot of the Milla Jovich's led six series of the film, and has been drawn from such two of the Capcom Games that were released in 1996, and also 1998.
It seems that all the survivors would be band jointly for keeping terrified all the evil creatures at the Bay. Claire Redfield has said that there is indeed a beginning of each story at the starting of Resident Evil: Welcome to Racoon City as they have been seen people are stuck in the traffic and also in the security gas masks.
The brother of Claire, Chris has been asked about the reason to return of her in the Raccoon City, and also reprimands the conspiracies of the tinfoil hat. She also has exposed that they want to reveal Umbrella Corporation that has also been a Chernobyl-Style "incident" in Raccoon City like the guy tells on the tape, and all the people have become sick.
We will see that Claire, Chris, and the Raccoon City police department have been recruiting Leon. S. Kennedy who has been joined to fulfil the threat also with Albert Wesker to whom all the Resident Evil fans come s to know about the Umbrella Corporation as the double agent. The remaining portion of the trailer contains actions bits and also the snippets as the entire team has been battling against the monstrosities that are now plaguing the city.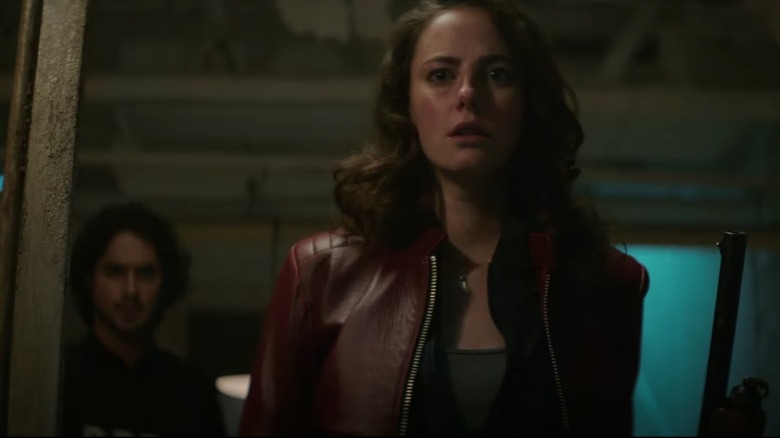 In this film, we will see Scodelario, Amel, Joljia, and Hooper who will also feature Hannah John Kamen as the partner Chris Jill Valentine, Donal Logue as the chief of police of RPD's Brian Irons, Neal McDonough as the experiment leader of the Umbrella corporation like William Birkin, and Lily Gao as such mysterious spy Ada Wong, Johannes Roberts who is also the writer and the director.
It depicts the booming home of the pharmaceutical giant Umbrella Corporation, that Racoon City now becomes a dying Midwestern town. The exodus of the company has been left to the city that is a wasteland having the great evil the has been brewed along the surface. After the evil become revealed, there is also a group of survivors who will work together to reveal the truth is behind the Umbrella and that will make it along the night.
Release Date
This Resident Evil film will release on 24th November 2021 by Sony Pictures. It had been postponed 3rd September and 9th September. It will be available in English, Hindi, Tamil, and Telugu languages.
Here is the trailer:
A big thanks for the source.