MSI announced the upcoming launch of two gaming monitors, both of which bring something new to the market. The new displays promise to combine a very high image quality with a sharp curvature, and the performance of a gaming-grade LCD. 
The first screen has a curved mini-LED display with a 165Hz refresh rate that promises excellent color reproduction thanks to a number of technologies, including MSI's own premium quantum dot films. The second display is a massive 55-inch OLED monitor directed at console gamers.
The curved monitor, dubbed MSI MEG Artymis 341, marks an industry first with its sharp curvature combined with mini-LED backlighting. It meets the VESA Display HDR 1000 requirements, supporting at least HDR10 high dynamic range content and achieving a brightness of at least 1,000 nits at peak luminance.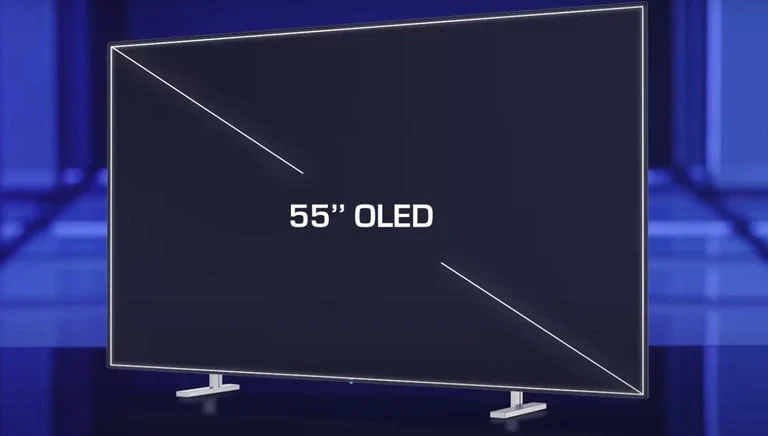 MSI's MEG Artymis 341 Mini LED monitor relies on a 34-inch AU Optronics' AmLED (Adaptive mini LED) display technology that comprises the company's display panel and a Mini LED-based backlighting module that is further enhanced with MSI's QD Premium quantum dot films. Full-array local dimming (FALD) backlighting based on Mini LEDs enables great contrasts and as well as very high brightness, whereas quantum dot enhancement is meant to ensure very high color accuracy, so the display promises both high contrasts and precise reproduction of colors.
Without any doubts, MSI's MEG Artymis 341 Mini LED will be one of the company's flagship displays as it is said to offer premium image quality along with an up to 165 Hz refresh rate. Therefore, expect to feature other perks typically found on products of this kind, such as a USB hub, audio connectors, advanced OSD, and a built-in KVM.
MSI has another ace up its sleeve that's also directed at gamers — although this one seems to be aimed at console gaming rather than PC. The MSI MEG 551U OLED is the company's upcoming 55-inch OLED monitor for the gaming sector. Featuring a very large and widescreen, it promises high image quality for those who enjoy gaming on huge displays.
The pricing of these new monitors hasn't been announced just yet, but it's clear that they may not be cheap. MSI teased that both the screens will be available for sale sometime in 2022.
Also Read: