Ducati has unveiled its most advanced electric scooter yet, the Ducati Pro-III e-scooter and it is priced at $944 or 70,000 INR. The new Pro-III e-scooter, even if it is Ducati's most advanced micro-mobility offering yet, does fall short of what Ducati claims it is capable of building.
Ducati says the Pro-III is its most technically advanced scooter in the Ducati Urban e-mobility lineup of products. It can be connected to the Ducati Urban e-mobility user app and also utilizes NFC technology.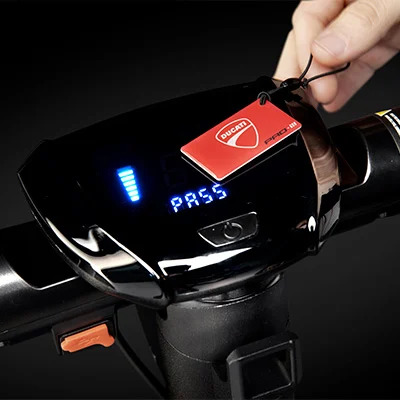 The technology allows the user to deploy a token that can start the model when brought close to the scooter's display. This security measure ensures that the e-scooter can only be operated by the person in possession of the token.
The NFC chip embedded inside the token, as well as the possibility of charging phones via the Pro-III USB charging ports are the major highlights of the new Ducati-branded e-scooter.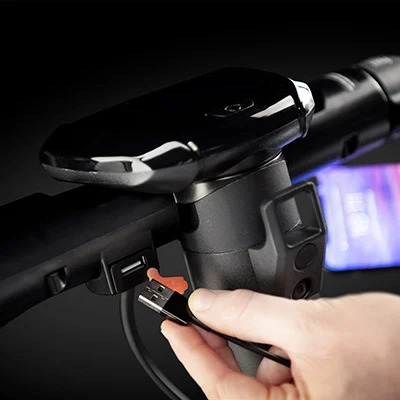 The Pro-III has a 350W motor which can provide a top speed of 15.5mph, which is far below the 150mph top speeds Ducati claims it can achieve in its motorcycles. The Pro-III has a 468Wh battery pack with a range of 31 miles, as per Ducati.
What is notable is that Ducati does not make any of these products on its own, but just slaps its brand name over the product of other manufacturers with who they partner and allow to use the Ducati brand name.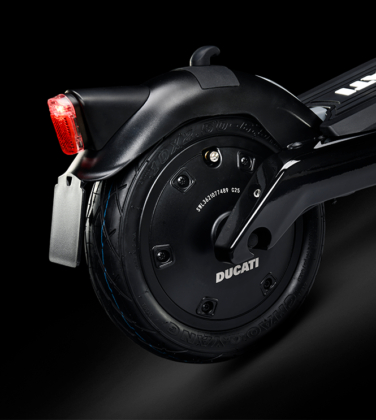 Ducati continues to leverage on this partnership that it has built with its collaborators which is reflected in its recent announcement prior to the launch of the Pro-III. It had announced that it will be the sole supplier of electric racing bikes for the MotoE racing series from 2023 onwards.
It is not clear if Ducati will produce the high-speed racing e-bikes by 2023 or it has already inked some partnerships with manufacturers who are capable of delivering on Ducati branded racing e-bikes.
Also read: