For as long as one can remember, the phrase "team in transition" has been used as an excuse rather than an explanation for Barcelona's dismal performances. Indeed, the club is going through a difficult period, with some of the biggest names in international football either retiring or retiring. This, combined with the wasteful spending of dollars on unneeded signings, has left Barcelona in a bad situation.
With each new managerial appointment, there's a glimmer of hope that the roses may bloom at long last. The Catalan club has some of the greatest seeds available, and all they need is someone to care for them and help them grow into a beautiful garden. While Ronald Koeman and Quique Setien both promised the same, even a novice could see that the team lacked direction.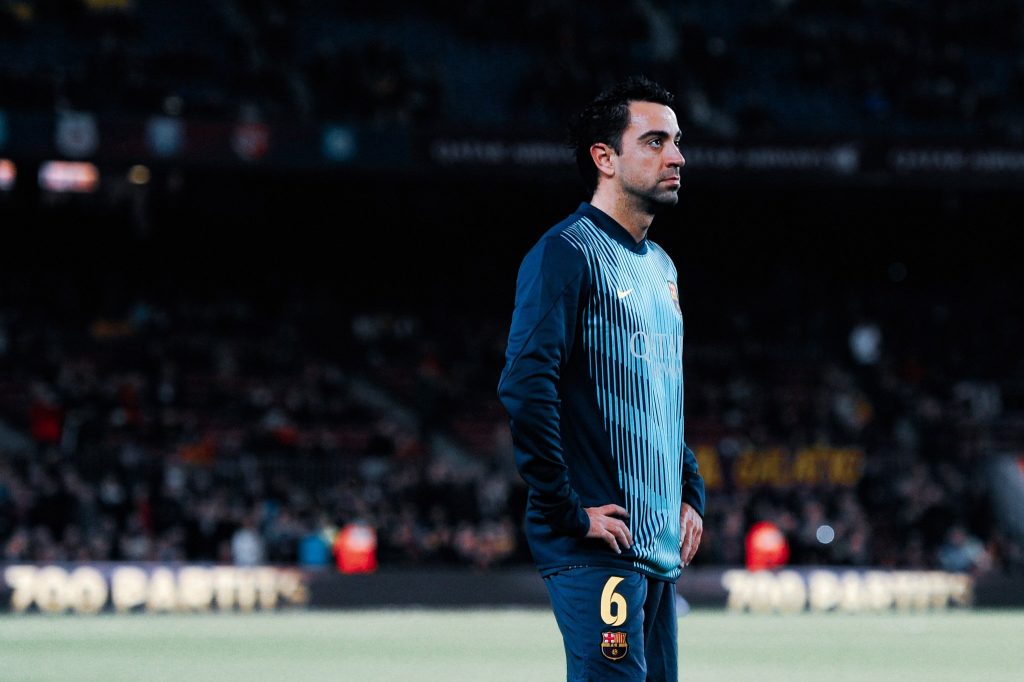 As Xavi Hernandez nears his dream job at Barcelona, here are three things that could alter under the former Ballon d'Or finalist's leadership.
The level of difficulty in training sessions
It's no secret that Barcelona's training sessions have lacked intensity, personality, and vigour in recent seasons. When contrasted to some of Europe's leading clubs, who spend substantially more time on match preparation and drills, the disparity becomes even more apparent.
The coach has unlimited control over the training plan, and Ronald Koeman was not a fan of extensive training hours. Unfortunately, his forefathers had the same slacker mentality. As a result, not only were there sloppy and slow moves on the field but there was also a lack of synergy.
Sergio Aguero's remarks speak for themselves. When asked about Barcelona's training regime, the striker said, "At City, we arrived an hour and a half before training. Here, half an hour before I said, 'Well, I'll come in at least an hour before and try and go to the gym and do some things, but nobody was there. It was all shut."
Under Xavi's leadership, the club is likely to resume full-strength training sessions, with overtime being a must rather than an option.
Passion, perseverance, performance
The simple presence of a club legend is enough to agitate any team's dressing room, and given Xavi's more recent association with the club than his predecessor, a huge number of young players will associate with him more. When Ronald Koeman performed his part as a club icon, the club's young core was not even born. Xavi Hernandez, on the other hand, has seen him dance through defences and drop Magnificient midfield masterclasses for Barcelona when he was at his best.
Simple to put, the Spaniard is a direct icon and source of inspiration for the present generation of Barcelona teens. The former Al Sadd manager is the only person who can instil passion and perseverance in the young core.
Untangle the midfield muddle
Barcelona has proved that there are flaws everywhere on the field. With Araujo's comeback and Eric Garcia's greater confidence, the forward issue is progressively resolving itself, while the defensive issues appear to be a little better positioned currently.
Pedri, Frenkie de Jong, Gavi, Nico, and Riqui Puig are all battling for slots in Barcelona's midfield. Even though they have all shown to be valuable on their respective days, the cohesion that a Barcelona midfield should have is glaringly lacking.
Frenkie de Jong, Sergio Busquets, and Pedri have all looked like shadows of their national team counterparts, while Gavi and Nico have faded in and out of the game. With the master of midfield back, a clear plan for bringing the best out of the middle of the park could finally be in place. You may rest convinced that a strong midfield will considerably improve the Blaugrana's results.