The rumors have turned true, and Netflix Inc., the video-streaming giant, has finally entered the gaming market; the streaming giant has started to roll out its video games with the introduction of five mobile games. These games will first launch for Android phones and later will be available on Apple's iOS, and they are now available in the Netflix app.
"Just like our series, films, and specials, we want to design games for any level of play and every kind of player, whether you're a beginner or a lifelong gamer. And we're just getting started. We're excited to continue improving our mobile gaming experience and adding to our entertainment offering in the months ahead," the company mentioned on its site.
To play those Netflix games, users will only require a Netflix subscription, and there will be no additional fees or in-app purchases, the company said.
Subscribers have the option of playing five different games on the app, including "Stranger Things: 1984", "Stranger Things 3: The Game", "Shooting Hoops", "Card Blast", and "Teeter Up."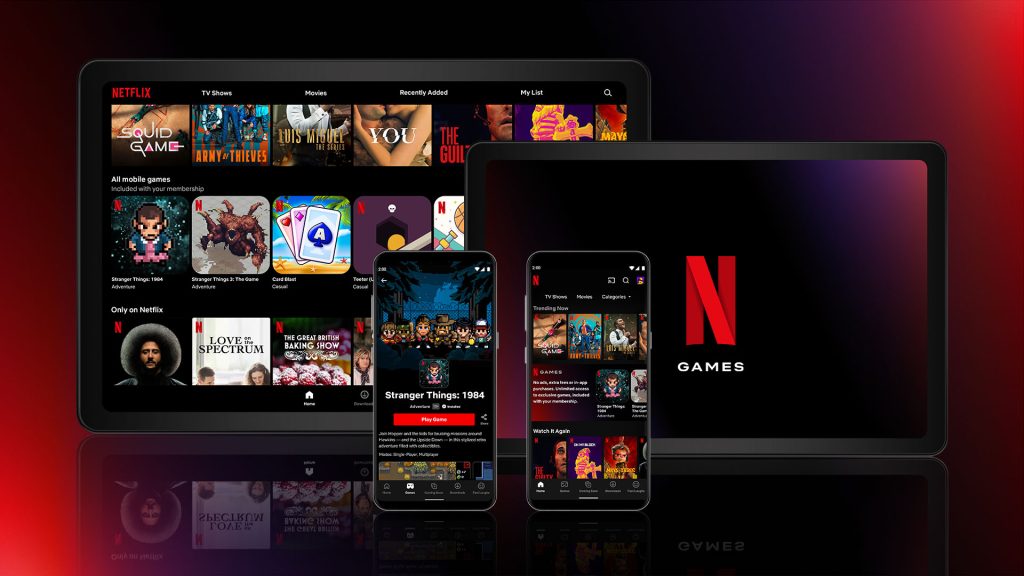 These titles are all part of the Netflix subscription, and there'll be no advertising or additional purchases required, reports Netflix.
Video games give Netflix another way to lure new customers and offer something none of its direct competitors provide. The streaming giant has been receiving steep competition with the advent of competitive OTT platforms such as DisneyPlus and Amazon Prime as well as HBO Max and other services which offer the release of Exclusive titles produced by them on regular intervals.
Netflix's move into gaming was announced in July when the company started facing a sharp slowdown in new customers after years of rapid expansion, a pandemic-fueled boom in 2020, and searing competition from the likes of Disney and HBO Max. However, then came Squid Game which gave Netflix a new breath of life.