Barcelona is likely to name Xavi Hernandez as their new coach on Thursday, but fans may have to wait until after the international break to see him in action.
On Wednesday, Xavi takes command of what could be his final game as Al Saad's coach. The club could leave interim coach SergiBarjuan in charge for the encounter away at Celta Vigo on Saturday, giving Xavi two weeks to prepare for his debut game at home against Espanyol on November 18.
There are doubts over the timing of putting a club legend in charge of the first team and HristoStoichkov has added his weight to the argument that it's the wrong time for the young coach.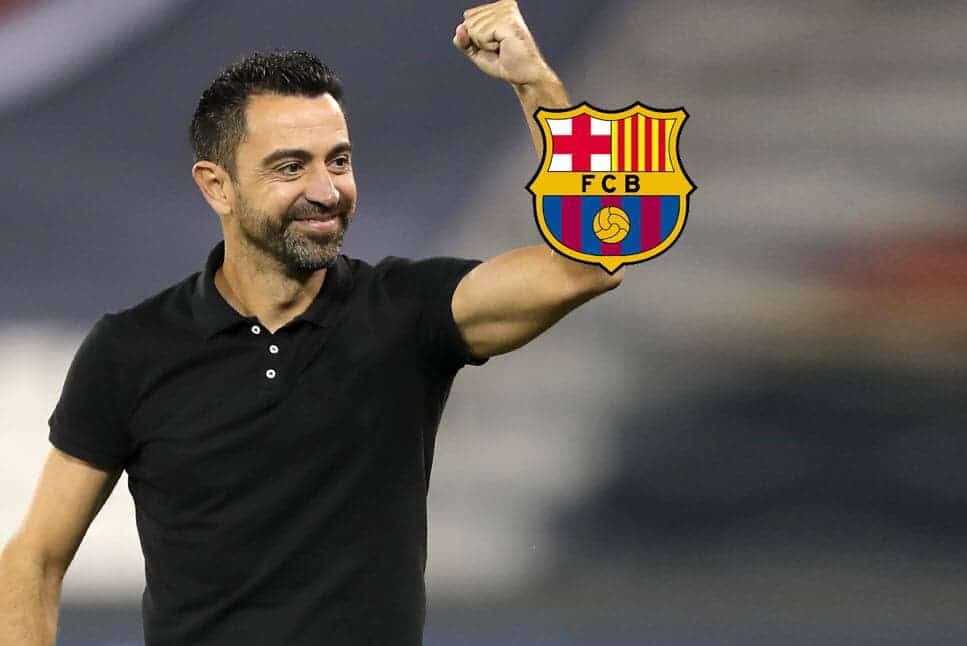 The case for Xavi's inexperience has been disputed by allegations that Pep Guardiola was in a similar circumstance when he took over in 2009, having only played in the club's B squad for one year. Last week, Guardiola stated that he believed Xavi had more experience than him at the same stage of their careers.
Although president Laporta has already stated that there will be very little the club can do in January, speculation has already begun as to who Xavi will want the team to bring in.
Xavi showed his admiration for England winger Jadon Sancho in an interview in March of last year. He said: 'Barcelona have good players through the middle but they lack wingers like the ones Bayern have. They don't need a lot of new players: Jadon Sancho, Serge Gnabry.'
The fact that he is likely to prioritize quick attackers who can play wide could be good news for Raheem Sterling, who has been linked with Real Madrid and Barcelona in recent months.
He has only started three Premier League games this season, and any chance of a January move is likely to be thwarted by Barcelona's persistent financial difficulties.