HoiChoi is an awesome and fantastic OTT platform in the online video streaming market. In the year 2021, as the terrible pandemic situation is under the control, so the OTT platform has announced their big step by launching 24 powerful and incredible stories to us. It is reported that this Bengali OTT giant has grown over 2x in this monthly active subscribers and there planning to increase the investment in the content to boost up the power of the upcoming phase.
The coordinator of Hoichoi, Vishnu Mehta has said that as they only have a yearly subscription and that is very important for them for such his engagement on this platform. It seems that Rs. 600 and Rs. 900 is not cheap on hoichoi so they have planned to offer a great catalogue of movies and series on a regular note for driving the subscription and also for the engagement.
This OTT platform recently has over 80 originals and targeting to reach 100 shows at the ending of 2022. In this drive subscription is the main focus for bolstering the content that has been offered and also extended for both Bengali and non-Bengali markets in India. They are targeting to bring distinct stories for our audiences with some different tastes. Recently, HoiChoi has launched all the names of the upcoming show on the platform with #HoichoiSeason5.
17. Tiktiki
It is a story of Satyasindhu who is a writer who has been obsessed with such dangerous belief games has been started a pretence game of theft with the Bimal lover that has landed them in big trouble.
16. Byomkesh Chorabali(Season 7)
It is a piece of good news for all the detective story lovers that the popular detective will come in this new season. It has been confirmed that this season will return with a new mystery of Byomkesh Bakshi.
15. Mandaar
Among the HoiChoi world, this show will be the first that depicts the classic section of Shakespeare's literacy, Macbeth, on-screen, this is starring Sohini Sarkar, Debashish Mondal, and Anirban Bhattacharya.
14. Boli
After the film, Taqdeer, Chanchal Chowdhury, and Sohel Mondol Rana has come once again. The story of the series is mainly based on the relationship between a father and also his son.
13. Gora
In this Sahana Dutta has worked as the director of the detective venture named Gora. This project has marked the digital debut of Ritwick Chakraborty who has already played a detective named Gora.
12. Srikanto
This upcoming Hoichoi film depicts modern-day gliding from a famous novel based on the memory of childhood simplicity, teenage sentiments to some extreme liberal social and also personal difficulties of the human being.
11. Rudrabina r Ovishaap
This is mainly a musical adventure is featuring Saurav Das and Dwitipriya Roy in the main role. It is mainly based on a legend and the ancient curse.
10. Bottolar Goyenda
This Swapan Kumar Obolomboney Bottolar Goyenda is mainly a detective franchise that has been created by Anirban Bhattacharyya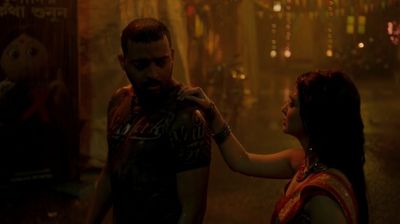 9. Montu Pilot 2
This is mainly a story of a kid who wants to become a pilot but he grew up as a pimp, a courier of prostitutes in the red light area of the city known as Neelkuthi. It has set to come for the second part.
8. Karagar
It is a story of a prison in which suicide cases have taken place over many years in the cell of the prison of number 501. One morning jailer sees a man who said that he has been locked for 200 years. In this series, we will see Syed Ahmed Shawki has come after his massive success of Taqdeer
7. Bodh
It is mainly a tale of a judge. This judge has awakened his consciousness after retirement. This Bangladeshi series has been helmed by Amitabh Reza Chowdhury.
6. Sabrina
This film has been directed by the Bangladeshi movie maker named Ashfaque Nipun. It revolves around the oppression faced by one woman irrespective of the social strata.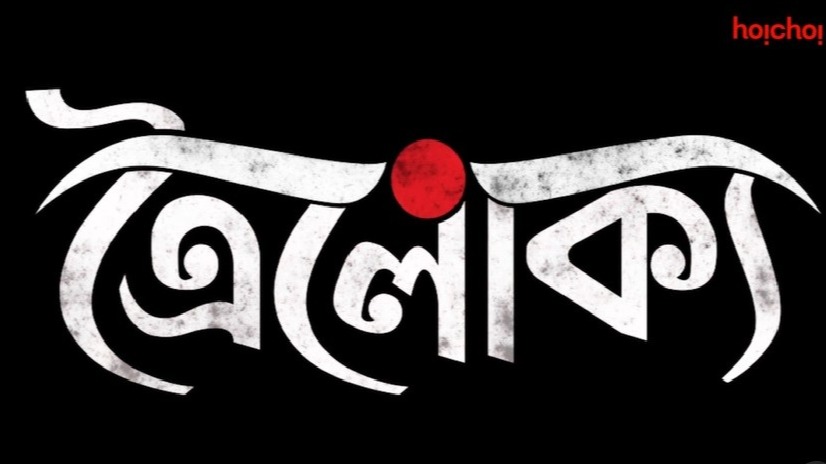 5. Troilokkyo
It is also the story of a serial killer. It is mainly based on a Bengali woman. The story of this show has been inspired by Raar Kahini by Debarati Mukhopadhyay.
4. Uttoran
It is mainly an upcoming web series that is adapted from the novel Bottola by Sukanto Ganguly features Madhuita Sarkar. It is directed by Joydeep Mukherjee. It is about an MMS that has completely changed the entire life of a normal woman after revealing society's dark secret.
3. Kaiser
It is a story of a man who has been addicted to a video game that affected all his personal and professional life. He is now mainly a homicide detective who has a scare on blood. This web series has been helmed by Tanim Noor.
2. Mahabharat Murderers
The story of the film is based on the serial killer who has claimed himself to be reborn of Duryadhona like he has left for his journey to kill Pandavas and Draupadi.
1. Khyapa Sohor
After Murder in Hills, this is the upcoming web series of Anjan Duta. This time he has focused on the gang war in between the cops.