Diwali is just around the corner and in this season of happiness Indians do love to gift their near and dear ones, family and foes to make a new start to the year. So, if you are looking to gift something wise and worthy of everyday usage, well, Lenovo has a lot of them if you do need a tech product.
So, if you are looking for deals on Lenovo products to gift this festive season, you will be glad to know that there are a lot of options out there, here are all of the best Lenovo products at discount: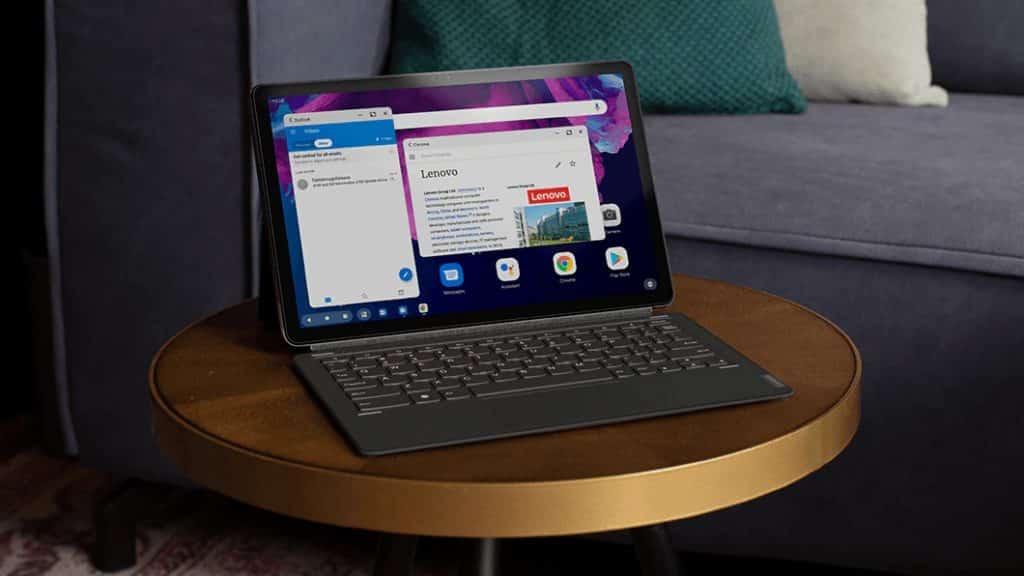 Lenovo Tab P11 is a mainstream tablet that guarantees first-class experiences when it comes to productivity, entertainment, and gaming. The 11" 2K display and quad speakers tuned by Dolby Atmos® deliver an immersive experience when streaming movies and shows. Powered by the Qualcomm® Snapdragon™ 662 Octa-Core processor, gaming and browsing on the Tab P11 can be carried out without breaking a sweat.

Coupled with optional accessories such as the ultrathin keyboard and Lenovo precision pen, the Tab P11 also has an unparalleled capacity to pull off laptop-level work. With Google Kids space kids can choose from a range of teacher-approved apps and games to create and grow to make the tab P11 a great gift for a family available at a starting price of INR 23,999.
Lenovo IdeaPad Duet 3i is Lenovo's first-ever IdeaPad PC with a detachable Bluetooth (5.0) keyboard and a folio kickstand supporting Lenovo Digital Pen. 
Powered by Intel Celeron® processors and a 10.3-inch Full HD IPS panel display, the IdeaPad Duet 3i is equipped with classroom essentials and its small size, detachable form factor and ultra-lightweight(at just 0.86Kg) makes it an ideal gift for students and go-getters who need a full-function PC to be light and portable. The IdeaPad Duet 3i is available at a starting price of INR 27,999.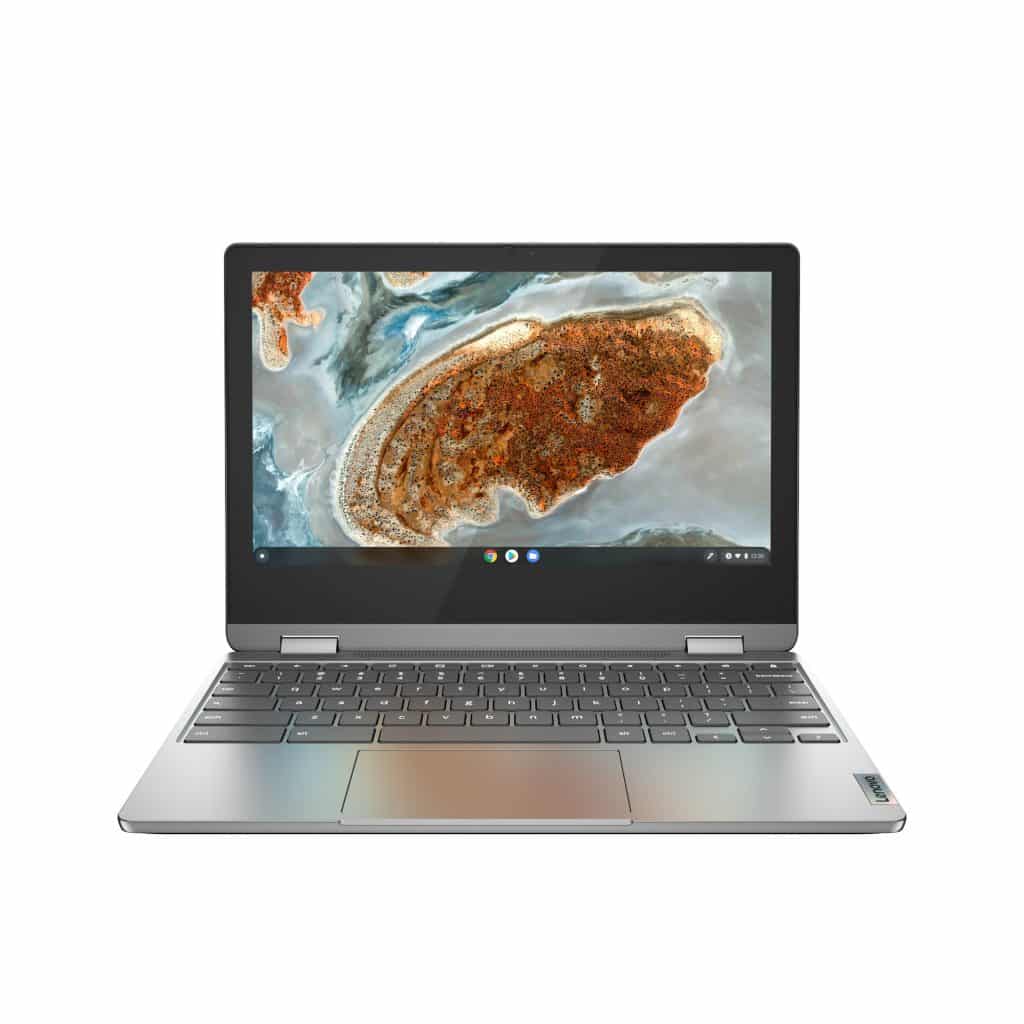 Lenovo IdeaPad Chromebook Flex 3i with a 360-degree convertible design and an 11.6" HD IPS touch display, is a budget-friendly 2 in 1 for online learning. The 2 in 1 form factor and the productive collaboration tools on the IdeaPad Chromebook Flex 3i make accomplishing daily tasks such as creating and editing documents, attending meetings and online classes easy and fun.
Topped with Google Voice Assistant, dual user-facing 2W stereo speakers and up to 10 hours of battery life, the IdeaPad Chromebook Flex 3i is a great gifting choice for students and teachers and is available at a starting price of INR 28,990.
Lenovo IdeaPad Slim 5i Pro is engineered for uncompromising visuals and powerful performance with the 11th Gen Intel® Core™ processor and 14" QHD display that explodes with colour.
With smart features like zero-touch login, rapid charge expresses giving an additional 2 hours of battery life in just 15 minutes and a precisely engineered keyboard for tactile, accurate keystrokes-with optional backlighting, the Lenovo IdeaPad Slim 5i pro is available at a starting price of INR 73,990 and is a go-to laptop for those looking to work with the latest technology for enhanced entertainment and productivity with a dash of style.
Lenovo Yoga Duet 7i is the first-ever Yoga PC with a detachable, backlit Bluetooth™ (5.0) keyboard to enable freestyle working along with an adjustable kickstand for easier viewing. This premium and portable 2 in 1 comes with a 13" 2K IPS touchscreen display and is powered by the 11th Gen Intel® Core™ i5 processors.
With LTE connectivity, the Yoga Duet 7i is a 2 in 1 that can be used either way while staying connected to the internet on the go ensuring uninterrupted performance and productivity. A perfect blend of style and substance with a battery life of up to 10.8 hours the Yoga Duet 7i is an ideal gift for C-suite executives, content creators and those who seek top-class entertainment on the move without wanting to compromise on performance for portability. The Yoga Duet 7i starts at INR 76,999.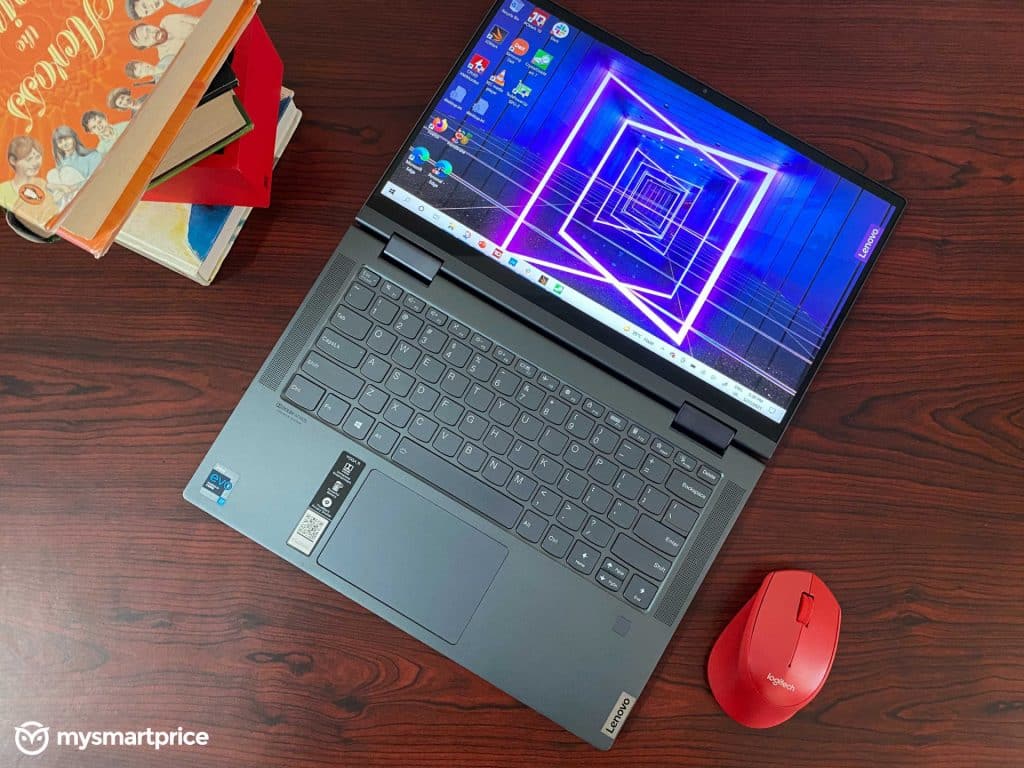 Lenovo Yoga 7i is a thoughtfully designed, stylish 2-in-1 featuring the Intel® Evo™ platform's perfect combination of responsiveness, long-lasting battery life, and stunning visuals. This premium 14" 2-in-1 laptop offers versatility, portability, and performance. 
It is built for comfort and boundary-breaking performance with its rounded edges, four-side narrow bezel design that offers an 88% active area ratio, a 360-degree hinge for stability while transitioning from tablet to laptop mode. The Yoga 7i comes with smart AI conveniences like Rapid Charge Express, and Intelligent Cooling for optimizing the performance with up to 16 hours of battery life.
A perfect gift for Content Creators, Programmers and Executives who like to enjoy multiple form factors and uncompromising performance in today's hybrid environment, the Lenovo Yoga 7i is available at a starting price of INR 81,490.
Head to Lenovo's official India store and avail exclusive offers as well as discounts and celebrate this Diwali with everyone! Buy from here: https://fas.st/yyWb41