After already leaking the images of the Intel Xe-HPG engineering sample images, Moore's Law Is Dead has again revealed the actual images of the upcoming Intel ARC Alchemist GPUs. This falls just in line with the launch of these cards early next year and we are looking at the Intel reference designs, maybe pre-production units.
As Videocardz points out the PCB layout has changed compared to the engineering sample, so this is a newer version of the DG2-512EU based model. However, in terms of the physical look too you see a noticeable difference as now you have a black PCB and silver shroud.
In terms of connectors, you require 8-pin and 6-pin power connectors with PCI-Express Gen 5.0 standard being introduced on any gaming GPU yet.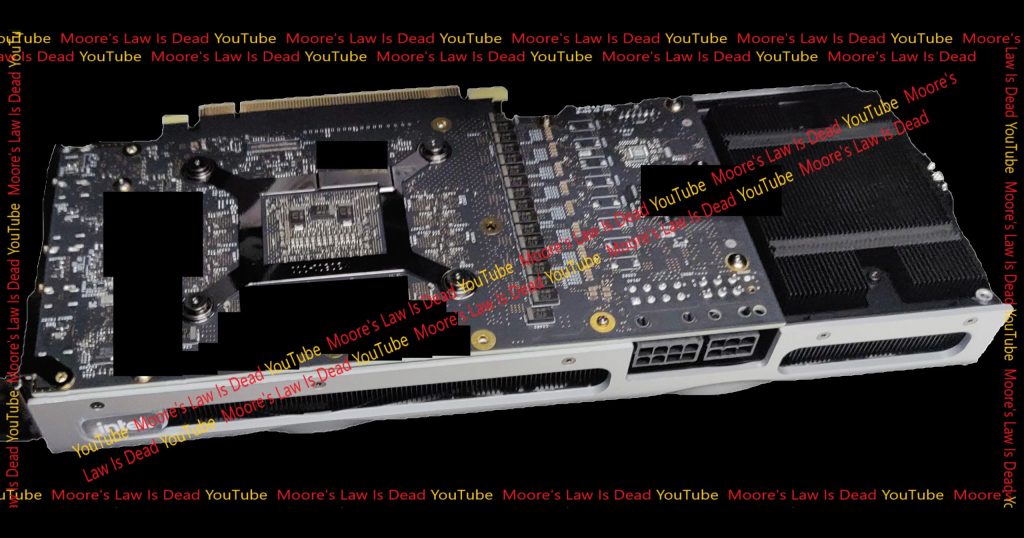 The specs of this 512 EU based GPU has already surfaced everywhere and in case if you don't know, it is equipped with 4096 FP32 shading units and up to 16GB GDDR6 memory. Obviously, it doesn't compete with top-tier AMD Radeon RX 6800 XT or RTX 3080 but competes with a mid-range RTX 3070 or the RX 6700 XT GPUs.
However, rumours point out that the performance might be even better than their rivals but these are just speculation you should take with a pinch of salt. But with an engineer in charge, Intel looks more promising in recent years, more than ever! Finally, with profiles like Raja Koduri in the graphics department, Intel wants to go all in to the semiconductor business making everything they could.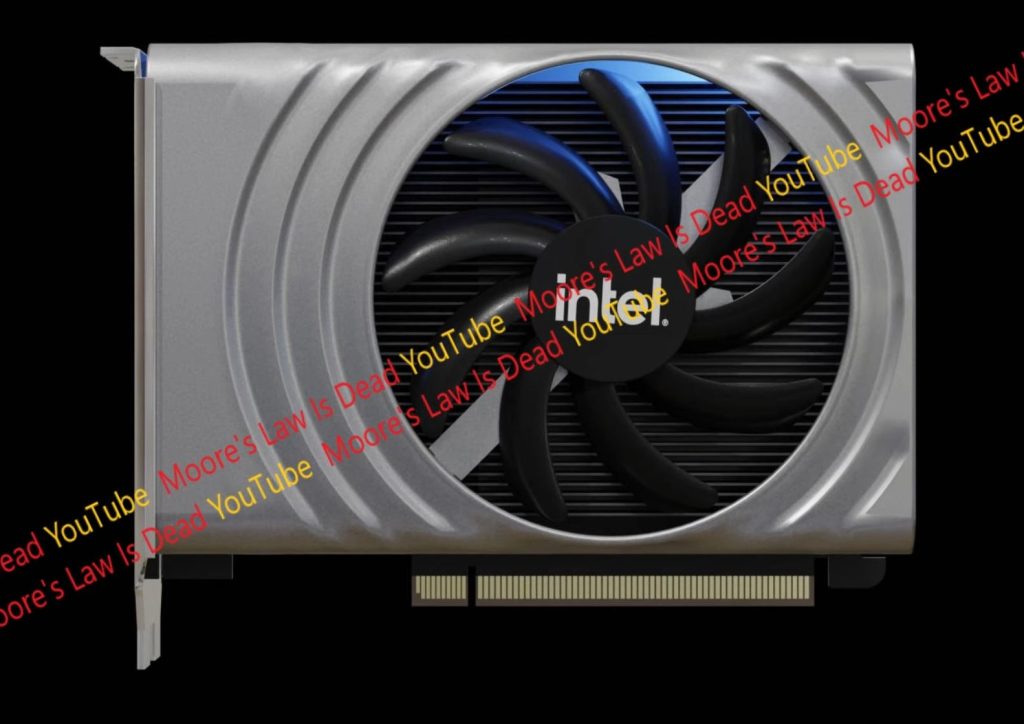 MLID also talked about Intel's base DG2-128EU GPU, an entry-level gaming GPU, he says that though these are not real photos, the YouTuber claims to have seen the actual graphics card. So, it is safe to preassume that the renders of the single-fan reference card of the same GPU that you will eventually see in the market.
This Intel ARC Alchemist DG2-128EU GPU model will feature 1024 FP32 shading units and up to 8GB of GDDR6 memory, consuming a modest TDP of 75W. This card would be a good option for entry-level 1080p gamers as both AMD and NVIDIA haven't have targeted the lower-end GPUs for a long time now.
As previewed at the IntelON event, the Blue team will make these GPUs based on their new Xe-HPG microarchitecture, also they are in no hurry to rush things. Intel will introduced these gaming GPUs both for desktops and laptops next year with modern features like hardware-based upscaling or the latest PCIe Gen 5 support.
Source:
Also Read: