BCCI had officially announced on 25th October that Lucknow and Ahemdabad will be the two new team's that will feature along with the other eight teams in IPL 2022. Consequently with the addition of wo new teams, there are several doubts regarding the rules for the upcoming mega auctions.
Apparently, BCCI has proposed an idea in which the two new franchises will get the opportunity to select three free picks from the auction pot. The board has proposed this idea because they feel that it will create a level playing field for the two new team's.
Owing to the fact, that all the old teams will be able to retain four players in their squad. Following this news, a BCCI official spoke to Insider sports and revealed that this proposal is not finalised.
"It's a proposal and we have had a discussion on the matter (three picks) but it's not yet final. A lot of things are still to be worked out. It was discussed to level the playing field for the two new teams as they will start from scratch. RTMs will be decided soon."
Also Read: IPL 2022 Format: BCCI Confirms 74 Matches with Each Team Playing 7 Home and 7 Away Games
Old Franchises are unhappy with this proposal of BCCI
Following BCCI's proposal of three free picks to the two new teams, several old franchises were against this idea. Few franchise officials came out and spoke to Insider Sport about this matter.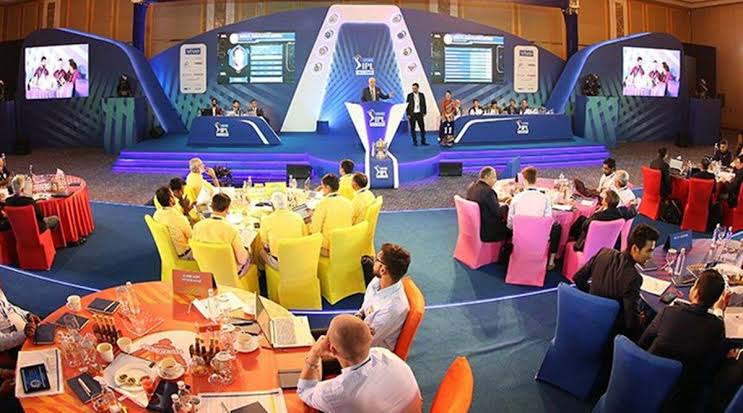 We (the particular franchise) don't agree to the three picks from the pool until and unless BCCI informs us clearly on the RTMs. The question is will we be able to use RTM for players whom new teams will target as the first three picks? We need clarity on that."
Meanwhile, another franchise official shared his opinion and suggested a few alternatives to BCCI about the retention and RTM policy ahead of the mega auction.
We had a discussion about the retention policy and we were informed about what it is going to look like. We all agreed that 4 retentions would be important to have some continuity for the existing franchises. As of now, we will be allowed to use two RTMs but many of us feel that it should be at least three and should increase if the number of retentions is less than 4 as discussed,"
As of now, it is unclear how things will move forward. So we will have to wait until BCCI makes an official announcement regarding the entire rules of auction. Comment below if you like BCCI's proposal which will benefit the two new teams.