Finally, today, Intel has announced its 12th Gen Core processors dubbed Alder Lake-S at its Innovation event where it focussed on all the key areas where its bringing changes. The Intel Core i9-12900K will be the best gaming processor, finally defeating AMD's Ryzen 5000 series and registering itself as the champion in gaming as of now.
While preorders start today, the global availability starts on November 4th and it will be based on Intel's new hybrid architecture. It delivers leaps in multi-threaded performance, enabling up to 2 times faster content creation compared to the prior generation, it seems everyone is slowly adopting this model to make chips more energy-efficient.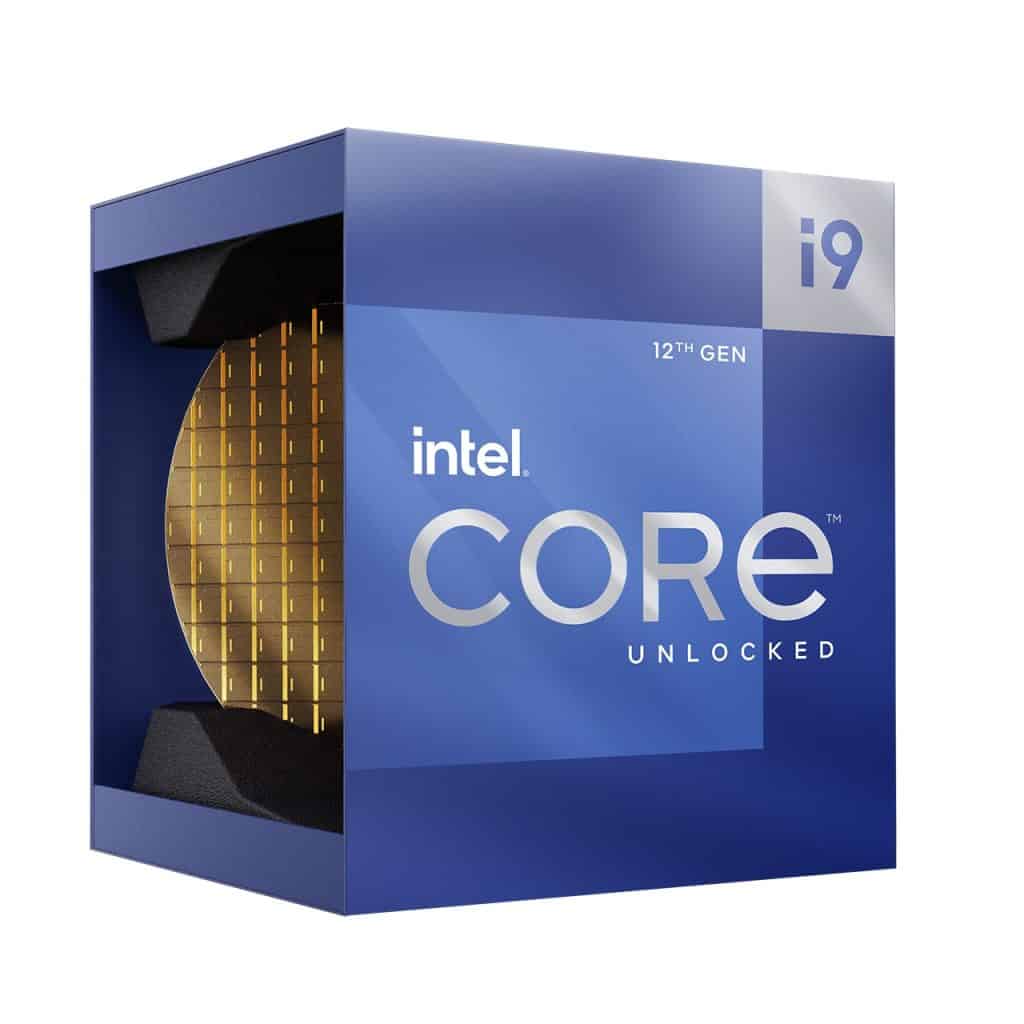 All of the six desktop processors launched today to lead the industry with the transition to DDR5 memory and PCIe 5.0 connectivity to enhance gaming and creator experiences. The best part is that Intel's 12th Gen Intel Core processor family is the first on Intel 7 process i.e. 10nm process, which took them 6 years to deliver.
The biggest performance uplift since 2015
The company's multi-year slippage at 14nm has led Intel to lose its ground to AMD and finally they seem to be on the right track for the first time! This hybrid architecture follows with big.SMALL design features Performance and Efficiency cores using a hardware scheduling technology that is exclusive to the new Microsoft Windows 11.
With a max turbo boost of up to 5.2 GHz and as many as 16 cores and 24 threads, the new desktop processors reach new heights of multi-threaded performance for enthusiast gamers and professional creators. This CPU has been leaked quite often and as per early leaks, it goes head-to-head with AMD's $749 Ryzen 9 5950X with 16 big cores and performs very well in multi-core tests.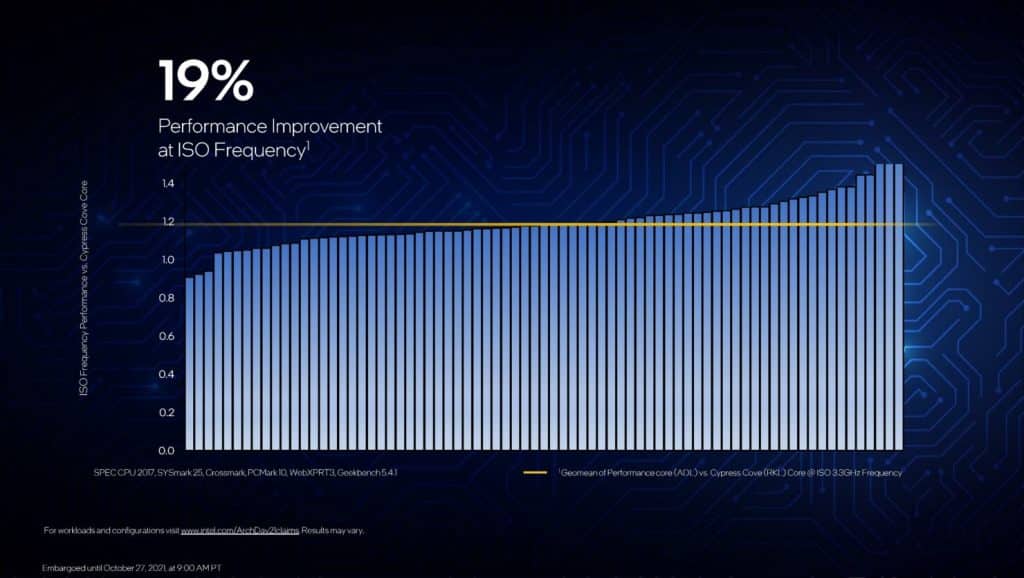 Intel is claiming to deliver as much as a 19% IPC increase at ISO frequency over the previous 11th generation Rocket Lake processors which they launched only a few months back. Alder Lake will also bring Intel Smart Cache architecture which will share the L3 cache between the Performance and Efficiency cores.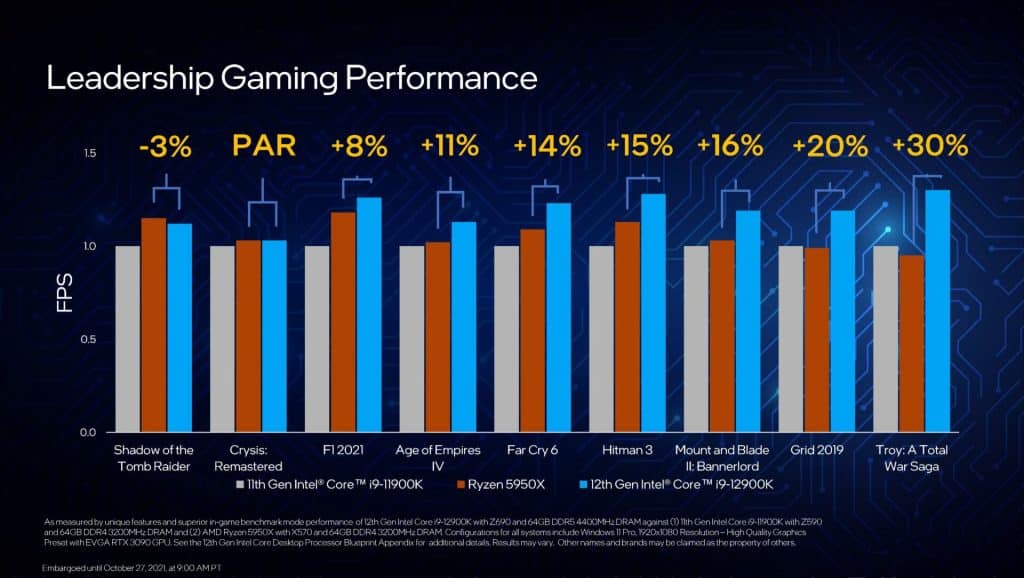 Also, these new chips have become the first to support DDR5 memory and PCIe Gen 5.0 on the new Z690 motherboard platform. The Core i9-12900K provides amazing gen-over-gen performance increases, including up to 25% more FPS on Troy: A Total War Saga, up to 28% more FPS on Hitman 3, and up to 23% more FPS on Far Cry 6.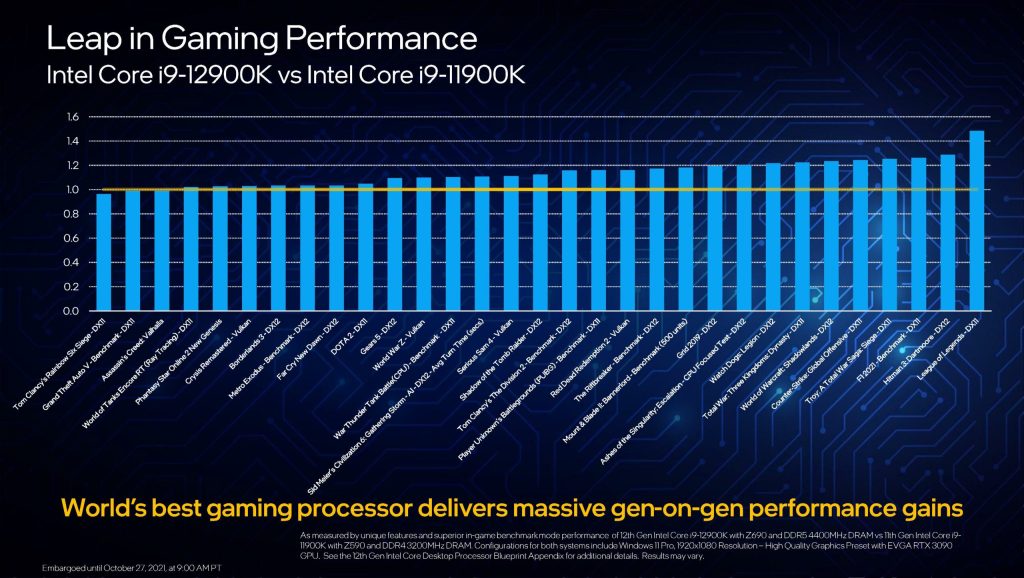 "The performance hybrid architecture of 12th Gen Intel Core processors is an architectural shift made possible by close co-engineering of software and hardware that will deliver new levels of leadership performance for generations," said Gregory Bryant, Intel executive vice president and general manager of the Client Computing Group. "This begins with the arrival of our flagship Core i9-12900K – the world's best gaming processor – and you will see even more incredible experiences as we ship the rest of the 12th Gen family and beyond."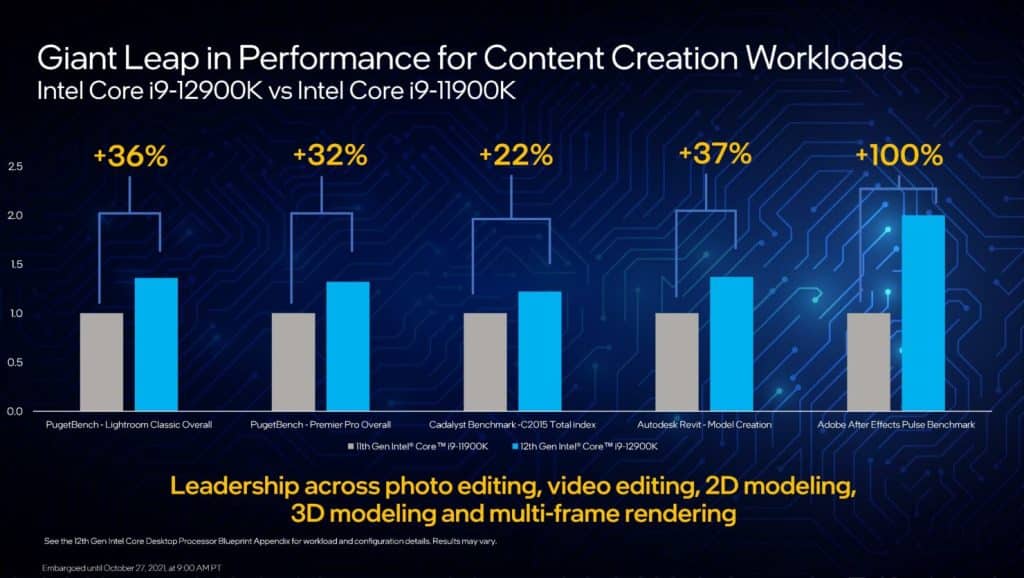 A Leap in Content Creation Performance: Advancements in multi-threaded performance, the responsive performance of the P-cores and the ability to move data at incredible speeds with DDR5 enable leadership across all types of content creation experiences, including:
Up to 36% faster photo editing performance
Up to 32% faster video editing performance
Up to 37% faster 3D modelling performance
Up to 100% faster multi-frame rendering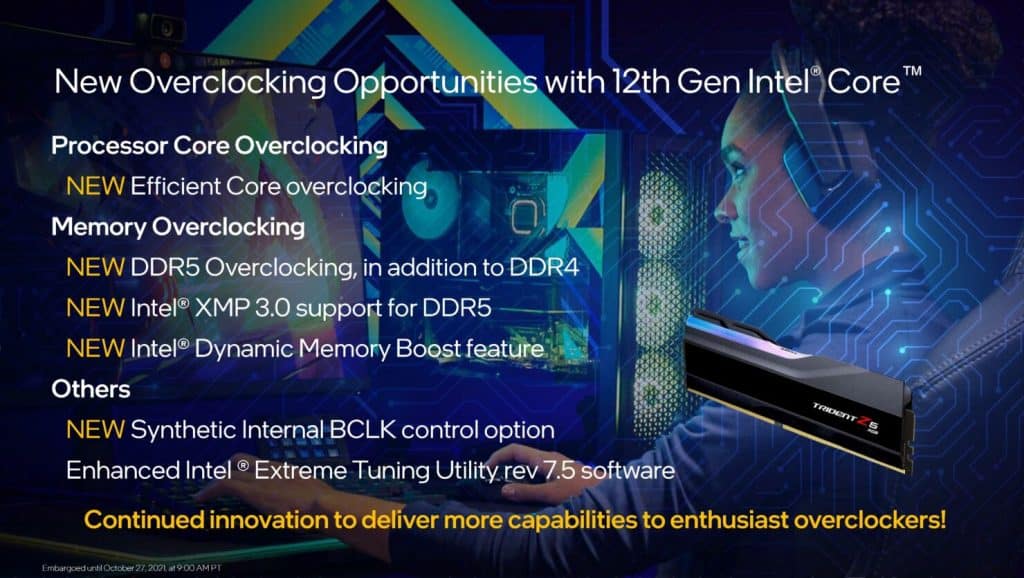 ​The Best Overclocking Experience: The new processors offer industry-leading overclocking tools for the ultimate performance customization, including the ability to overclock Efficient-cores and DDR5 memory. Enthusiasts and gamers can try these new platform overclocking features as part of the latest Intel® Extreme Tuning Utility (XTU) 7.5.
Starting with the Core i9-12900K, XTU will also support one-click overclocking with Intel Speed Optimizer for unlocked 12th Gen processors. Further, Intel introduced the latest Intel® Extreme Memory Profile (XMP) 3.0 with support for DDR5, offering additional profiles, including new rewriteable custom profiles and flexible tuning for memory overclocking.