Barcelona has confirmed that they will play Boca Juniors in the 'Maradona Cup', in which they will pay tribute to the legendary Diego Maradona.
Maradona moved to Barcelona from Boca Juniors in 1982, with the Catalan giants paying a then-record £5 million to capture the tricky forward. Maradona won the Copa del Rey, the Spanish Super Cup, and the now-defunct Spanish League Cup during his two years at Camp Nou.
To pay tribute to Maradona, who died in November 2020, Barcelona announced on their official website that a friendly with Boca will be held on December 14 at Mrsool Park in Riyadh, Saudi Arabia.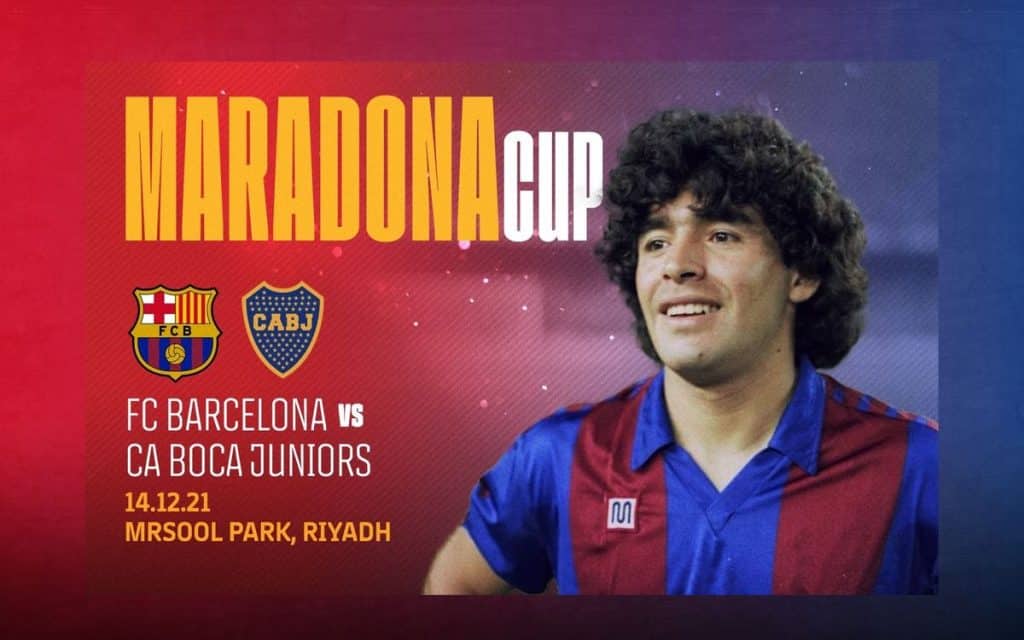 The 'Maradona Cup' was created expressly to commemorate Maradona's life, and will provide fans around the world with yet another opportunity to pay tribute to the legendary World Cup champion. Barcelona and Boca Juniors met in the Joan Gamper Trophy in 2018, with the former winning 3-0.
Maradona was a lifelong Boca fan who joined the club in 1981 after five successful years with Argentinos Juniors. He dominated his first season and quickly earned a world-record move to Barcelona the following year.
Maradona's time at Camp Nou was not always easy, as he struggled with both off-field difficulties and frequent injuries that limited him to 58 games before securing a £6.9 million move to Napoli, breaking his transfer record in the process.
The best years of Maradona's career were spent in Naples. He coached the Partenopei for seven seasons, winning two Serie A crowns and the UEFA Cup. Maradona also improved his game on the international level while with Napoli, leading Argentina to World Cup triumph in 1986.