Mohammed Shami received a lot of unnecessary hate from fans after India lost their first-ever world cup game against Pakistan. Numerous Indian cricket fans went on Twitter and Instagram and lashed all their anger on the Indian fast bowler.
Despite the entire team displaying a dismal performance against Pakistan, Shami was the only player who received a barrage of abuse from fans. Many people called the Indian speedster a traitor and multiple absurd comments on social media.
After seeing all the hate against Mohammed Shami, former Indian legends Sachin Tendulkar, Virender Sehwag, VVS Laxman and many more came in support of the Indian fast bowler. They criticised all the people who spread unwanted hate on Shami's Instagram and Twitter accounts.
Sachin Tendulkar tweeted that "When we support #TeamIndia, we support every person who represents Team India. @MdShami11 is a committed, world-class bowler. He had an off day like any other sportsperson can have. I stand behind Shami & Team India."
Sehwag expressed his shock and condemned everyone who made negative comments against Shami. "The online attack on Mohammad Shami is shocking and we stand by him. He is a champion and Anyone who wears the India cap has India in their hearts far more than any online mob. With you Shami. Agle match mein dikado jalwa.
Celebrities and players from other sports like Jwala Gutta also backed Shami by tweeting on Twitter.
Fans should stop spreading hate against Mohammed Shami or any other Cricketer
All fans need to understand that all the cricket players representing their country leave their hearts and souls on the field. They always give their 100% in order to bring the cup back to their country. So it would be great if all fans stop giving unnecessary hate to players like Mohammed Shami.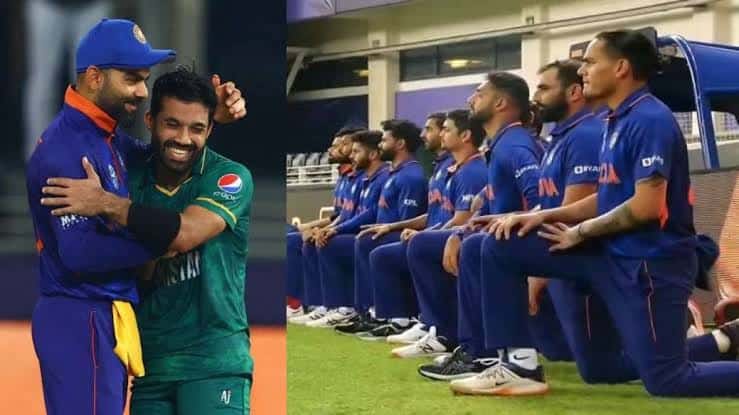 Because cricketers are humans just like us and can have an off day on the field. Therefore one has to appreciate the amount of passion that all cricket players possess and stick with them during their bad times. So instead of spreading hate against the cricketers, fans should appreciate and support players all the time.
Owing to the fact, that hate messages do affect the mentality of the players which would, in turn, affect their overall form. In the end, fans need to get it that Cricket is a sport and winning and losing is a part of the game.
Also Read: IPL 2022: Lucknow and Ahmedabad IPL teams now owned by RPSG Group and CVC Capitals