Recently, TiGames launched its Metroidvania action game F.I.S.T.: Forged In Shadow Torch that is a combination of a great narrative, action and exploration. The is also one of the few games to launch with both Ray Tracing and DLSS, so GeForce gamers will obviously have an edge over others.
Launched earlier this month, we were able to test this amazing game with NVIDIA's latest RTX 3070 Ti, whose review is in progress, stay tuned for that. So, the game looks fantastic with rich details and a story you could be amazed to experience, if you are unaware of the story here's a preview: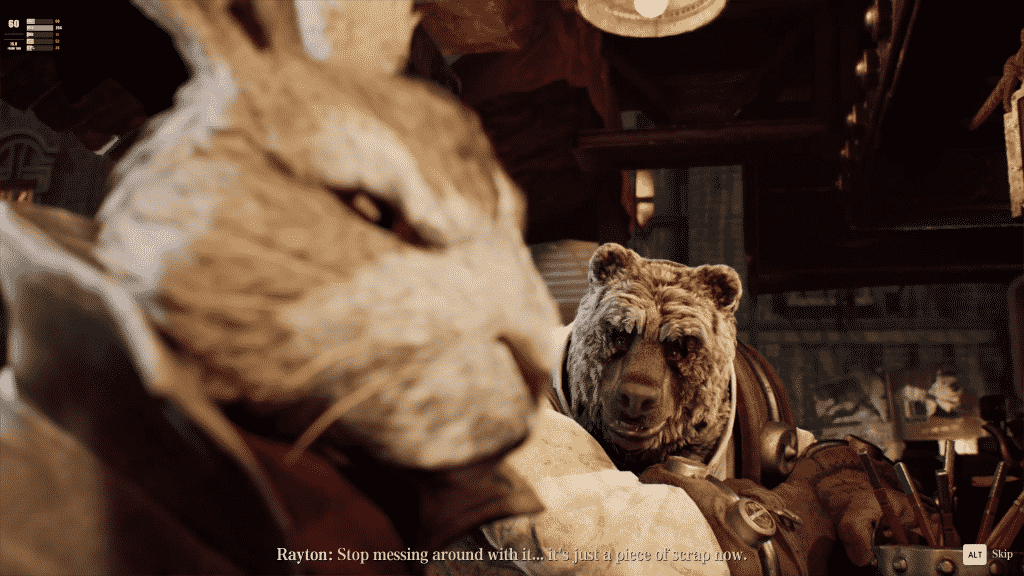 "Six years ago, the Machine Legion invaded and colonized the Torch City, which was originally inhabited by animals. Rayton, the former soldier in the resistance war, has been living in seclusion since then. After his friend is forcibly arrested, Rayton reclaims his mechanical fist and steps to his journey fighting back. And he never expects that he has been involved in a bigger scheme between the mafia, the rebellion, and the legion."
So you are exploring the Metroidvania game world with a dozen of areas with distinguishing vision themes and level designs. You can ear rewards to upgrade your gear by conquering the challenges of combats, puzzles and platformers meanwhile you go through countless chambers, tunnels and shortcuts.
The detailed Torch City is more lifelike with DLSS and Ray Tracing and you will get a healthy performance if you have an RTX GPU. As we see with RTX 3070 Ti, you will face no issues playing at highest settings possible with Ray Tracing and when you use DLSS, there's an noticeable difference in quality meanwhile boasting your framerates.
As you progress your opponents get stronger and so your gear, it becomes harder to complete levels and thanks to the rich gameplay paired with excellent graphics this game gives a completely new experience everytime you play.