FIFA 22 has officially released on 1st October. EA Sports has brought Hypermotion technology to FIFA 22 to give it a fluid feel. There have been mixed reviews about the new game so far. The gameplay has been good till now as it has become more difficult to score goals and the defensive part of the game has also improved quite a lot.
EA Sports released the Marque Matchup SBCs related to the 4 high profile matches last weekend. The Marquee Matchups SBCs generally has good rewards, so I decided to complete them. Let's check out whether it was worth it.
OGC Nice vs OL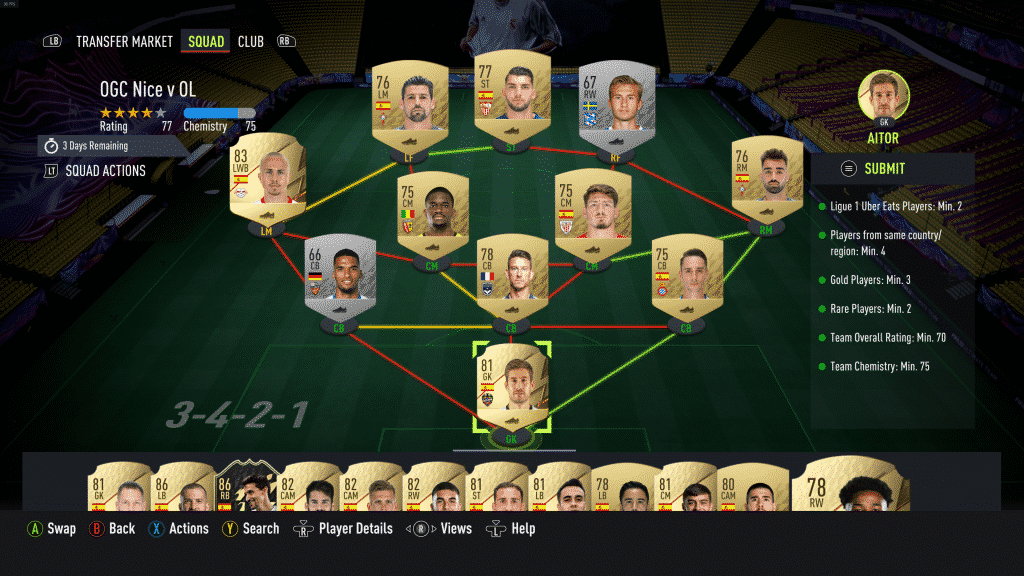 Requirements
Minimum 1 Ligue 1 player
Minimum 2 players from same country/region
Minimum 3 Gold players
Minimum 3 Rare players
Minimum 70 Team overall rating
Minimum 75 Team chemistry
Reward: Premium Mixed Players Pack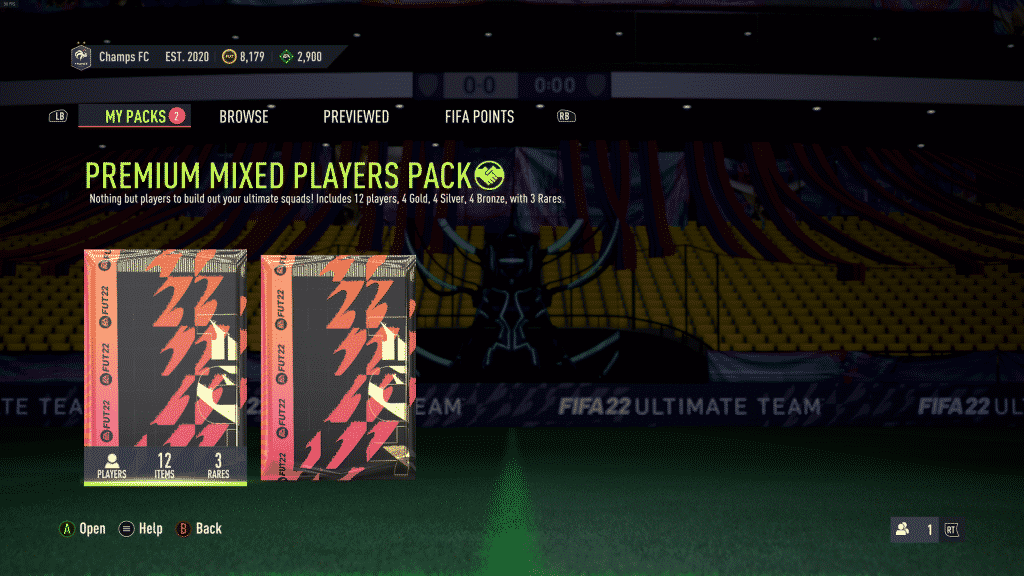 Barcelona vs Real Madrid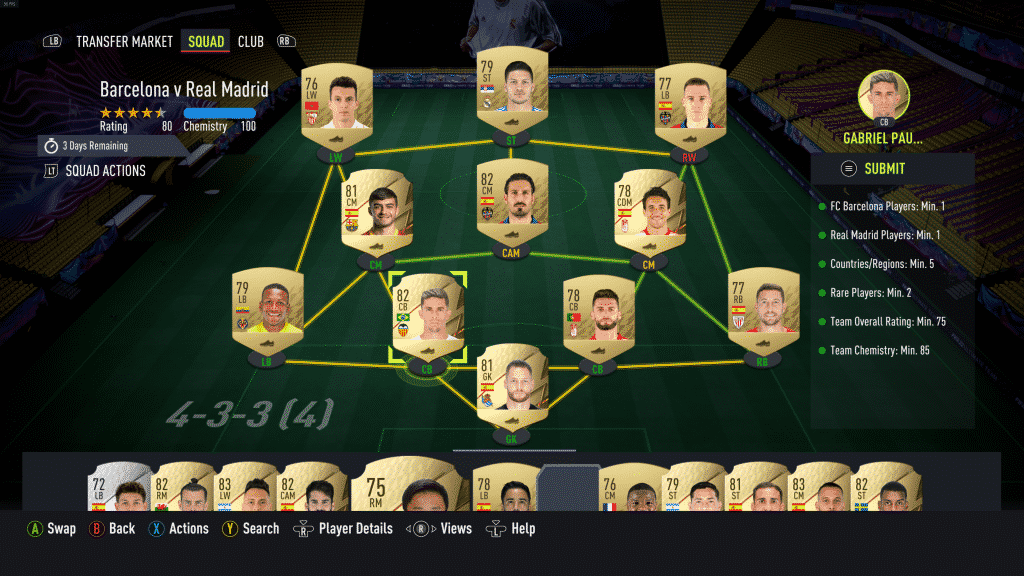 Requirements
Minimum 1 player from Barcelona
Minimum 1 player from Real Madrid
Minimum 5 countries/region
Minimum 2 Rare players
Minimum 75 Team overall rating
Minimum 75 Team chemistry
Reward: Prime Mixed Players Pack
Ajax vs PSV
Requirements
Minimum 2 Eredivisie player
Maximum 6 clubs
Minimum 3 players from same league
Minimum 1 Rare player
Minimum Silver player quality
Minimum 70 Team chemistry
Reward: Mixed Players Pack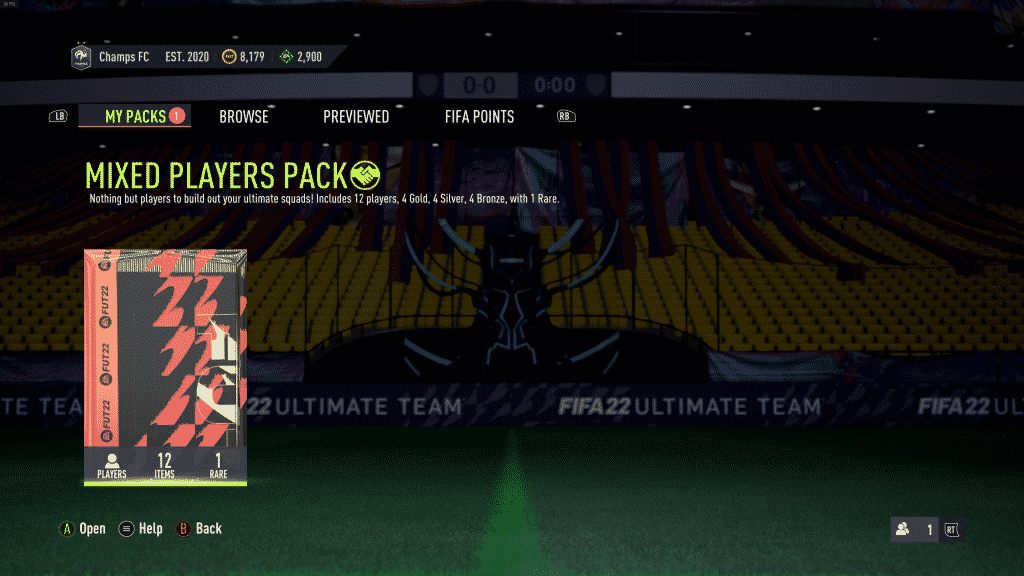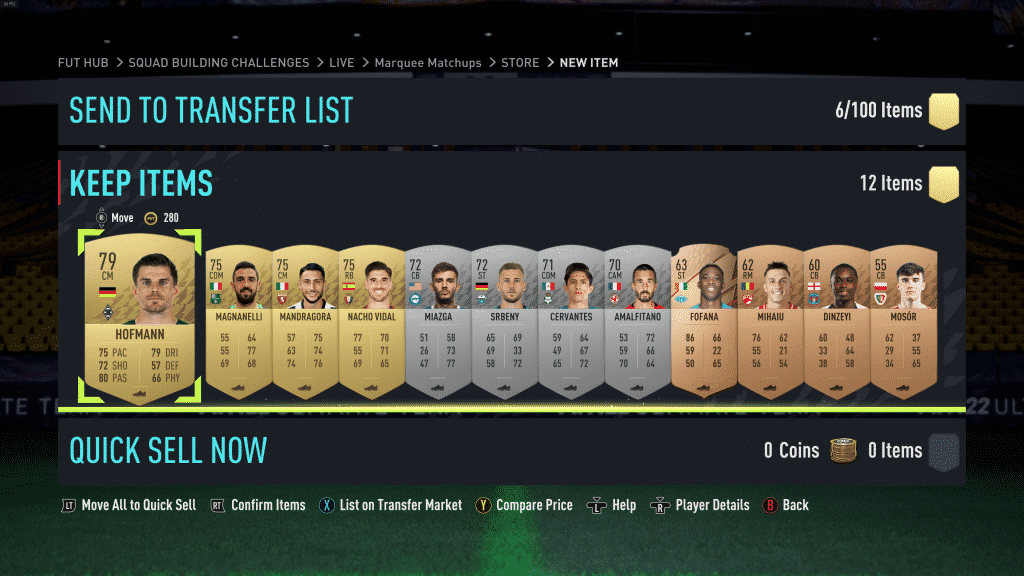 Roma vs Napoli
Requirements
Minimum 1 player from Roma
Minimum 1 player from Napoli
Maximum 3 players from one club
Minimum 5 Gold players
Minimum 72 Team overall rating
Minimum 80 Team chemistry
Reward: Small Prime Gold Players Pack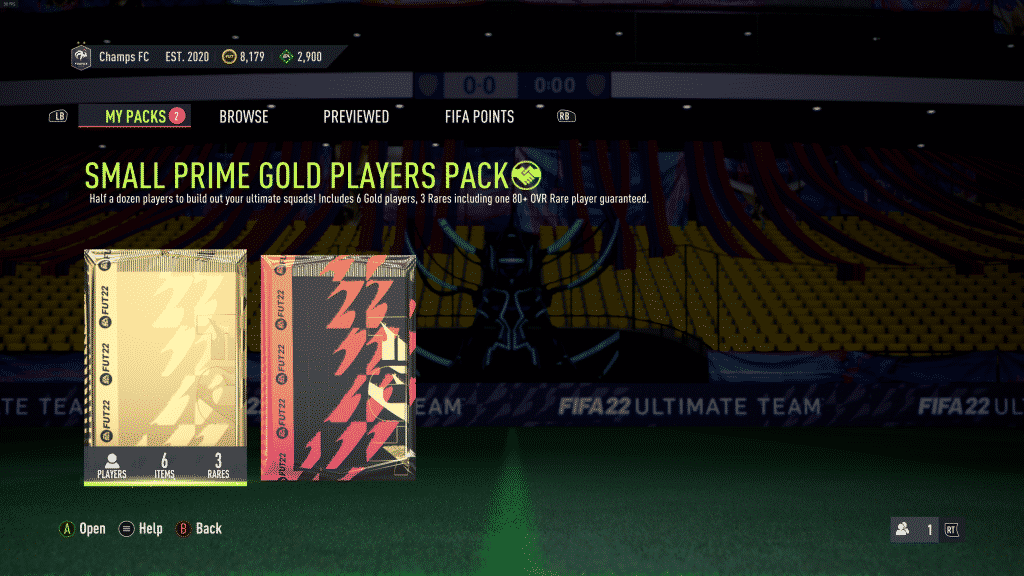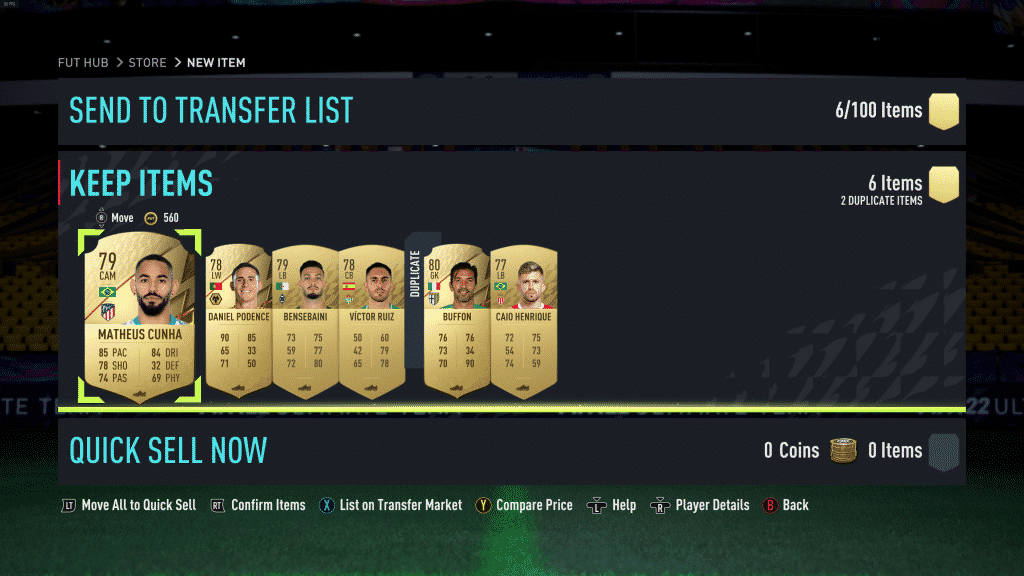 Marquee Matchups
Group Reward: Rare Electrum Players Pack
The highest overall I packed was 83 rated from these 5 packs. So unfortunately my pack luck wasn't that good. However, these packs are really with doing as the SBCs are also very easy to complete.
Let's know in the comments down below what you got from these Marquee Matchup packs.