El Clasico is without a doubt the biggest match in all of football, pitting two of the biggest clubs in the world against each other. Real Madrid and Barcelona will face off against each other once again this weekend. In anticipation for the match, we take a look at the top five Clasicos in history.
Mourinho poking Vilanova in the eye
Back when Mourinho was in charge of Los Blancos, the summer of 2011 brought about a very memorable Clasico moment. The Special One poked Barcelona assistant coach Tito Vilanova in the eye. Marcelo, David Villa and Mesut Ozil were sent off as Barcelona won 3-2.
Pique's hand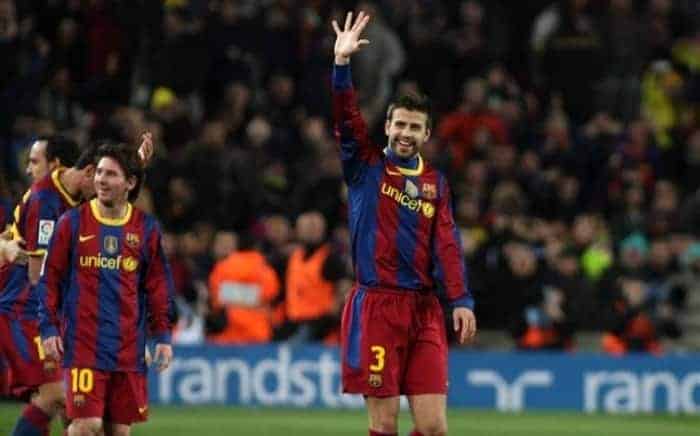 The first time Jose Mourinho met Pep Guardiola as managers of Real Madrid and Barcelona respectively, the Blaugrana won 5-0. Gerard Pique started doing his famous five fingered salute from this fixture, and the game is still talked about by Barcelona fans.
Pepe's kick on Dani Alves
Barcelona and Real Madrid met in the Champions League semi final in 2011, and Pepe was sent off for kicking Dani Alves in the first leg. Jose Mourinho was furious with the result of the game, as Barcelona won 2-0 against their bitter rivals.
Raul Silencing Camp Nou
Real Madrid took the game to their rivals in the final El Clasico of the 20th century. Legendary striker Raul equalised for Real Madrid in the 86th minute as Camp Nou was silenced, and both teams ended up sharing the points. Patrick Kluivert was sent off during the game in a heated encounter.
The Pig's Head
While it isn't pleasant, the dead pig's head being thrown at Luis Figo is arguably the most iconic Clasico image of all time. Figo transferred from Barcelona to Real Madrid, while Luis Enrique made the opposite move. Ultimately, Barcelona ended up winning the game 2-0 as Figo scored the opener for the Blaugrana.