FIFA 22 has officially released on 1st October. EA Sports has brought Hypermotion technology to FIFA 22 to give it a fluid feel. There have been mixed reviews about the new game so far. The gameplay has been good till now as it has become more difficult to score goals and the defensive part of the game has also improved quite a lot.
EA Sports are currently running the Road To The Knockouts promo on FIFA 22. They have released Team 2 of RTTK promo on 22nd October at 10:30 pm IST, 1 week after they released Team 1.
During the Team 1 RTTK, they released the Nabil Fekir SBC. The Europa League Road To The Knockouts 86-rated card is very well balanced. It requires two SBCs. Let's take a look at them.
Team 1: La Liga
La Liga Santander players: Min 1
Team Of The Week Players: Min 1
Team Overall Rating: Min 83
Team Chemistry: Min 70
Number Of Players in the Squad: 11
Reward: Small Gold Players Pack
Team 2: National Duty
France players: Min 1
Team Overall Rating: Min 86
Team Chemistry: Min 65
Number of players in the squad: 11
Reward: Small Prime Gold Players Pack
Expiry Date: 10:30 pm IST, 23rd October
Estimated cost: 100k FIFA coins
Is the card worth doing?
Currently, the 86-rated Nabil Fekir Europa League Road To The Knockouts SBC card is the most overpowered and popular card on FIFA 22. It has a well-priced requirement of SBCs so it is definitely a must-do SBC. Let's take a look at the stats of this card in more detail.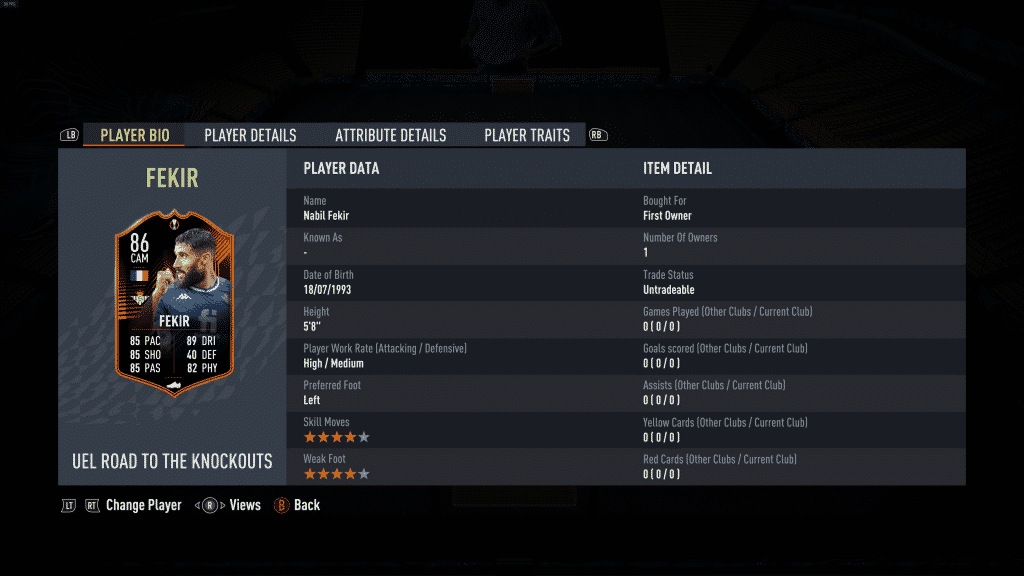 The Nabil Fekir RTTK card has 4* skill moves and 4* weak foot which will be very useful in the game. It also has a high attacking work rate along with a medium defensive work rate which means he will come back to help his teammates defend.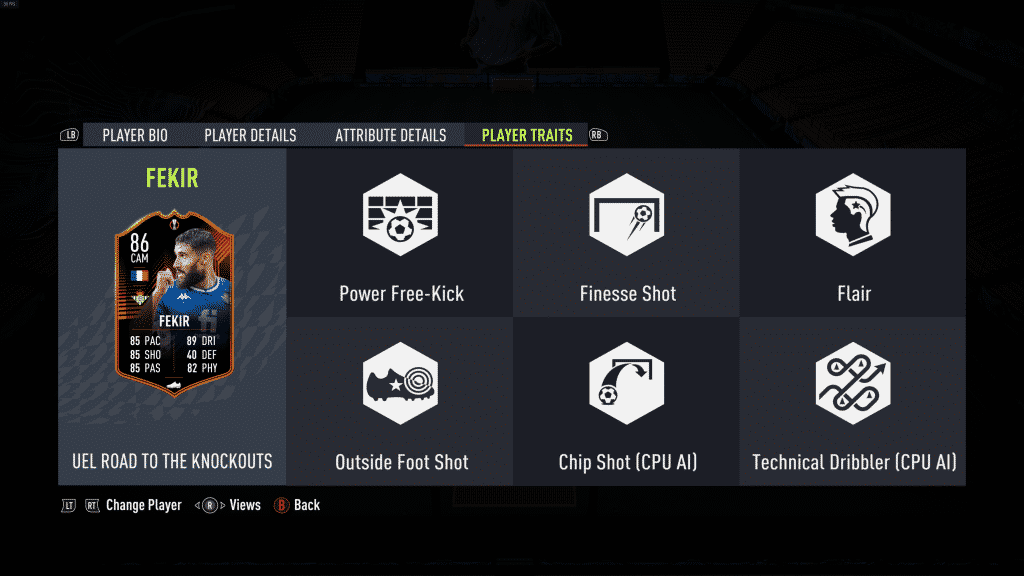 The 86-rated Nabil Fekir Europa League Road To The Knockouts SBC card is really well balanced in every corner apart from defending. It has 80+ stats in all departments which makes it an absolute beast in this time of the game.
I have deployed the card in the middle of the park so that he can pull the strings. He can give accurate passes to Haaland who has excellent finishing and shot power. You can also make a defence breaking run with him and shoot from outside the box using Fekir's left foot to score wonderful finesse goals.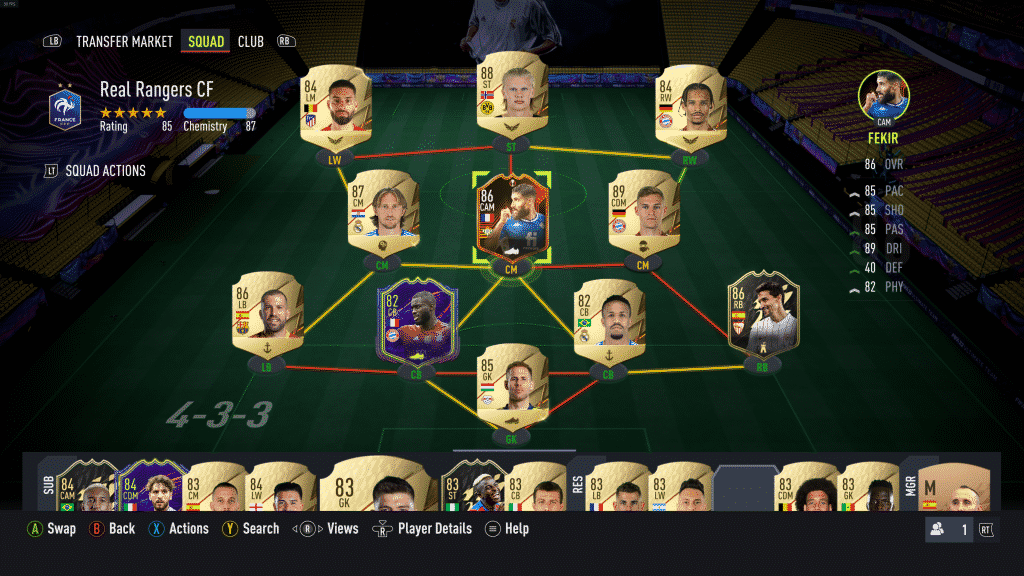 If you have fodder in your club or have enough FIFA coins, then you should definitely do this card. More importantly, this card will increase overall in all probability. Real Betis has won 2 out of their 3 group stage matches and is currently in the second position in their group. So if they manage to win 3 matches and progress to the knockout rounds, this card will get two dynamic upgrades which will make it one of the best cards in the game.