Apple recently launched the AirPods third-generation in India. The new AirPods got a major redesign since the first-generation model and now look quite similar to the AirPods Pro. Apple is also rumoured to launch the AirPods Pro 2 very soon. While the company has not yet confirmed the official launch date, rumours suggest that Pro TWS from Apple will launch in Q2 year. Previous rumours suggested that Apple will ditch the stem and launch the new AirPods Pro 2 with a more rounded design. However, leaked design images suggest otherwise. So let's have a look at the leaked details.
AirPods Pro 2 leaked
According to a MacRumors report, the upcoming AirPods Pro 2 could continue to emphasise the same design found on the current generation model. The unverified source also leaked the images of the earbuds and the charging case. It reveals that the earbuds have the same design with a stem and silicone ear tips. Yet again, for a change, there is no optical sensor toward the underneath of each earbud. The report suggests that Apple might have moved from optical sensors to skin-detect sensors, simply like it arranged on the AirPods 3.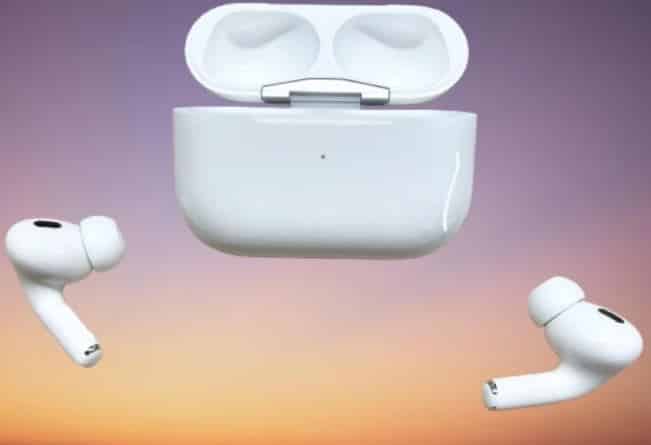 However, the charging case is somewhat modified. The cover now has speaker holes on either side of the lightning port at the bottom. The source states that Apple AirPods Pro 2 is likely to add a "Find My" feature in iOS 16, wherein users can separately play a sound for the case. There is also a metal loop at the side, which will be the prime amongst all AirPods launched so far.
According to previous reports, the Apple AirPods Pro 2 will sport a circular design, much like the Samsung Galaxy Buds Plus, Pixel Buds, etc. A compact design is also said to be introducing more challenges in integrating ANC, wireless antennas, microphones, and other components.
Also Read: