Alphabet Inc's Wing said on Wednesday that Walgreens will use its new drones to make deliveries from a store in Texas, in the first use of such vehicles in a major U.S. metro area.
"Until now, this type of service in the United States has been limited to smaller towns, where land usage is less crowded and complex," Wing said in a blog post announcing the new partnership. "Wing's reliable aircraft and advanced flight planning and routing capabilities make it uniquely capable of operating a highly automated drone delivery service in more crowded, complex operating environments."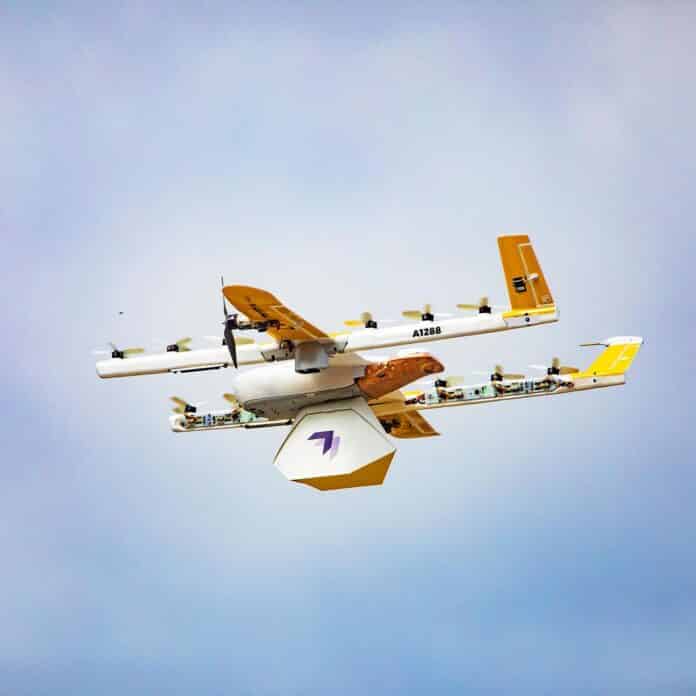 A fleet of Wing drones will be delivered to the Walgreens store in small containers that double as miniature hangars, allowing the store to deploy them from its parking lot, from small spaces next to the store building and even ​​off of its roof. Walgreens employees will handle the processing and loading of packages onto the drones, while Wing will oversee the operation of the delivery service.
Companies have been racing to create drone fleets to speed deliveries and launching new pilot projects – like United Parcel Service delivering prescriptions or Walmart delivering groceries. The United States has over 1.7 million drone registrations and 249,000 FAA-certificated remote pilots.
The drones delivering out of the Walgreens in Dallas-Fort Worth will also serve parts of Frisco and the town of Little Elm, Texas. They will be capable of carrying 3 pounds of payload while traveling 65 miles per hour, and Wing says the entire process from ordering to delivery will take about 10 minutes, on average.
Since June, Wing has been conducting test flights at Hillwood's AllianceTexas Flight Test Center in Fort Worth in preparation for the launch of the new delivery model. Next week, the Alphabet subsidiary plans on conducting practice flights in Frisco and Little Elm, with demonstrations for community members planned over the following few weeks.
Also Read: