Well, the monopoly of Reliance Jio continues as the latest TRAI report, as of August 2021, shows that Jio has added over 6.4 lakh subscribers. Now, enthusiasts who keep a record of Jio's growth would find this figure quite natural, however, it is five times more than what Airtel added.
While Airtel added 1.3 lakh subscribers, the big losers are Vodafone Idea & BSNL, both continuing their worst run. They have lost 8.3 lakh & 0.6 lakh
subscribers respectively while another PSU running i.e. MTNL has lost 5,890 subscribers.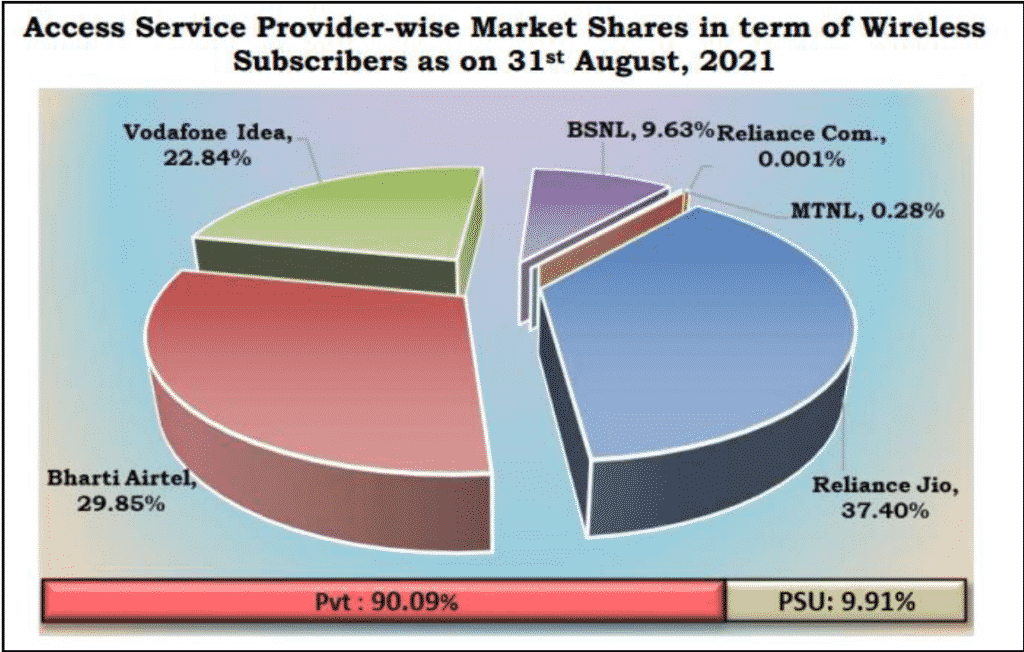 Reliance Jio continues to be the biggest service-provider by market share with 37.40% share while Airtel closing in at 29.85%. However, Jio is the biggest player here for a continuous 7 consecutive months in 2021 with healthy additions each month.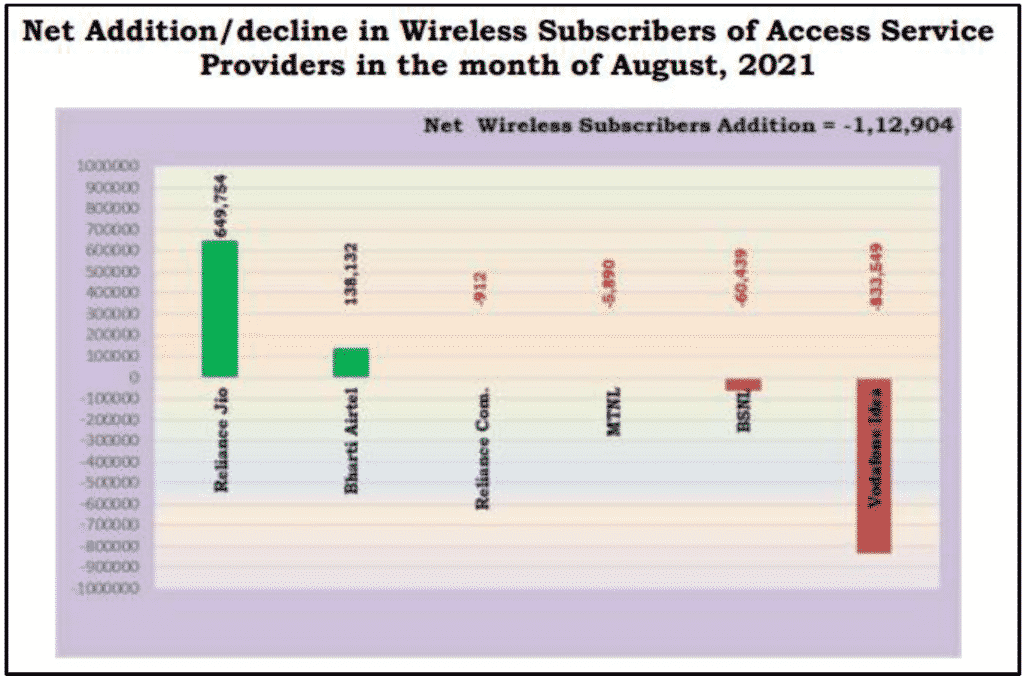 The biggest alarm bells seem to be ringing for Vodafone Idea, which even though looks desperate to improve its network but its debts are too much. A lot of people seems unhappy with them which is why more than 8 lakh people have opted out of Vodafone Idea and going to Jio or Airtel.