We are now a few matchdays into the new season, and the most expensive lineups in each league can now be determined. The market value of each player is determined by their desirability and is the amount of money that clubs would pay for the footballer. Here is the most expensive lineup in Ligue 1:
GK: Gianluigi Donnarumma (PSG) €65 million
RB: Achraf Hakimi (PSG) €70 million
CB: Marquinhos (PSG) €75 million
CB: Presnel Kimpembe (PSG) €40 million
LB: Nuno Mendes (PSG) €40 million
CM: Marco Verratti (PSG) €55 million
CM: Houssem Aouar (Lyon) €35 million
CAM: Lucas Paqueta (Lyon) €35 million
RW: Lionel Messi (PSG) €80 million
LW: Neymar (PSG) €100 million
ST: Kylian Mbappe (PSG) €160 million
As you can see, the lineup in the French league consists almost entirely of PSG players with the exception of Lyon midfielders Houssem Aouar and Lucas Paqueta.
Messi, Donnarumma, Hakimi and Nuno Mendes are all new acquisitions for PSG. They signed Messi and Donnarumma on a free transfer, which amounts for about €150 million without the payment of a transfer fee.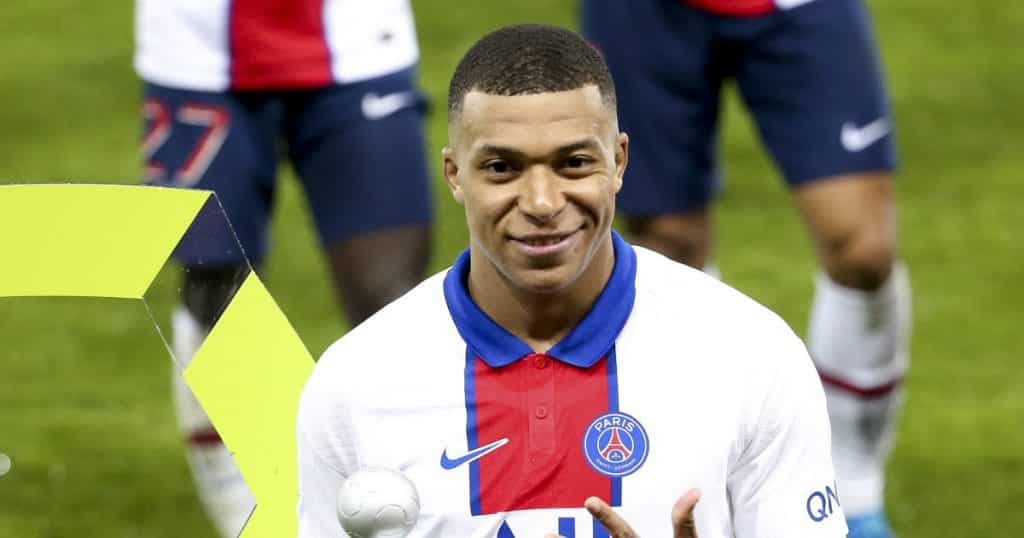 Kylian Mbappe remains the most expensive player in France, with his value now at €160 million. He stars alongside his strike partners Messi and Neymar as part of the most expensive front three.
Marquinhos and Presnel Kimpembe are two of the centre-backs featured in the lineup, while Sergio Ramos missed out on a big margin, given his value is now at €10 million. The PSG captain is among the most expensive centre-backs in the world, and certainly is the best in Ligue 1 by a long shot.