Much like Lenovo who launched its new flagship Legion Gaming desktops with upcoming 12th Gen Intel Alder Lake processors, Acer has today unveiled its new Predator Orion 7000 gaming desktops. Powered by the upcoming 10nm based Intel Alder Lake processors, the Silicon giant is supposed to bounce back strong.
The new Predator Orion 7000 desktop series delivers serious power with the latest unlocked 12th Gen Intel® Core™ processors and NVIDIA® GeForce RTX™ 3090 GPU, most probably up to Intel Core i9 12900K.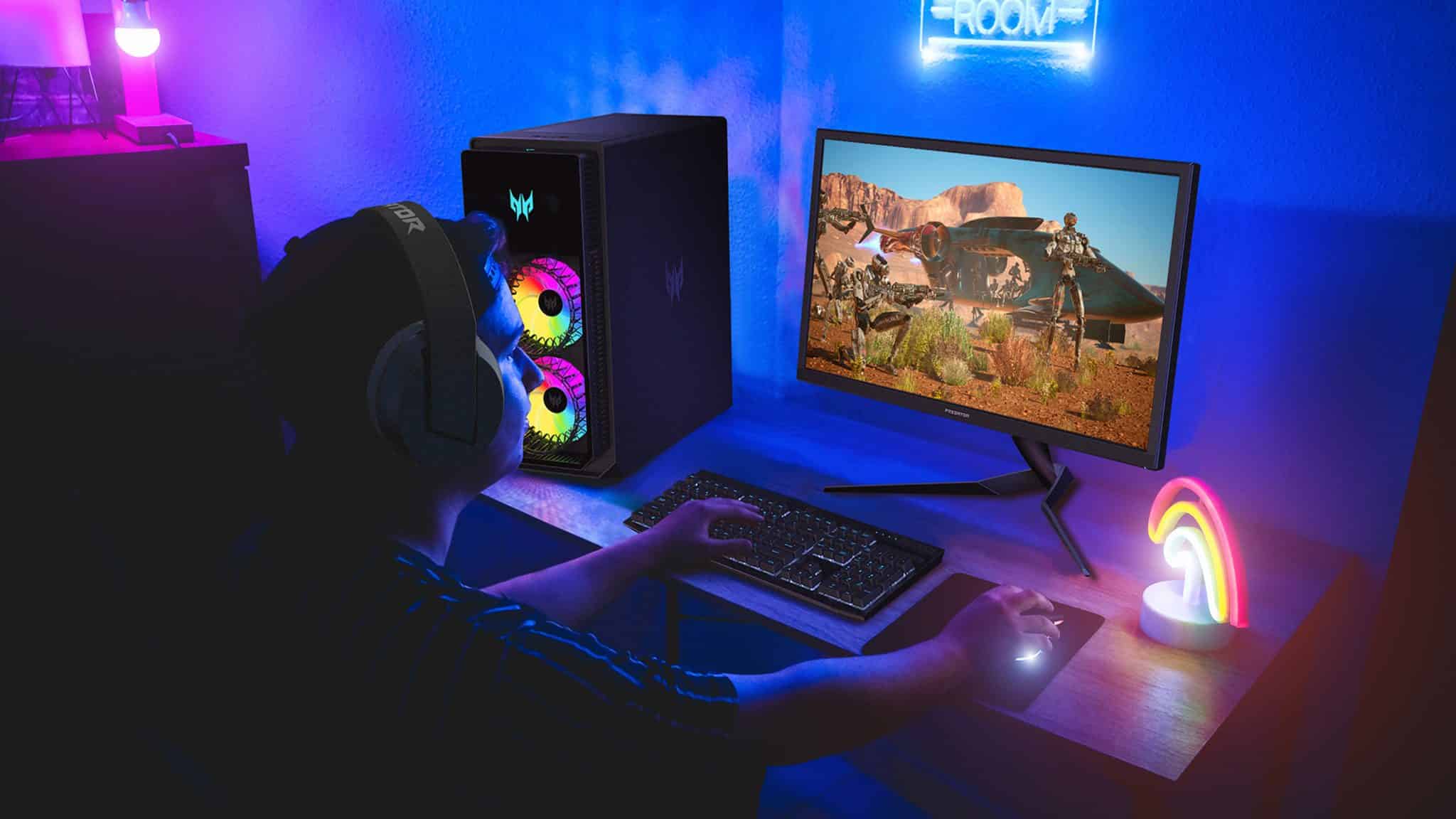 "Predator Orion 7000-series desktops are premium, powerful rigs for serious players who demand incredible performance from even the most demanding titles," said Jeff Lee, General Manager, Stationary Computing, IT Product Business, Acer Inc. "In order to offer that next-level performance, we're excited to be among the first companies bringing the new 12th Gen Intel Core CPUs to our product portfolio."
"12th Gen Intel Core desktop processors are a huge innovative leap forward for game performance and industry-leading memory, I/O and connectivity," said Marcus Kennedy, General Manager of Gaming and Esports, Intel. "Powering the pinnacle of its performance is the new performance hybrid architecture that combines two all-new compute cores to deliver blistering performance for high frame rates and multi-tasking performance that modern gamers expect."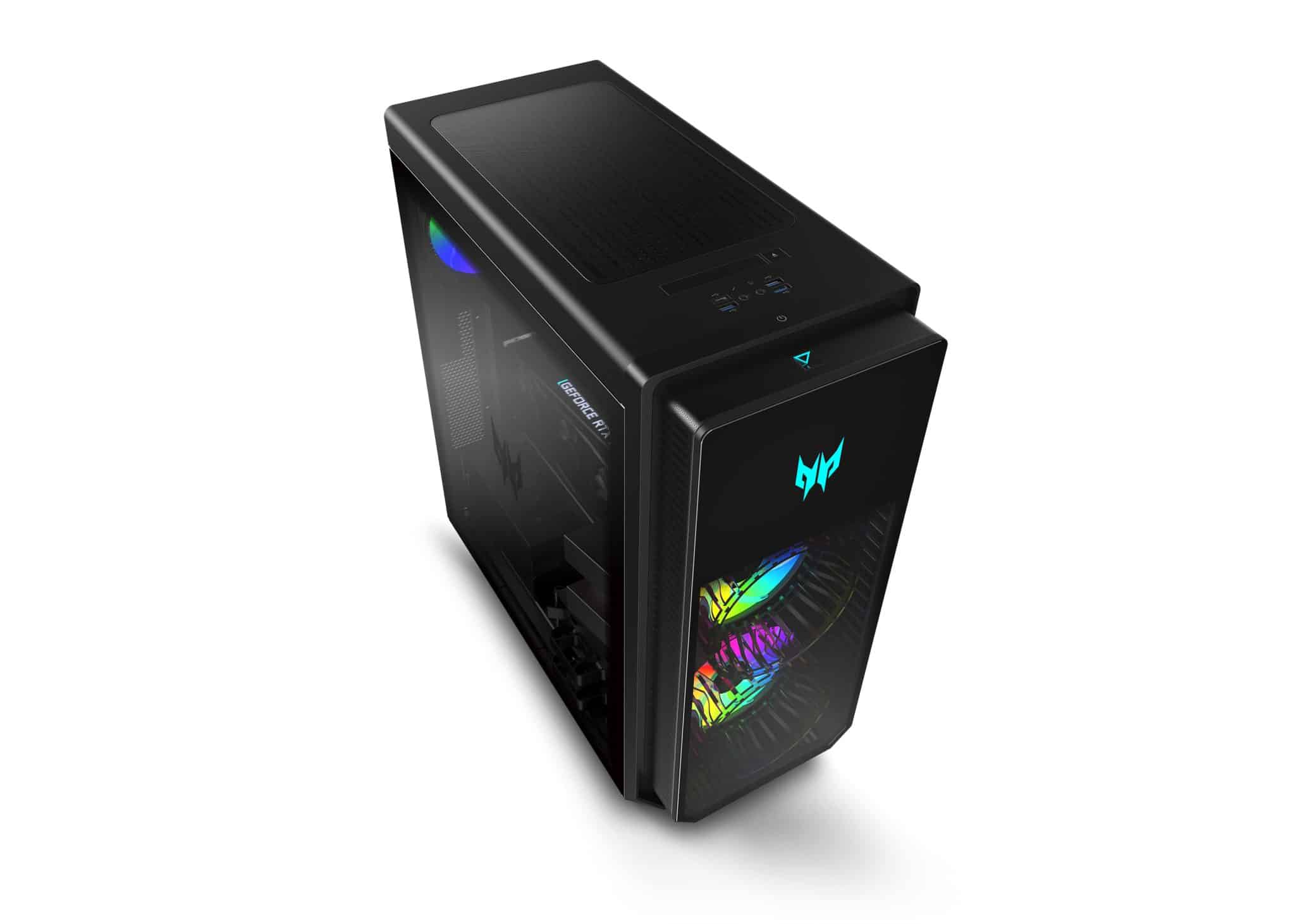 Predator Orion 7000 – Upgradeable, Liquid-Cooled Gaming PC
The powerful new Predator Orion 7000 series (PO7-640) gaming desktops comes with a completely new design that is a lot better than its predecessors and gives no-compromise gaming performance. It provides users with everything necessary to take on the latest generation games—and the next.
Designed for hard-core gaming enthusiasts, these new upgradeable gaming PCs will be equipped with the latest 12th Gen Intel® Core™ overclockable processors, up to NVIDIA GeForce RTX™ 3090 series GPUs, and up to 64 GB DDR5-4000 RAM.
The stunning, EMI-compliant chassis features transparent, tempered glass side panels showcasing two 140 mm (5.5-inch) Predator FrostBlade™ 2.0 front fans and a third 120 mm (4.7-inch) Predator FrostBlade™ 2.0 rear fan that can be lit with a dazzling array of ARGB colours.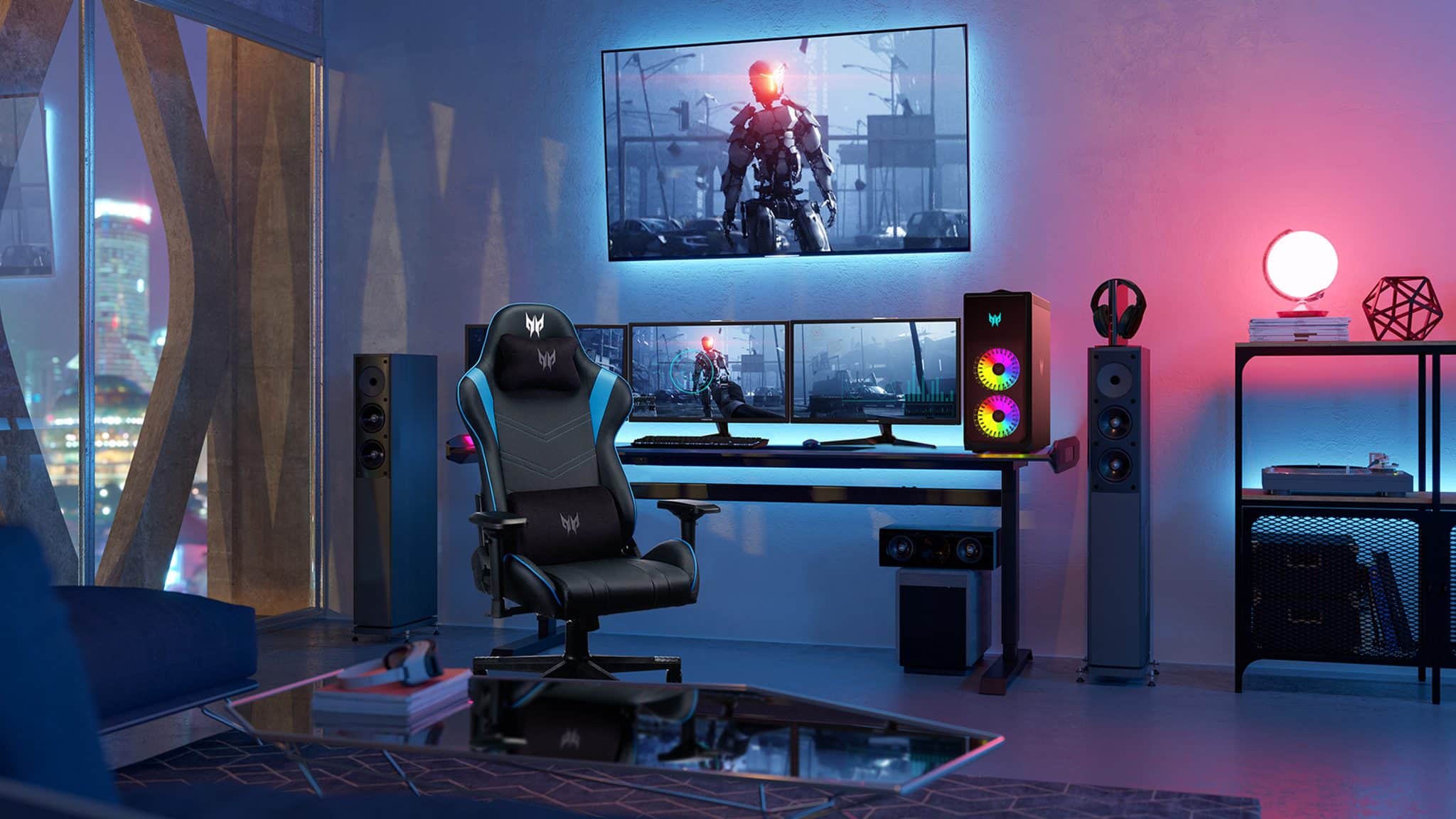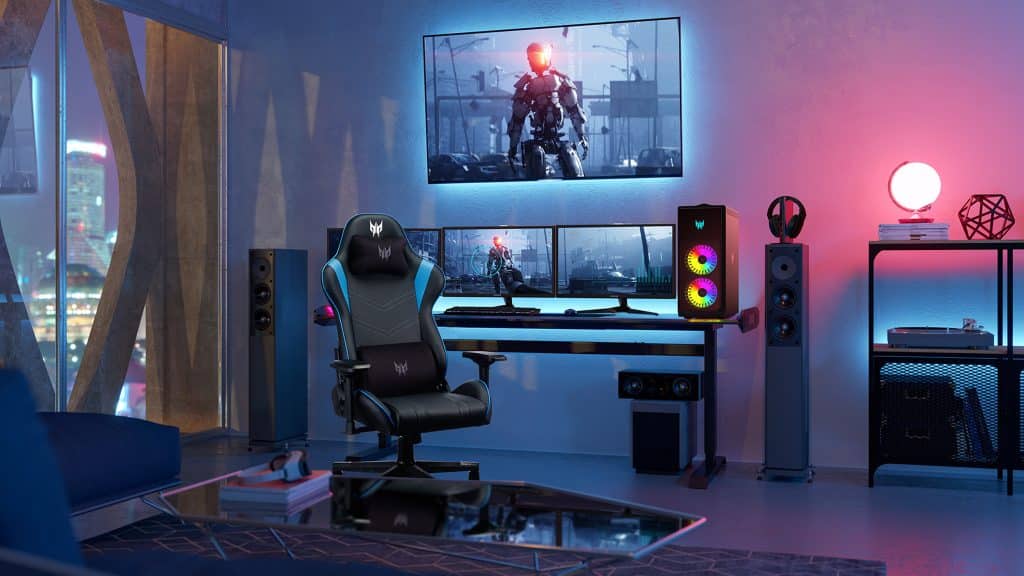 The top of the Orion 7000's case features an opening, making it possible for users to replace this 120 mm (4.7-inch) fan with a 240 mm (9.45-inch) one, while integrated PredatorSense software lets gamers control the ARBG lighting, fan speed and overclocking. Accenting the bold lighting and design is an illuminated teal blue Predator logo on the chassis' front and an easily accessible teal prism-refraction power button on the system's top.
Beyond these eye-catching aesthetics is exceptional thermal management, with the three aforementioned Predator FrostBlade™ 2.0 fans in addition to an AIO liquid CPU cooler and advanced airflow management to effectively cool system components. The FrostBlade fan's thin and curved blades are designed to smoothly increase airflow without causing turbulence and to quickly dissipate heat. In addition, the fan's wear-resistant and fully-sealed rifle bearings prevent lubricant leaks and the ingress of dust in order to maintain stability and extend the computer's lifespan.
Being an Intel-powered gaming desktop, that too is the latest one, it comes with all the Intel goodness like the Intel® Killer™ 2.5G LAN and Intel® WiFi 6E (AX211). The Intel Killer 2.5G LAN gives gamers a competitive edge by detecting and prioritizing game traffic over other network traffic, resulting in smoother and faster connectivity for online games and streaming media. Both Intel WiFi 6E (AX211) and 2×2 MU-MIMO technology provide fast and secure wireless connectivity.
A gaming beast, the Predator Orion 7000 provides plenty of ports for leveraging the latest gaming accessories. On the chassis' front for quick access are three USB 3.2 Gen 1 Type-A, one USB 3.2 Gen 1 Type C, and two audio jacks. On the back, there are three USB 3.2 Gen 2 Type-A, one USB 3.2 Gen 2×2 Type-C, two USB 2.0 ports, and three audio jacks.
Featuring ample storage, the rig includes a 2.5-inch USB 3.2 Gen2 Type-C hotswap drive bay, 2x M.2 PCIe 4.0 NVIMe SSDs (up to 1 TB each) and two 3.5-inch SATA3 HDD (up to 3 TB each).
Pricing & Availability
The Predator Orion 7000 (P07-640) will be available in North America in Q2'22; in EMEA in Q1'22 starting at EUR 2,199; and in China in Q1'22, starting at RMB 20,000.